Ananda Spa Seeded Granola Bars
These guest favorite Granola Bars are courtesy of Ananda Spa in the Himalayas. The executive Chef, Narenda Sharma, carefully creates recipes for guests which feature wholesome ingredients, like oats, coconut flour and seeds.  In this recipe, he uses a popular powdered sugar substitute called Natura which is a sucralose product.  In the USA, you can use Splenda, or coconut sugar crystals to taste.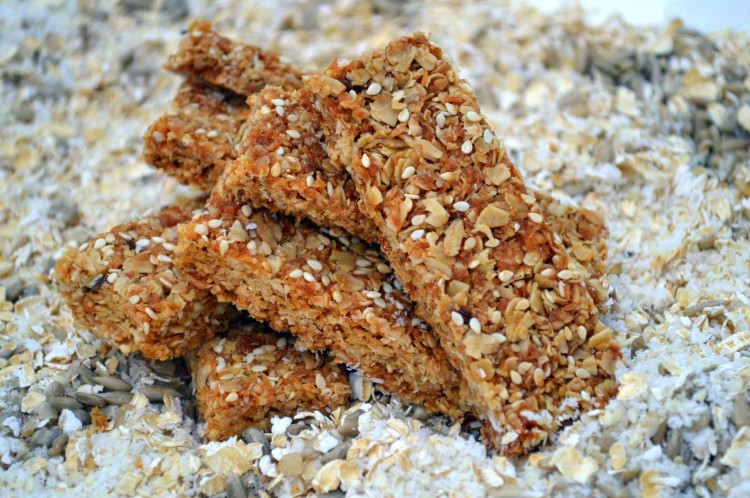 Recipes:
Snack, Breakfast
Ingredients
500 Grams unsalted butter
1250 Grams sugar free powdered sugar
1000 Grams white oats
400 Grams coconut flour
300 Grams sesame seeds
50 Grams sunflower seeds
Method
Melt the butter with powdered sugar substitute in a sauce pan
Mix all other ingredients together and fold it with melted butter and sugar substitute
Spray a baking tray with pan spray
Spread the mixture into the baking tray and bake at 160 degrees for 15 mins
Notes
Try coconut sugar crystals or other natural sweetener to taste.
---
Ananda Spa in the Himalayas is a destination spa with yoga, weight loss, wellness and stress relief packages.  The resort and spa is located in the region that gave birth to Ayurveda, the science of identifying and correcting the imbalance in  bio energies of the body.    For centuries most of the herbs used in Ayurvedic therapies have been sourced from the natural wealth of its forested foothills.  Its healing cuisine is an integral part of its wellness programs.  Executive Chef Narendra Sharma says "Ayurveda says 'what you eat is reflected in your body, mind, and action', which makes it very essential to know what is good for me and what is healthy and nutritious for my body type. Such a focus on the food groups consumed and correct cooking methods used will leave you feeling fresh and energetic rather than passive and debilitated."
---
January 5, 2016 | Spa Index Ananda Recipes