Healthy Hoppin' John Recipe
In the southern United States, eating a bowl of Hoppin' John on New Year's Day is a folksy tradition to help assure a prosperous year filled with luck.  This dish, also called Carolina Beans and Rice, is traditionally made by cooking together Black Eyed Peas, Rice, Onions, Bacon or Pork, Bell Peppers and spices.  The Black Eyed Peas symbolize pennies or coins (in fact, a coin is sometimes placed under the dinner bowls when serving), and the bowls are accompanied by southern greens (the color of American currency) and cornbread (the color of gold).  Save some leftovers and serve the dish again on January 2, and call the meal "Skippin' Jenny."   Serving the leftovers is frugal, doubling your chance for an even better chance of prosperity in the New Year.
As fun as this tradition is, unfortunately, southern recipes can include fatty bacon or pork to season the dish.     Lindsay Ford, a RD at Skyterra Wellness Retreat & Weight Loss Spa, has created this slimmed-down version of the dish and has added healthy barley in place of rice.  Barley is rich in nutrients and minerals — the perfect addition to themed dish — so consider it a deposit into your health and wellness account for the year.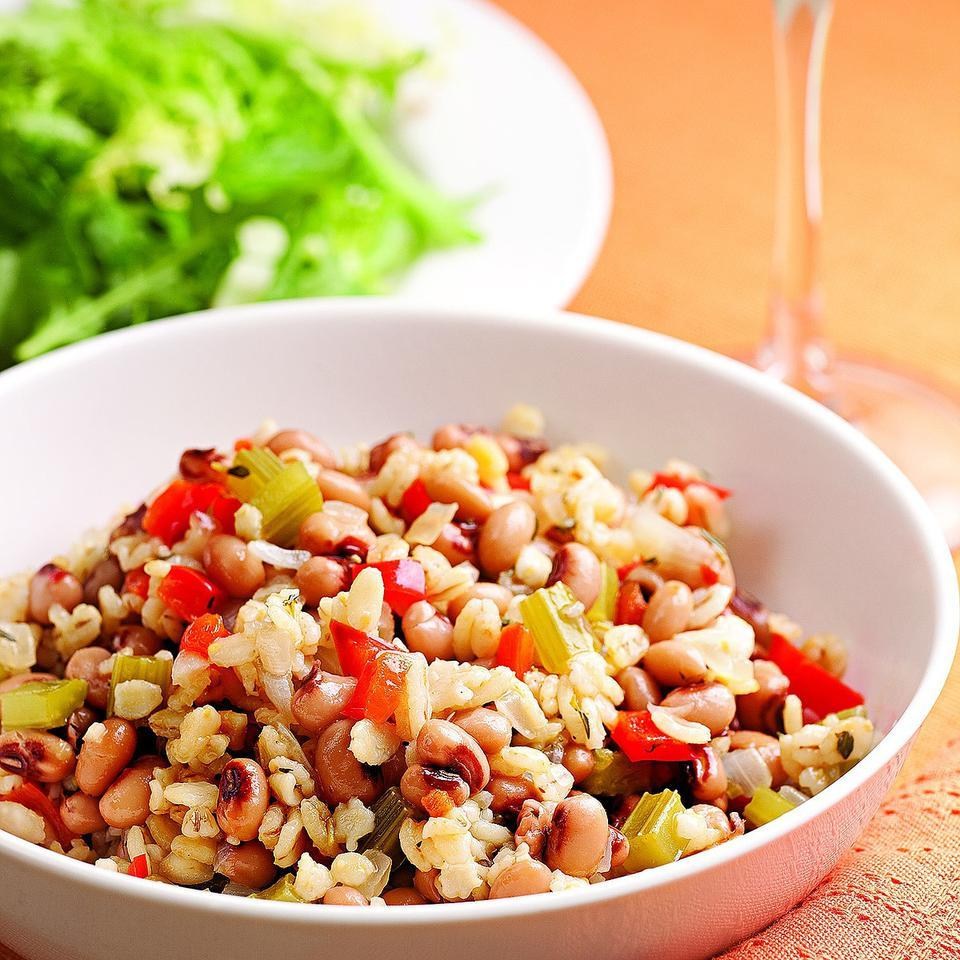 Prep time:
Cook time:
Total time:
Ingredients
1 tablespoon extra-virgin olive oil
1 medium onion, chopped
1 small red bell pepper, chopped
2 stalks of celery, chopped
2 gloves garlic, minced
1 14-ounce can vegetable broth
1 cup quick-cooking barley
1 tablespoon chopped fresh thyme or 1 teaspoon dried
2 teaspoons crushed red pepper
1/4 teaspoon salt
2 15-ounce cans black eyed peas, rinsed
Method
Heat oil in a large nonstick skillet over medium heat.
Add onion, bell pepper and celery. Cook until the vegetables soften, 3 to 4 minutes.
Add garlic and cook 1 minute.
Add broth, barley, thyme, lemon juice, crushed red pepper and salt; bring to a boil.
Reduce heat, cover and simmer until the barley is done, 15 to 20 minutes.
Remove from the heat and stir in black-eyed peas. Cover and let stand for 5 minutes. Serve hot.
If desired serve with sautéed collard greens.
By the Numbers
Serving size:
1.5 cups
| Cal:
316
| Fat (g):
15
| Carbs (g):
57
| Sodium (mg):
756
| Fiber (g):
11
| Protein (g):
12
---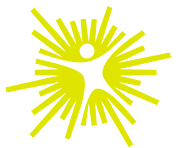 Lindsay Ford received her B.S. in Exercise Science and her M.S. in Science from Ball State University in Muncie, Indiana. She is a Registered Dietician at Skyterra Wellness Retreat & Weight Loss Spa near Lake Toxaway, in the Blue Ridge Mountains of western North Carolina.  Skyterra offers an all-inclusive weight loss and fitness program in this beautiful mountain and lake setting. Guests explore sustainable foundations of good health, sound nutrition, and mindful well-being, and enjoy daily fitness, outdoor adventures, water sports, farm-to-fork cuisine, massage, educational classes, and more.
---
December 27, 2016 | Spa Index Skyterra