Roasted Pears and Raisins
Roasted Pears  and Raisins with Star Anise makes for a delicious dessert suitable for all Ayurvedic doshas.  It satisfies your sweet tooth while offering a departure from refined sugars.  The spices enhance the sweetness and stimulate a sluggish winter metabolism. Cloves directly stimulate blood flow to the extremities, revitalizing the muscles, brightening and moistening the skin. 
Roasted Pears and Raisins
Roasted pears are warm and cozy for cold winter nights. Perfectly wholesome and tasty for a holiday dessert.
Ingredients
1/2 tsp Cinnamon
1/2 tsp Cloves
2 tbsp Oats / Oatmeal
4 whole Pears
1/4 cup Raisins
1/2 tsp Star Anise
Method
Preheat oven to 350.
Powder the spices in a coffee grinder or pulverize with a mortar and pestle.
Peel and halve the pears, slicing out the core. Place pears in a baking pan. Add 1/4 cup of water. sprinkle with spices and raisins.
Bake, covered, for one hour or until pears are tender.
Uncover, sprinkle rolled oats and, optionally, pecans.
Broil for five minutes for a grilled effect.
Notes
Stimulates-energy, Soothes-throat, Diaphoretic
---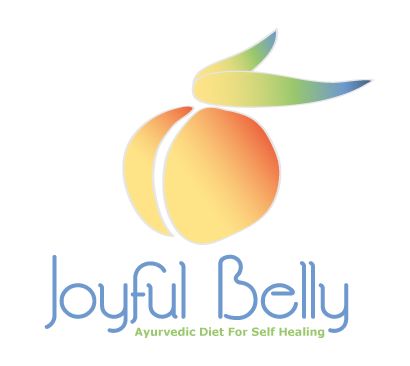 Joyful Belly is an Ayurvedic weight loss clinic in Asheville, North Carolina. Ayurveda is a 5,000 year old system of medicine from India, integrating both science with the art of healing.
Joyful Belly helps you understand how your body experiences food so that you can identify the best foods to eat for health, wellness and happiness.  The Joyful Belly website is an encyclopedia of food with ingredients and health tips. Quizzes and tips make it simple to enter your Ayurvedic doshas and create a personal Ayurvedic diet online, complete with a grocery shopping list.  Online and telephone consultations are available as well as recommended products for adding in weight loss.
---
January 13, 2015 | Spa Index Ayurveda Recipes