Afterglow Almond Butter Dressing
The right food combinations at the right time of day can create high energy and metabolic levels. Mountain Trek chefs and nutritionist together create meals that work, including this Mountain Trek Gluten Afterglow Almond Butter Dressing served with salads or as a veggie dip.   This is the most requested recipe at Mountain Trek and for good reason: it's delicious and makes you want to eat salads!
Mountain Trek Afterglow Almond Butter Dressing
The most requested recipe at Mountain Trek!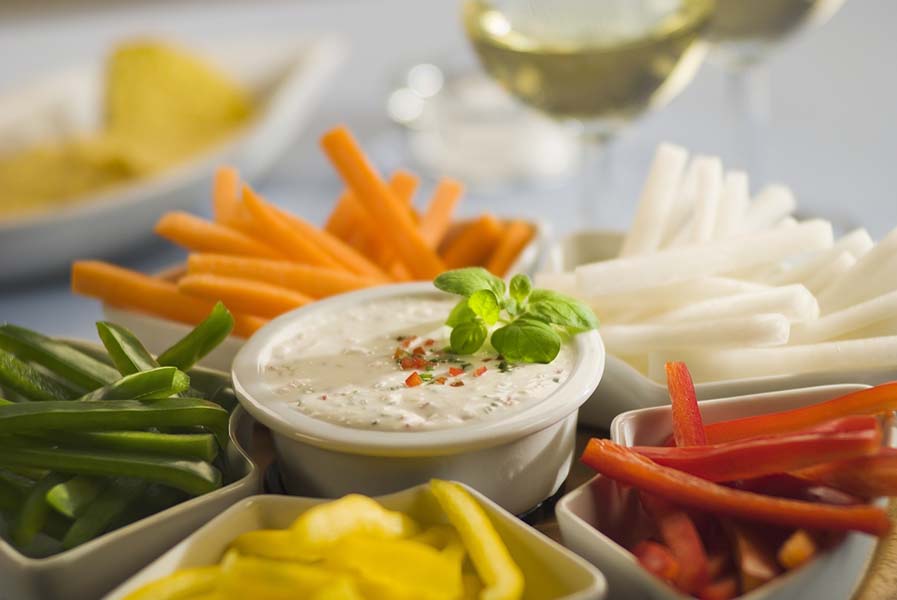 Ingredients
3⁄4 cup organic smooth almond butter
1/8 teaspoon cayenne
1 tablespoon Braggs Liquid Aminos
2 tablespoons nutritional yeast flakes
1 tablespoon + 1 teaspoon rice vinegar
1 crushed garlic clove (or 1⁄2 teaspoon minced)
1 teaspoon curry powder
3⁄4 cup water
1⁄4 teaspoon veggie broth powder
1⁄4 teaspoon salt as needed to taste
Method
Combine all ingredients in a blender.
Purée until smooth. Chill.
Notes
You may substitute tamari if Braggs is not available – start with 1⁄2 tablespoon.
Use as a dip for cooked vegetables or as a salad dressing.
Will keep refrigerated for one week.
---
Mountain Trek has two beautiful locations to welcome guests who seek wellness adventures. The first is nestled above a pristine mountain lake in a private secluded setting in British Columbia, Canada, and the second is hosted at Rancho La Puerta, in Baja Mexico, North America's longest running destination spa resort.
At Mountain Trek we care about your wellness and vitality, and this includes delicious, nutritious food. Under the guidance of our registered dietician, our approach to food is clear and simple. Healthy spa cuisine does not need to sacrifice flavour to save on calories. We believe in fresh, organic, healthy, power-packed – and delicious – meals and snacks.
---
May 3, 2015 | Spa Index Mountain Trek