Greens and Herbs Frittata
Savory, aromatic, and light, the Greens and Herbs Frittata is a rustically nourishing way to begin your spring morning. Transport yourself to a wide, tiled-floor kitchen overlooking lush Italian countryside as you dig into this hearty, yet light dish. Bright, fresh herbs awaken your sleepy cells as eggs provide the energy you need to make it through a busy day. Deceivingly simple, a frittata gives the impression that you spent the morning slaving away in the kitchen. 
Greens and Herbs Frittata
Ingredients
1/4 tsp Black Pepper
6 whole Eggs (medium)
1/2 tsp Oregano
1 tsp Parsley (Fresh)
1/4 tsp Salt (Mineral Salt)
1/4 lbs Spinach
1 tsp Thyme (fresh)
Method
Preheat oven to 350.
Cook spinach with a few tablespoons of water on high heat in a skillet until wilted and water boiled off. Set aside and dry the skillet.
Crack eggs into a large mixing bowl. Beat the egg mixture vigorously to whip air into it, which will create a fluffier product.
Chop spices. Fold spinach, spices, and all ingredients gently into the egg mixture.
Heat a well greased cast iron skillet until a drop of water dances on the surface. The pan should be hot enough so that the egg sizzles immediately upon contact.
Add the egg mixture. Immediately place in preheated the oven.
Bake twenty minutes or until egg begins to brown.
Notes
The idea behind a frittata is that the edge should be roasted while the center fully cooked but not too dry. To accomplish this, sear the eggs in a hot frying pan then place in the oven. Substitute Kale or other greens if you have them on hand.
By the Numbers
Serving size:
1/2
| Cal:
81.7
| Fat (g):
3
| Sat Fat (g):
0.8
| Carbs (g):
8
| Sugar (g):
1
| Sodium (mg):
200
| Fiber (g):
5
| Protein (g):
9
| Chol (mg):
81
---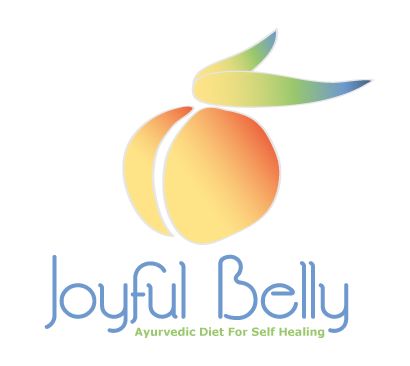 Joyful Belly is an Ayurvedic weight loss clinic in Asheville, North Carolina. Ayurveda is a 5,000 year old system of medicine from India, integrating both science with the art of healing.
Joyful Belly helps you understand how your body experiences food so that you can identify the best foods to eat for health, wellness and happiness.  The Joyful Belly website is an encyclopedia of food with ingredients and health tips. Quizzes and tips make it simple to enter your Ayurvedic doshas and create a personal Ayurvedic diet online, complete with a grocery shopping list.  Online and telephone consultations are available as well as recommended products for adding in weight loss.
---
 

May 24, 2015 | Spa Index Ayurveda Recipes