Tomato Oatmeal Blemish Mask
In our staff herb and vegetable garden, which we use to concoct and test our Spa at Home recipes, we have beautiful green Early Girl tomatoes, growing daily.  Every once in a while, a tomato will escape our attention and split open from being overly ripe. While these are often too soft and not attractive for eating, they are perfectly fine for using in treatments (providing they don't appear to be spoiled).  This summer, we'll use them to make this Tomato Oatmeal Blemish Mask.
Face Spa DIY Tomato Oatmeal Blemish Mask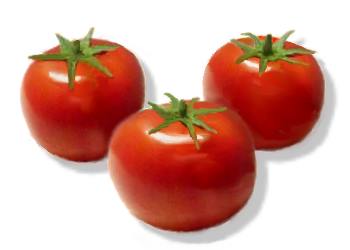 Courtesy of:
SpaIndex.com: Spa Lifestyle Daily
Ingredients
1 tomato, ripe, chopped
1 teaspoon lemon juice
1 tablespoon instant style oatmeal or old fashioned rolled oats'
Method
Blend all ingredients until just combined, in a paste.
Apply to blemished skin, making sure the mixture is thick enough to stay in place.
Leave in place 10 minutes.
Remove with damp washcloth, and rinse and tone.
Notes

The tomato and lemon act as astringents and the acids help dry oily skin. The oatmeal is soothing and tones down redness.

 

First published May 18, 2007

May 18, 2013 | Kitchens Spa Index DIY