Spicy Kale with White Beans and Garlic
This quick and flexible vegetarian Spicy Kale with White Beans and Garlic serves just you or entire family! Garlic and Parmesan cheese provide savory flavors and balance the bitterness of Kale. Beans provide a source of protein. Vinegar, kale, and red pepper flakes all help in to digest the heaviness of beans. Although processed food is contraindicated in Ayurveda, we find canned beans easier to digest.
Spicy Kale with White Beans and Garlic
Courtesy of:
Joyful Belly
Prep time:
Cook time:
Total time:
Ingredients
1 tsp Balsamic Vinegar
1/2 clove Garlic (raw)
1 lbs Kale
2 tbsp Olive Oil
2 tbsp Parmesan Cheese
1/2 tsp Red Pepper Flakes (Chili)
1/2 tsp Salt (Mineral Salt)
1 cup White Navy Beans, from canned, drained
Method
Steam Kale until soft in a small amount of water, watching carefully to avoid burning the kale.
In a separate pan, sautee garlic in olive oil.
Once the garlic is roasted add white beans and kale.
Continue heating until beans are thoroughly hot. Remove from heat.
Add red pepper flakes to taste, garnish with Parmesan cheese and a drizzle of vinegar and salt if desired.
Continue to heat through until nice and hot.
Serve in a bowl with an additional sprinkle of Parmesan cheese and toasty croutons on top for crunch.
Notes
This keeps and reheats well, so it is great for lunch at the office.
By the Numbers
| Cal:
302
| Fat (g):
8.1
| Carbs (g):
36.5
| Sugar (g):
7.5
| Sodium (mg):
575
| Fiber (g):
16
| Protein (g):
18
| Chol (mg):
4
---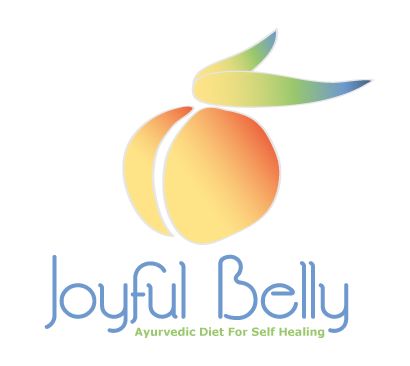 Joyful Belly is an Ayurvedic weight loss clinic in Asheville, North Carolina. Ayurveda is a 5,000 year old system of medicine from India, integrating both science with the art of healing.
Joyful Belly helps you understand how your body experiences food so that you can identify the best foods to eat for health, wellness and happiness.  The Joyful Belly website is an encyclopedia of food with ingredients and health tips. Quizzes and tips make it simple to enter your Ayurvedic doshas and create a personal Ayurvedic diet online, complete with a grocery shopping list.  Online and telephone consultations are available as well as recommended products for adding in weight loss.
---
February 13, 2016 | Spa Index Ayurveda Recipes