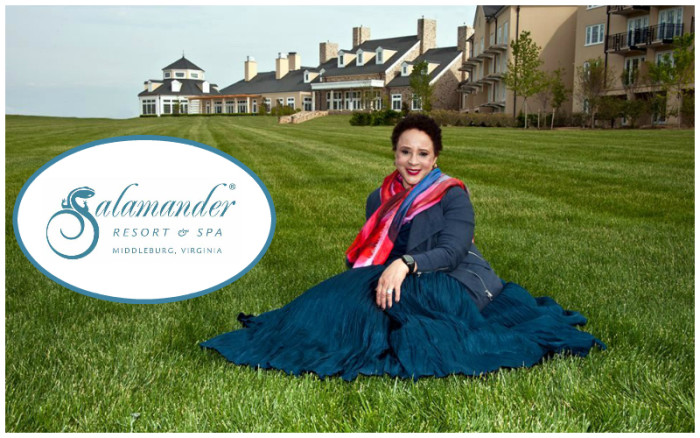 Sheila C. Johnson's vision for the former horse farm of renowned Washington D.C. socialite Pamela Harriman was to create a country estate that incorporates uncompromising quality, sustainable practices and healthy lifestyles to benefit resort guests and the Middleburg community alike. The Salamander Resort is a LEED Certified resort with fine dining, spa and wellness services, equestrian programs, culinary classes and programs for couples, families, and groups.
Did you know? Spa Index Guide to Spas was the first popular and mainstream spa directory to recognize the need and offer a guide to Black Owned Spas and Salons to enable our readers and visitors to find experts in ethnic skin care and hair care services!   
Symmetry MedSpa
Obelisk Healthcare
4705 Woodmere Blvd.
Montgomery, AL  36106
334-558-0262
D'Livro L. Beauchamp, MD is a Board-Certified Physician of Urgent Care Medicine. Dr. Beauchamp earned a Doctor of Medicine from Howard University College of Medicine in Washington, DC. He performed General Surgery Residency Training at Howard University Hospital in Washington, DC. Dr. Beauchamp has a special interest in aesthetic medicine and anti-aging medicine.
Gigi's Mind Body & Soul
1130 E. Missouri Ave, Suite 580
Phoenix, AZ 85014
602-441-2279
Gigi's was founded by Germaine Abraham-Leveen in 2009. Gigi's strive to bring you the best current treatment methods customized to your specific skin type For the past 4 years, Gigi's personal mission has been to provide clients with the most professional and relaxing experience. The Day Spa services all your skin care needs from head-to-toe. Gigi's believe in providing a "personal touch" to each client that give a sense of individuality in resolving their skin care concerns.
Francine's Salon and Day Spa
3 Barnard Lane
Bloomfield, CT 06002
860-242-6500
Francine Austin is the proud owner of Francine's Salon and Day Spa, the first African American Salon & Day Spa in Hartford County, located in Bloomfield, Connecticut for over a decade. She is a 20 year plus veteran of the cosmetology industry were she utilizes her passion to inspire others to embrace their outward appearance, but more importantly their inner beauty.
Beautiful Spirit Salon & Spa
166 South DuPont Hway
New Castle, DE
302-287-3582
Bernadette Johns is a licensed beautician and cosmetologist providing the best hair care using quality products.  Offering natural hair and weaves, braids, scalp treatments, manicures, pedicures, lash extensions and facials.
Edward's Wellness & Skin Care
1608 Marsh Road
Wilmington, DE
302-479-9399
Thelma Carole Edwards is a Licensed Aesthetician (Skin Care Therapist), Certified Massage Technician (CMT), Reflexologist, and a Nationally Certified Make-Up Artist. Come enjoy the art of wellness in Skin, Body, and Spirit.
Flawless Wax & Spa
202 E Colonial Drive, Ste B
Orlando, FL 32801
407-792-5677
We provide the ultimate spa experience while being Downtown Orlando's premier wax and skin spa. Specializing in waxing, eyelash extensions, semi permanent makeup, and skincare.