10 Things to Do in Las Vegas – Spas, Fitness, Food and Fun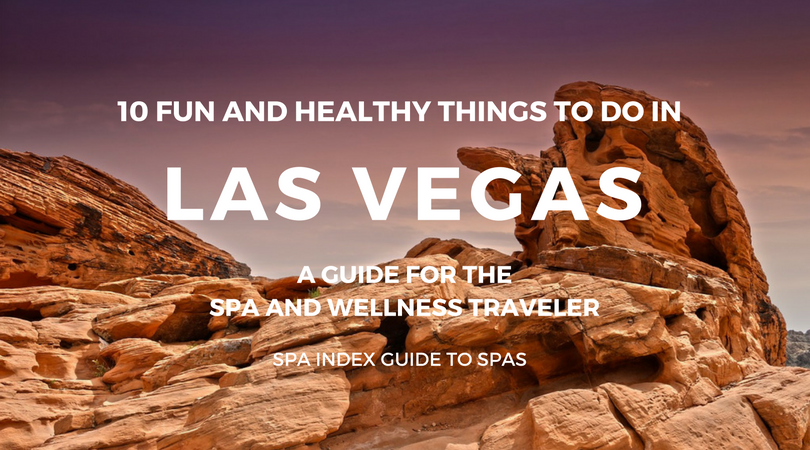 When you think of vacations in Nevada, you probably think first about Las Vegas and its dazzling parade of lights, attractions, gambling, buffets, cabarets and more.    Las Vegas doesn't have to be all about the casinos, gambling, and alcohol.  It has so much more to offer for the spa, fitness, outdoors and wellness enthusiast.
If you're wanting to explore the healthier side of Vegas, here are 10 Things to Do in Las Vegas and the surrounding area.
Las Vegas is a city in the Las Vegas Valley of the Nevada Deserts.  It is an internationally renowned resort and convention center city known primarily for its  luxury casinos, gambling halls, shopping, fine dining and nightlife, but don't overlook its many sites of natural beauty for outdoor fitness and adventure enthusiast.
Its close proximity to Red Rock Canyon National Park, nature preserves and conservation areas means there are a host of wholesome and healthy day trips waiting for you.
WINE & DINE
There are a host of dining options at every major casino and resort on the strip and downtown, and many have healthier options available  But, for those who want to jump off the all-you-can eat wagon or not be surrounded by vats of jello or towers of confections, try these healthy options away from the fanfare.
Greens and Proteins is a slick but family friendly healthy dining café featuring favorite comfort foods with a healthy twist. Enjoy breakfast entrees, sandwiches and wraps, pizzas and burgers, vegan, raw and vegetarian-friendly meals, snacks, smoothies and juices. Build a custom meal picking from unique proteins, like Bison patties, and ramping it up with Spirulina & Wakame Salad, or choose the cafe's popular lunch options and have them pack you something for the trail.
Honey Salt is one of the best rated farm-to-table restaurants in  Las Vegas. The decor is a whimsical and homey blend of rustic and shabby farmhouse with chic and elegant bling.
They succeed in balancing the harsh reality of living in a desert with regional ingredients that are available for those who search. The owners take particular care to present a child-friendly menu for those wishing to dine on innovative but healthy cuisine away from the resorts and casinos, and adults are treated to hand-crafted cocktails and a wonderful selection of beers and wines.
SEE MORE NEVADA SPAS
Click here to browse our complete directory of Nevada Day Spas, Spa Hotels, Resorts and Retreats.
SPA DEALS
Browse our Spa Packages, Deals and Coupons to help choose your next spa-cation. 
Compiled by SpaIndex.com Guide to Spas and Wellness Travel Contributor Emily Rose. 
What are you favorite places to visit and things to do in Las Vegas and Nevada?   Let us know in the comments.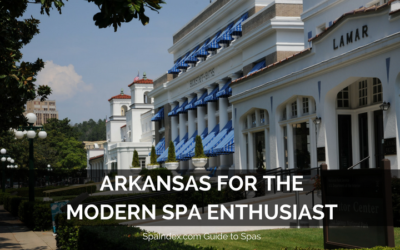 Arkansas plays an important role in our nation's spa history, and offers progressive spa and wellness resorts for a new generation of visitors.

September 16, 2017 | Spa Index City Guides, Las Vegas, Nevada, Top 10