30 Favorite Hot Springs and Mineral Springs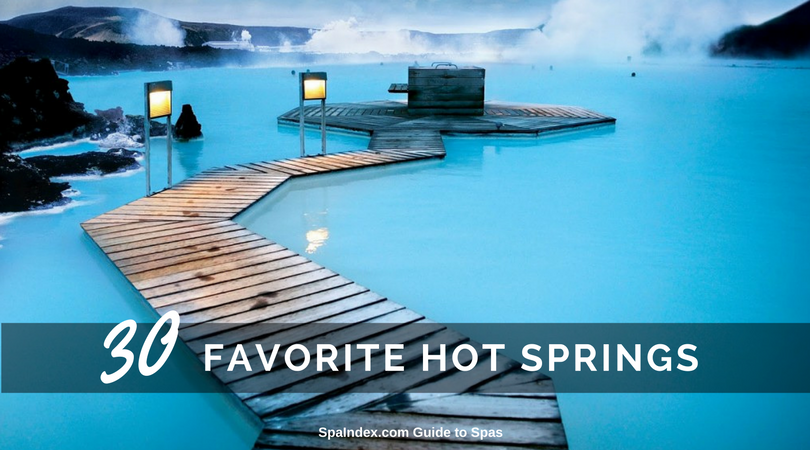 Hot Springs and Mineral Springs Spas offer an on-site source of natural mineral, thermal or seawater used in hydrotherapy treatments.  The resulting benefits are the backbone of "balneotherapy", defined as "the branch of medical science concerned with the therapeutic value of baths, especially those taken with natural mineral waters".
Balneotherapy as a field of study is truly ancient and has been an accepted part of education in medical schools worldwide, particularly in Europe and Asia where ample water sources exist.
What's the difference between Hydrotherapy and Balneotherapy?  Simply defined, balneotherapy is considered a more-inclusive science of medicinally beneficial modalities which, while overlapping with hydrotherapy, includes the broader use use of mineral waters in drinking, bathing, soaking, treatments — including mineral water rich muds and sands for body wraps and scrubs — beyond recreational use.
YOU MAY ALSO ENJOY OUR RECENT FEATURES
Does a Fatty, Sugary Diet Contribute to Holiday Blues? While the holidays are a time of joy and fellowship for some, they often lead to bouts of depression for others.
OUR PINTEREST BOARD
Browse our Pinterest Board to see even more thermal baths, hot springs and mineral springs around the world.
HISTORIC SPAS
Browse our collection of Spas of Historic Interest, including hot springs, spas in national parks, landmarks, legendary sites and buildings and more.
October 10, 2017 | Spa Index Balneotherapy, Dunton Hot Springs, hot springs, Hydrotherapy, Mineral Springs