Grapefruit Parsley Facial for Oily Skin
This Grapefruit Parsley face mask is a quick and easy remedy for oily skin.  Grapefruit and parsley are both effective and refreshing astringents, perfect for oily skin, and the oatmeal soothes.
Face Spa DIY Grapefruit Parsley Facial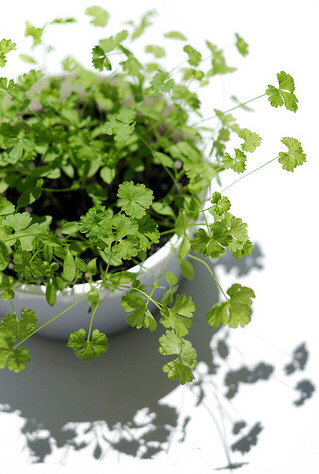 Courtesy of:
SpaIndex.com Guide to Spas
Ingredients
3 tablespoons very fine oatmeal (whirl oatmeal in a food processor, if necessary)
2 tablespoons chopped parsley
1/2 large grapefruit
olive or sunflower oil
Method
Mix 3 tablespoons of very fine oatmeal with two tablespoons of chopped parsley in a bowl.
Add juice from half of a large grapefruit until you have a soft paste.
Let the mixture rest 5 minutes.
Spread soft mixture over your face and let dry for approximately 15 minutes.
Rinse off with warm water. Follow with toner and moisturizer.
Parsley Photo by Dapan, used with permission.  Thank you, Dapan!

 

First published on Spa Index Jun 15, 2007

June 15, 2013 | Kitchens Spa Index DIY