Fingernail Brightener
One of our staff members said she regularly purchased a tiny container of "little round manicure soaking balls" designed to brighten her nails — was there a swap for that?  We took her into our office kitchen on our Spa Saturdays and made this version for her, at a fraction of the price.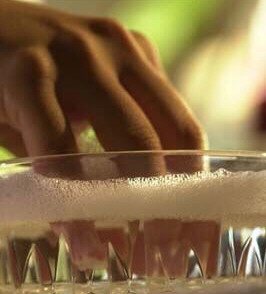 Courtesy of:
SpaIndex.com | Spa Lifestyle Daily
Ingredients
1 denture tablet
1 cup warm water
1-2 drops essential oil
Method
Saturate one denture tablet with a few drops of essential oil of your choice.
Drop the tablet into a small bowl of warm water.
Soak fingertips 10 minutes.
Do not keep mixture. Discard after use.
---
April 12, 2005 | Kitchens Spa Index DIY