Avocado Egg Hand and Foot Remedy
 This natural treatment will revive your dry, wrinkled and rough hands, feet, elbows and knees. The avocado and egg nourish the skin with proteins and oils; the rice bran exfoliates dead skin cells; the oil of evening primrose contains precious gamma linolenic acids, essential for healthy hair, skin and nails. Consider purchasing a small jar of Oil of Evening Primrose capsules from your health food store. Open one, and voila — you have the ingredient for this and other recipes.
Avocado Egg Hand and Foot Remedy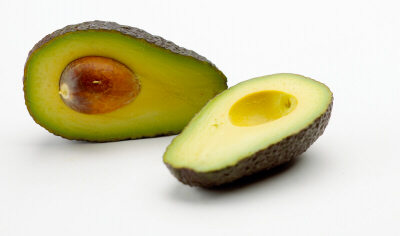 Courtesy of:
SpaIndex.com | Spa Lifestyle Daily
Ingredients
1/4 to 1/2 mashed fresh avocado
1 egg yolk
1 teaspoon honey
1 teaspoon rice bran
10 drops of oil of evening primrose
Method
Mix all ingredients until you've formed a smooth paste.
Gently massage this treatment onto your hands and feet, and leave in place for 20 minutes.
Rinse.
---
December 12, 2003 | Kitchens Spa Index Avocado, DIY