Bubble Bath Jelly Cubes
Bath jams and jellies are a fun way to make soft, wiggly cubes of bubble bath, particularly appealing to children.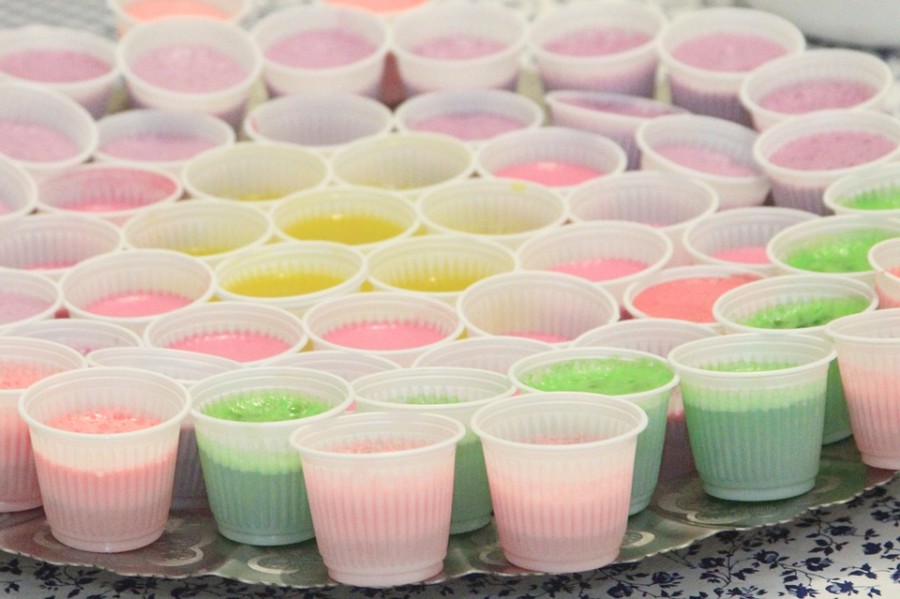 Courtesy of:
SpaIndex.com | Spa Lifestyle Daily
Ingredients
For Scoopable Jar Jelly
1 packet of unflavored gelatin (or 1 tablespoon from your bulk can)
1 teaspoon salt
1/2 cup liquid soap (unscented Dr. Bonner's works great)
3/4 cup boiling hot water
Food coloring
Fragrance oil or essential oil of your choice
Plastic storage jar with lid
For Firm Jelly Cubes
3 packets of unflavored gelatin (or 3 tablespoon from your bulk can), in place of the 1 packet specified for soft jelly
Method
Make the Bath Jelly Base
Empty the packet(s) or measure gelatin into a bowl and set aside.
Carefully pour the boiling hot water over the gelatin powder.
Let the gelatin dissolve completely.
Add the liquid soap to the gelatin.
Add 2 to 3 drops of food coloring, and 4-5 drops of fragrance or essential oil.
Stir gently so as not to aerate too much.
Add any remaining ingredients if desired, such as glitter, flower petals, or herbs -- or for children -- a tiny plastic toy or treat to encourage bathtime, being careful to monitor that they toys are not swallowed or stuck up the nose.
Scoopable Jelly
Pour the jelly base mix into a clean bowl or jar-type storage container and allow to set for several hours in your refrigerator.
To use, scoop a small amount into the bath under running water, and return balance to refrigerator.
Firm Jelly Cubes
Pour the jelly base mix into a clean FLAT storage container (such as a casserole dish, brownie dish, etc), and allow to set overnight in the refrigerator.
When firm, slice into cubes and keep cubes in a jar or container in the fridge.
Add one or two cubes to bath water.
Notes
Avoid mold by keeping it in an airtight container in a cool place at all times. Dispose when spoilage is present.
---
January 27, 2012 | Kitchens Spa Index DIY