Stop Smoking Retreats and Vacations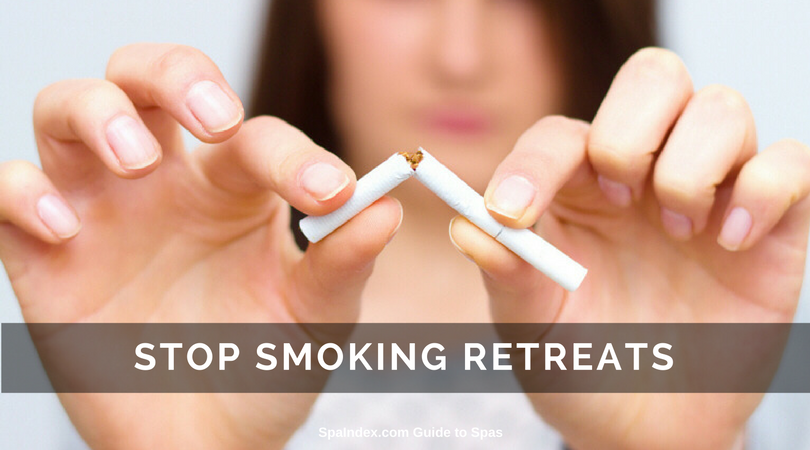 Whether you were searching for a stop smoking spa, retreat, local smoking cessation program, or a luxury stop smoking vacation, we'll help you find the best destinations to choose from.
Spa Index first began curating this list in 2006 in response to reader demand, and we are always searching and adding retreats, spas and resorts offering stop smoking seminars and programs.  If your favorite region isn't listed, check back again, or contact us for  assistance.   Here are some of the best nicotine addiction programs available at spas, hotels, resorts and retreats: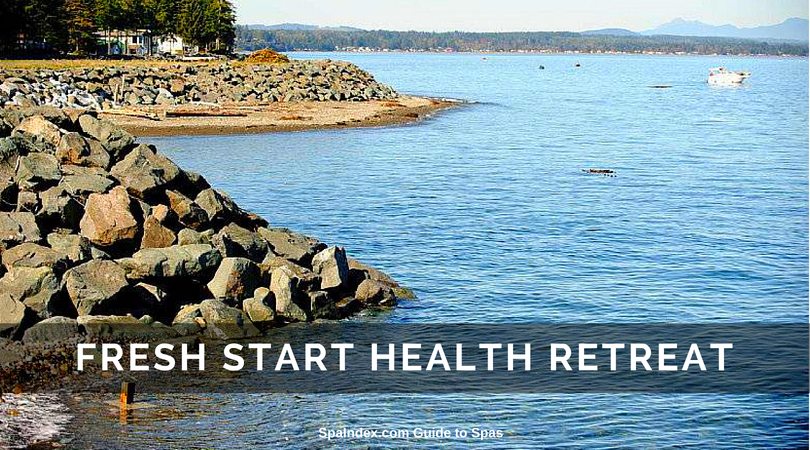 Fresh Start Health and Lifestyle Transformation Retreat and Spa offers its 7, 14, and 21 Day health restoration retreats at Ocean Resort, Vancouver Island's Spiritual and Wellness Retreat Centre, overlooking Desolation Sound and the Coastal Mountain range. Fresh Start specializes in advanced whole body detoxification, healthy nutrition and self-care for individuals with mild to moderate health conditions. Since 2005, they have helped and continue to help a great many guests stop smoking, improve their digestive health, weight, back problems, arthritis, diabetes, blood pressure and other conditions.
The Golden Door Health Retreat Elysia is a place where tired souls can be restored, new goals set and a wealth of knowledge gained to unveil a healthier, happier and more motivated you. Set in the peaceful and serene surroundings 2.5 hours north of Sydney, Australia.   Much of the Golden Door Program focuses on giving you the educational tools you need to make long lasting changes to your lifestyle. Guests come for many reasons: to stop smoking, improve fitness and wellbeing, de-stress and unwind, or just enjoy some well deserved pampering.
Science has shown that adopting new health behaviors is easier when they are addressed from multiple vantage points. The Canyon Ranch health package is designed to help you become free of the habit of smoking once and for all. Canyon Ranch offers a 5 day smoking cessation program, which includes a pre-arrival interview with a nurse; personalized consultation with a physician; Lab testing; consultations with a Life Management therapist; Chinese Medicine & Acupuncture Consultations; Healing Energy sessions; consultations with a nutritionist, plus post-departure follow-up.
The Carillon Hotel & Spa, formerly Canyon Ranch Miami Beach, offers a smoking cessation program for both hotel guests and local residents as well. The program combines various Medical assessments, Guidance, Energy Healing and Eastern Therapies, chosen specifically to target nicotine addiction. Guests also enjoy access to 40+ classes daily, ocean front pools, city view pools overlooking Miami Beach, plus daily access to the Thermal Experience Spa.
Vilalara Thalassa Resort features six outdoor pools of fresh and sea water and one of its main trademark images: the Thalassotherapy and Spa Center, the first in Portugal and one of the most respected in the world. The resort offers a 6 day Quit Smoking Anti-Tobacco Spa Vacation which includes the Thalassotherapy Wellness/Anti-Stress Treatment program and six aerosols, an Auriculotherapy treatment, an acupuncture session, breathing exercises and a homeopathic supplements. It is the ideal treatment to kick the smoking habit or addiction, in a stunning location.
Pritikin Longevity Center provides an optimal environment to "kick the habit". With Pritikin's Director of Behavioral Health, you will create a customized program to provide you with the skills and strategies you need to optimize success. You will strengthen your resolve to "quit"; understand the "why" of your cigarette smoking; identify your smoking triggers; and learn relapse prevention techniques. Finally, you will learn and begin to implement effective, healthy strategies to replace the unhealthy habit of smoking. Best of all, your new Pritikin Program helps ensure that you won't gain weight while you quit.
The Eden Health Retreat is perfectly positioned at the end of the Currumbin Valley, one of the most beautiful parts of Australia's Gold Coast Hinterland – and one of the most spectacular natural environments in the country. A stay at the retreat promises to help restore the balance by offering a holistic program specially designed to alleviate stress and maintain optimum health through healthy eating, exercise and pampering. People of all ages and walks of life come to the Eden Health Retreat – whether to manage their weight, improve their diet, stop smoking, combat stress or to just take some well earned time out from their busy world.
Cedarvale Health Retreat offers an array programs and treatments to change the way you feel, starting with nicotine addiciton. One of the best things to about coming to Cedarvale to stop smoking is having a complete change of environment – especially during those early days when cravings and triggers are the strongest. Whether it's expressly to stop smoking, or for added relaxation, cleansing/detoxing, and therapeutic needs, our therapies will meet your needs. Come and experience our health and spa retreat conveniently located near Sydney, NSW, and from Canberra we're only a short drive!
The very best way to take care of a problem like smoking is leaving your daily occupations for what they are and go in retreat. Take advantage of the Healthy Ibiza program in combination with complete quit smoking therapy. The stop smoking retreats range from 7-15 days in October and November.  Clients are assisted by a multi-disciplinary system wherein the individual is not only showed how to stop smoking but also how to stop being addicted — a holistic approach.   The Healthy Ibiza team organizes the retreats in collaboration with the top professionals in Yoga, Holistic Health, Ayurveda and more.
The Rainforest Recovery Center at the Rio Indio Lodge helps "take the misery out of quitting" your nicotine habit at a beautiful eco-friendly resort.  This unique "Quit Smoking Vacation" is led by a Certified Smoking Cessation Specialist in nicotine addiction, and is the only one of its kind in the North or Central America. Not only will you finally "Kick the Habit", but you are certain to experience a vacation adventure of a lifetime!  The All-Inclusive rate for this 7 Day program keeps it affordable and includes transportation to and from San Jose International Airport.
SHA Wellness Clinic will help you quit smoking in a natural and healthy way. Start your tobacco-free life in a positive way with this anti-tobacco program. Choose between a 7-day or 14-day program. You'll start with a health examination, personalized treatments, including macrobiotic phytotherapy, acupuncture, magnetotherapy, as well as relaxation techniques designed to prevent you wishing to or returning to your smoking habit. This program thinks of everything, including a dental whitening treatment for nicotine-stained teeth. You'll learn healthy habits and be given the motivation to make positive, lasting changes to your lifestyle. 
The Wellington Retreat is the only facility in Florida owned and operated by an addiction psychiatrist. This dual diagnosis in-patient treatment center covers a host of addiction issues, including smoking. Wellington Retreat's smoking cessation program encourages change in a comfortable and gradual way, not only for patients who smoke cigarettes, but all inhaled substances, legal or not.  This program helps to create a foundation to build a quitting mentality.  While not a spa resort, this in-patient recovery center understands the relationship between smoking and weight maintenance, and offers wellness programs designed to address smoking, weight, and work-life balance.
The Hartland LEC program is for all who are seeking for a better lifestyle through health.  Established by the Seventh-Day Adventist church, it focuses on a holistic approach to wellness through health ministry. The center's programs use both spiritual and health approach. Hartland Lifestyle Education Center has a 10 day stop smoking plan in a relaxed, homelike setting with private rooms, an exercise room, recreational outings, plant-based meals, health lectures, natural treatments (herbs, massage, Russian Steam, hydrotherapy, etc.), and lifestyle evaluations and counseling.
The Stepbac® Stop Smoking Retreat is a new approach to stopping smoking. This step-by-step intensive Retreat explores why you started smoking and how to quit smoking now and forever.  Day seminars are held at various locations.  The 1-2 days retreats are at the magnificent Sanctuary of Montserrat, which includes the program course, airport, hotel or apartment pick-up and drop-off (flights not included), transport to Montserrat, accommodations, meals, tours of the Torres vineyard, Montserrat and the famous Black Virgin of Montserrat, expert support from Stepbac® counselors to help you stay smoke free, and free membership Stepbac® Smokefree Club.
READY TO QUIT BUT NEED SOME TIPS?
Because smoking is oral in nature, it's common to turn to various oral replacements such as chewing gum or snacking as a way to make up for the loss of oral satisfaction smoking may provide. While gum or snacks can be the lesser of evils when it comes to quitting a potentially lethal habit, even these substitutes can quickly become a new unhealthy habit.
ALSO SEE THESE WELLNESS RESOURCES
You've decided to enroll in a residential weight loss program at a destination spa or weight loss retreat — that's taking action. Deciding which program is best for you can be challenging.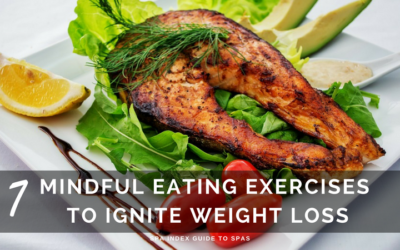 Here are 7 mindfulness exercises that you can practice with eating, which will help you drop the weight quickly, happily, and with ease and grace.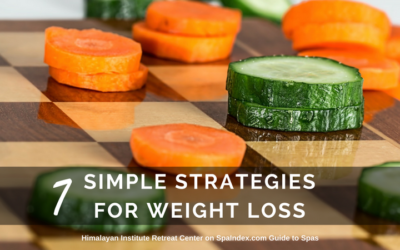 Are you overloaded with information on what to do to lose or maintain a healthy weight? Here are 7 simple strategies for weight loss for the New Year.

January 8, 2018 | Spa Index | Tags: Canyon Ranch, Fresh Start Retreat, Miami, Pritikin, Stop Smoking, Weight Loss