Avocado Dry Skin Mask
This mask should result in a marked improvement in skin texture, and all-around revitalizing of dry skin.  Avocado balances the skin with "good fats" and the egg yolk has minerals, vitamins and proteins.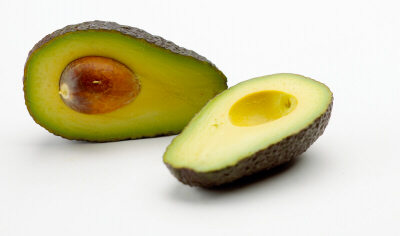 Courtesy of:
California Avocado Commission
Ingredients
1 egg yolk
1/2 cup avocado, mashed
Method
Beat the yolk of the egg until it is light and frothy, then add the mashed pulp of a half avocado, blending it well (you may use a blender at this point).
Cleanse your face thoroughly before using this masque (or any masque).
Spread the avocado mixture over the face and neck evenly.
Relax on a slant board or bed for about 20 minutes.
Remove with clear tepid water and a face cloth, followed by a rinse of cold water or a mild skin lotion.
---
February 21, 2007 | Kitchens Spa Index Avocado, DIY