5 Tips for Radiant Holiday Skin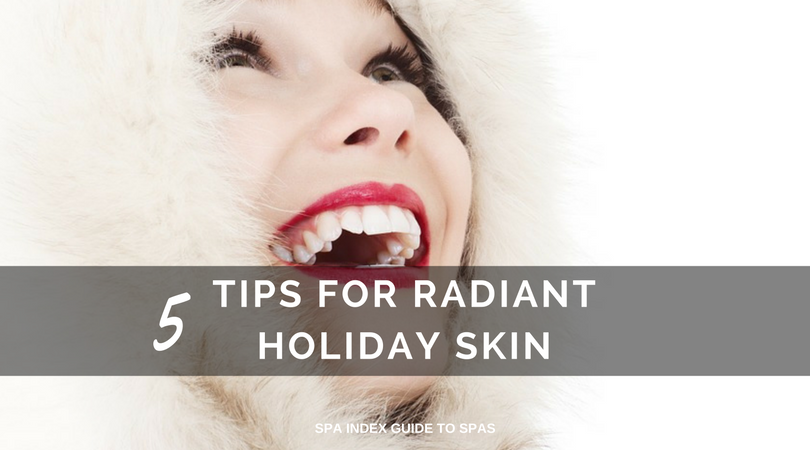 LOOKING RADIANT DURING THE HOLIDAYS
Besides getting older and cold weather, too much holiday food and drink can wreak havoc on the skin. Here are five tips and product recommendations for a glowing complexion this holiday season courtesy of Dr. Dimitry Rabkin, M.D., F.A.C.S. of Estheticia MD of Englewood, New Jersey.
Dr. Rabkin, Medical Director of Esthetica MD and Director of Minimally Invasive Facial Rejuvenation at New York Head & Neck Institute at Lenox Hill Hospital, NS-LIJ, offers these five skincare tips and product recommendations for glowing holiday skin.
The holidays are here and everyone wants to put their best face forward as they see family and friends. A beautiful complexion helps people look younger and feel more confident. Following a good skincare regimen will help people look radiant this holiday season.
"A beautiful complexion helps people look younger and feel more confident," said Dr. Rabkin. "Following a good skincare regimen will help people look radiant this holiday season."
1. GET A SEASONAL FACIAL
To look perfect for a party, try an oxygenated facial the week before. This  type of facial gives the skin a smooth and moisturized appearance, helping with the way make-up looks.
2. USE A SEASONAL MASQUE
A few days before an event, try a mask containing Lactic Acid, which will provide moisture to the skin and brighten your complexion. Dr. Rabkin recommends Environ Intensive Revival Masque, which is sold in the dermatologist's office or medical spa.
3. TAKE CARE OF YOUR EYES
Too many late nights and champagne can take a toll on the eyes, creating a puffy, tired appearance. Drinking plenty of water and getting sufficient sleep is important. Also, applying an eye cream containing caffeine can help shrink blood vessels around the eyes, thus reducing puffiness and dark circles. Dr. Rabkin recommends Darphin Anti-Fatigue Smoothing Eye Gel, which can be found in many department stores and on Amazon.
4. USE A SEASONAL SERUM
Add a serum containing Hyaluronic Acid to your skincare regimen. This substance is one of the most water-loving molecules in nature and acts as super moisturizer when applied to our skin. Dr. Rabkin recommends Image Skincare Ageless Total Pure Hyaluronic Filler, which is sold in local day spas and on Amazon.
5. USE AN EXFOLIATING LIP SCRUB
Don't forget the lips. During the winter months our lips get chapped and dry from lack of moisture. Lipstick does not apply evenly on winter lips unless you take extra care to exfoliate and moisturize. Dr. Rabkin recommends The Lip Scrub by Sara Happ and Fresh Lip Balm, which can also be found at Sephora.
PLUS, IF YOU HAVE A MED SPA VISIT IN MIND ...
A touch of Vitamin B – in the form of Botox is always a quick way of looking refreshed minus those pesky frown lines and wrinkles. While requiring only 10-15 minutes of your time, you can dramatically improve your appearance. The effect lasts up to 3-4 months.
Plump Up the Volume with a Platelet Rich Plasma – a natural filler derived from your own blood. Taking advantage of your platelet's regenerating factors, your own plasma is injected much like any other filler to promote a subtle and natural improvements to your appearance. This procedure takes approximately 30-40 minutes, with very minimal to no discomfort and no downtime and lasts up to –12 months.
Kickstart repair & renewal of Collagen with Dermapen. This technique enhances the appearance of your skin without the need for surgery or lasers. This treatment has an aerating effect on the skin, helping the skin to rejuvenate itself. It can be combined with applying plasma, placenta or antioxidants to amp the skin's self-healing ability. The procedure takes approximately 40 minutes and has minimal to no downtime, a perfect solution during the busy holiday season.
Lose the dead skin – exfoliate dull skin with a Microdermabrasion or Dermafile. Using a gentle stream of tiny crystals, or a diamond file, remove the very top layer of skin and uncover a fresh, glowing, younger looking you. The treatment is comfortable and takes about 30 minutes.
Infuse skin with Oxygen and Antioxidants – One of the effortless fixes is to get a professional Facial Treatment where you can have your skin deeply cleansed and exfoliated. Look for facials that incorporate oxygen infusion, which is anti-bacterial and essential antioxidants, like vitamin C and green tea, that would give you the skin you always wanted; clean, clear and glowing- the perfect pre-party treatment.
Dr. Dimitry Rabkin and Esthetica MD
12 East Palisade Avenue, Suite C
Englewood, New Jersey 07631
(201) 816-8106 or
(855) 816-8006
Esthetica MD, Located in Englewood, New Jersey, is the first and only cosmetic medicine and aesthetic practice and facial spa in Bergen County that offers the full spectrum of the most exclusive, effective, beneficial, and scientifically-based facial treatments and rejuvenation procedures, as well as products for the face and neck.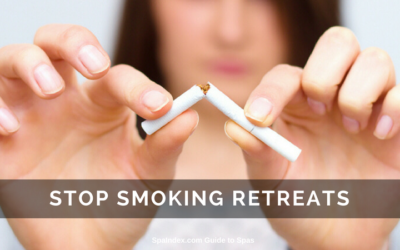 Whether you were searching for a stop smoking spa, retreat, local smoking cessation program, or a luxury stop smoking vacation, we'll help you find the best destinations to choose from.

November 27, 2015 | Spa Index Winter