Weight Loss Spas, Resorts and Retreats
What kind of Weight Loss Retreat is right for you?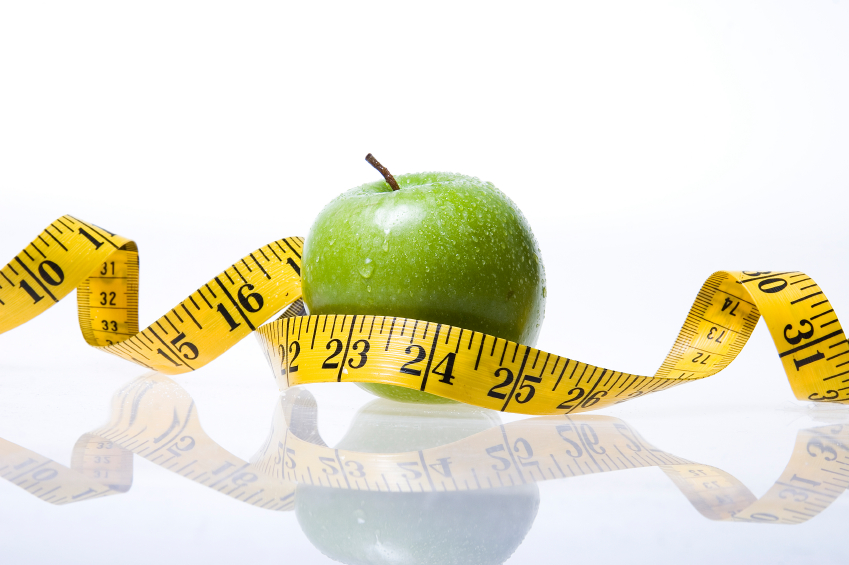 The first step in undertaking any goal of importance is simply taking a second step.  When it comes to arriving at a healthy weight, knowing what you should do, need to do, and want to do, is not as hard as converting that knowledge to action.   You've decided to enroll in a residential weight loss program at a destination spa or weight loss retreat — that's taking action.  Deciding which program is best for you, with so many variables, can be challenging.
Once you've talked to your physician and you're cleared of any medical issues which may prevent you from enrolling in a weight loss program, and you've discussed what may be contributing factors to your weight issues, you're ready to consider which  weight loss resorts best suit your personal needs and interests.  …more
On Spa Index, we have wellness retreats in a variety of categories, including the WEIGHT LOSS RETREATS shown below, and also FITNESS RETREATS and BOOT CAMPS, DETOX RETREATS, and DESTINATION SPAS.
MOUNTAIN TREK, British Columbia
Situated in a two spectacular settings — one in the mountains of British Columbia and another in the Baja Mexico desert — Mountain Trek is the destination of choice for individuals looking for a challenging weight loss and fitness spa.   The expertise of our professional fitness and health staff combined with the natural inspiring surroundings, organic spa cuisine, and one on one support, is perfect for fitness, fun, and relaxation.
HIKE YOUR BUTS OFF Summer Weight Loss Program
MOVARA FITNESS RESORT, Utah
Movara Fitness Resort is situated near one of the most beautiful State Parks in the USA — Snow Canyon State Park, Utah.    This fitness and weight loss boot camp has programs every fitness level.  The  regimen is designed to build muscle, burn fat, increase flexibility and agility, and boost self confidence. The all-inclusive program includes lodging, meals, fitness, education and amenities. The daily routine includes a morning hike through stunning scenery, led by professionally trained hiking guides, or opt for  an extensive menu of services and classes back at the full service resort, including water aerobics, fitness training, nutritional guidance, Yoga, Pilates, kickboxing, cycling, and so much more.    Spa and Salon services are also available.
GREEN MOUNTAIN AT FOX RUN, Vermont
Nestled in Vermont's beautiful Green Mountains, Green Mountain at Fox Run,  in the company of like-minded women who share your goals, you can discover permanent healthy weight loss and fitness.  Green  Mountain at Fox Run provides tools to help you eat well, find joy in moving your body and think positively about yourself. Request your free fitness and healthy weight loss retreat brochure today, and discover why Green Mountain at Fox Run is simply more than a weight loss spa or health spa.  
Our fitness programs and weight loss programs are 1, 2, 3 and 4 weeks in length.  
SpaIndex.com Readers enjoy exclusive offers and savings.  
STRUCTURE HOUSE, Durham, North Carolina
Structure House in Durham, North Carolina is a respected residential weight loss program founded upon the philosophy that achieving and maintaining weight loss goals is the result of changing the way overweight individuals think about nutrition, exercise and the role food plays in their lives.   Since 1977, Structure House has helped many thousands of participants from many nations battle obesity. The program has been featured in a wide range of media outlets, including The Today Show, The New York Times, 60 Minutes, Glamour magazine, the Wall Street Journal, CNN, FOX & Friends and USA TODAY.   SpaIndex.com Visitors receive special program savings. 
VITA VIE RETREAT, Delray Beach, Florida
One of the country's first boot camp retreats, Vita Vie Retreat (formerly Bella Vita Retreat) has been inspiring and motivating people from all over the world to lose weight, regain energy and live a happy, healthier lifestyle with our weight loss retreat and fitness vacation since 2004.   
Vita Vie Retreat hosts its guests at the Seagate Hotel & Spa in Delray Beach, where the private classes and group retreats throughout the property are reserved and restricted exclusively for the benefit of Vita Vie Retreat clients.   Your one week spa stay includes accommodations, meals classes, a spa treatment, and more.
SHANE DIET & FITNESS RESORTS, New York
Shane Diet & Fitness Resorts offers a life-changing destination weight loss resort program intended for guests determined to live happier and healthier lives. Our weight loss resort program is designed to be both fun and challenging while allowing time for rest and reflection in a beautiful vacation resort location with amenities you'd expect from a luxury resort.
The program is offered at Honor's Haven Resort & Spa which is situated on 250 acres in a scenic valley surrounded by the Catskills Mountains – a serene place to spend time, relax, regroup and lose weight. It is priced all-inclusively which covers taxes, lodging, meals, fitness classes, personal training and coaching, education and even follow-up counseling after you've returned home.
THE RANCH AT LIVE OAK, Malibu, California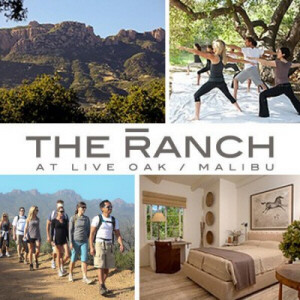 The Ranch at Live Oak Malibu health program was launched in 2010 to assist guests in recalibrating a healthy lifestyle through an intensive week long endurance, wellness and nutrition program. Limited to fifteen people each week, the Sunday to Saturday stay is designed to deliver sustainable results through a strict, "no-options" philosophy. The daily routine at The Ranch at Live Oak combines four to five hours of group mountain hiking, core and ab work, weights, daily group yoga sessions and private afternoon massages.
JUMP START WELLNESS, New York, New Mexico, Costa Rica
Jump Start Detox and Weight Loss Management Programs are hosted in New York, New Mexico, and Costa Rica. Detox your body, restart your metabolism, and lose weight in beautiful surroundings with like-minded guests. Change your body chemistry from fat hoarding to fat burning. Overcome cravings and binge behavior. Exercise and Increase stamina.
Our Jump Start Detox and Cleansing Programs (choose either Recharge or Boot Camp) are specially designed and proven nutrition experiences which yield results in a short period of time. As soon as you begin your Jump Start program, positive changes appear. Experience the tremendous sense of well-being that comes from fine tuning your human machine with high octane fuel!
GRAIL SPRINGS RETREAT, Ontario
Grail Springs Retreat offers all-inclusive healthy getaways from 2 to 21 nights for guests to focus on Detox, Rejuvenation, Juice Fasting, Weight Loss, Transformation, and more. All programs include a healthy daily menu based on the Grail Springs pH Balance Approach to Diet and Nutrition, including daily meals supplemented by tonics, fresh juices and teas; anti-aging treatments, massage and holistic therapies; a variety of fitness classes, including yoga, hiking, Pilates, core strengthening and cardio circuit training; seasonal outdoor activities,  saunas and soaking tubs, and more.
RED MOUNTAIN RESORT & SPA, Utah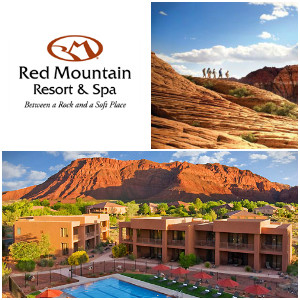 Few places on earth match the beauty and tranquility of the red rocks surrounding St. George, Utah. Red Mountain Spa  is the perfect setting to start or renew your health and fitness goals.   Our programs  include a wide variety of fitness assessments and tools to meet your goals. However you choose to spend your time at Red Mountain, the peace and solitude of the facility, daily fitness activities, guided hiking, healthy gourmet cuisine and an array of wellness classes will set you on the path to lifelong fitness and health.
ZION PONDEROSA RANCH RESORT, Utah
Zion Ponderosa Ranch Resort offers our Zion Wellness Retreat experience is a secluded 4,000 acre ranch resort sitting on a forested plateau, literally bordering Zion National Park. Join us for a 6 night / 7 day fitness and whole body wellness experience that will bring strength and rejuvenation to you, body and soul. Bring back your prior physical, mental, and emotional strength, or establish new abilities as you experience the tranquility of our Utah wellness retreat. Venture out on hiking trails near Zion National Park, forge new friendships, and increase your quality of life. Our all-inclusive retreat includes lodging, meals, and wellness programs.
FRESH START HEALTH RETREAT, British Columbia
Fresh Start Health Retreat Center offers all-inclusive programs which focus on whole-body detoxification, weight loss, smoking cessation, and rejuvenation, with daily health lectures, exercise classes, emotional wellness workshops, healthy meal preparation workshops;  Yoga and meditation classes; nature walks, delicious organic vegetarian meals and more.Fresh Start offers its health restoration retreats at the eco-conscious Ocean Resort, Vancouver Island's Spiritual and Wellness Retreat Centre, overlooking Desolation Sound and the Coastal Mountain range.
EDEN HEALTH RETREAT, Queensland, Australia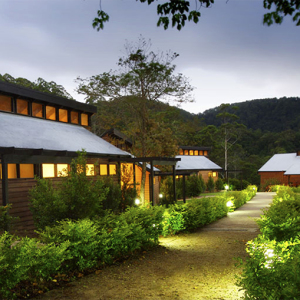 The Eden Health Retreat is perfectly positioned at the end of the Currumbin Valley, one of the most beautiful parts of Australia's Gold Coast Hinterland – and one of the most spectacular natural environments in the country. Eden Health Retreat is a place of inspiration and was created to restore your natural energy, re-discover balance and harmony, enhance your inner beauty and achieve a real sense of well being.
What makes us so different from any other health retreat and why our guests experience amazing discoveries in mind, body and soul is The Eden Program — the foundation of everything we do. Your lifestyle change for the better is our purpose and The Eden Program is built to help you achieve it.
BLACK HILLS HEALTH & EDUCATION CENTER
Black Hills Health & Education Center offers a full-immersion wellness experience.
Our all-inclusive program provides fitness activities, various therapeutic spa and body treatments, educational classes, tasty and nutritious home style cooking that you will learn to prepare, and body/soul/spirit offerings to help you jump-start a new, more healthful lifestyle. 
We offer a variety of programs ranging from weight loss and diabetes control to substance abuse, education and organic agricultural training.  We also offer wellness therapies including massage, personal fitness, sauna, and more.
MORE INFORMATION
What kind of weight loss program should you choose?
What kind of weight loss program should you choose? Here are some questions to ask yourself before choosing a stay-spa experience:
What is your experience with other away-from-home weight loss programs?
Would you respond well to a tough-love, no-excuse approach which is more akin to a boot camp than a spa resort? Or, do you prefer a luxury resort which includes a variety of amenities, including spa services, with your wellness program? Do have specific medical issues, such as diabetes, heart disease, and obesity, which are best addressed by medical personnel on staff? Will you be required to bring your work with you, and if so, do you require a business center on site? All of these questions will help you decide between a health retreat, a destination spa, a medical retreat, and other types of stay programs.
What is your availability?
Do you have the time, energy and budget to enroll in an all-inclusive weight loss retreat or do you want a weekend jump start program to get you started on your own program? Do you have a special event which dictates when you must begin or conclude a weight loss program? These factors are important because some weight loss programs have date-specific programs which require participants to attend on a specific set of dates, while others offer year-round programs which may start and stop on your own schedule.
Do you have one goal, or two?
Are you interested in a weight loss spa retreat that eliminates all distractions or temptation to stray off-program? Or, are you exhausted with your career and life stressors, and the thought of having no chance to combine a weight loss vacation with a resort vacation (city scape tours, shopping, a play, a museum, or other activities) makes an "all-in" retreat sound too restrictive? You need to determine if your only goal is a health retreat, or, if you want a health retreat and vacation rolled into one.
Are you a loner or a groupie?
What is your experience with the group dynamic in weight loss programs you've tried in the past? Do you find the give and take support of fellow participants helpful, or do you prefer one-on-one private consultations? Do you socialize easily with new friends or would you prefer bringing a family member or friend for support? Would sharing a room (and thus costs) with another program participant interest you (and appeal to your budget), or, is a private room a requirement?
The best plan is the Flexible Plan.
Ask yourself how flexible you can be. Which of your goals are the most important and which are optional? A private room may be less important than finding a roommate who shares your goals and the cost of the room. A group class with participants laughing over shared struggles can be energizing, while a private session with a personal trainer may help others overcome shyness, fear or trepidation.
Are you diving into murky waters?
Avoid fads. There is a reason every second-hand shop and used-book seller has volumes of diet and weight loss books. A new one comes out weekly, it seems. A fast fix sounds appealing, but weight gain wasn't fast, and the return to health won't be thanks to a popular diet fad. Still, trying something new and different can be exciting and fun, but if it affects your health, do so wisely. Try to avoid enrolling in a dietary plan which has dramatically different foods or restrictions than is your custom (e.g., transitioning to a vegan or raw food plan or other narrowly-defined diets which don't rely on traditional meals of fruits, vegetables, grains and proteins), without first discussing these programs with a medical professional and then adopting some of the principals in your home environment, over time. This permits you to identify likes and dislikes, allergies, contra-indications or other issues which may give you trouble "on the road."
Check with your tax professional.
The Internal Revenue Service allows qualifying U.S. taxpayers who are medically diagnosed as obese to deduct all or a portion of the medical expense to participate in a weight loss program. Make an appointment with your tax professional to determine if you, the program you chose, qualifies you for deductions.
With these questions considered, we hope that our guide to spa resorts, and resorts and retreats offering weight loss programs, contribute to your goal of improved health by helping you choosing the best destination spa, weight loss retreat, or "boot camp" for you. Please come back and tell us all about it when you return home!