Weight Loss Spas, Resorts and Retreats
Weight Loss Spas and Retreats conduct programs for guests who are seeking a vacation or away-from-home experience to jump start a healthier life.  These organized programs and retreats can vary from medically oriented, to luxurious vacations, to no-frills boot-camps.  No matter what "style" suits your interests and needs, any weight loss spa and retreat should include counseling and coaching on health and wellness, exercise and fitness, and nutritional guidelines.
If you are interested in visiting a weight loss spa or retreat, we recommend you browse and contact one of our recommended weight loss partners below.   This collection of properties represents a variety of plans ranging from short jump-starts to extended stays.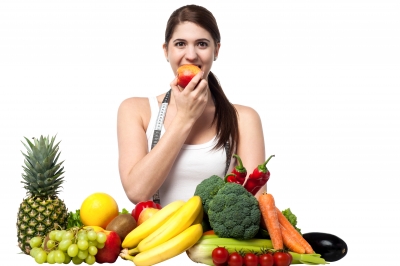 Situated in a two spectacular settings — one in the mountains of British Columbia and another in the Baja Mexico desert —Mountain Trek is the destination of choice for individuals looking for a physically challenging weight loss and fitness spa. The expertise of professional fitness and health staff combined with the natural inspiring surroundings, organic spa cuisine, and one on one support, is perfect for fitness, fun, and relaxation.  While the bulk of the fitness here is focused on 3-4 hours of daily hiking, Mountain Trek can accommodate a variety of fitness levels.  Retreats range from 7-14 days and include nutritional and fitness counseling, fitness classes, portion controlled organic spa cuisine, and a take-home plan.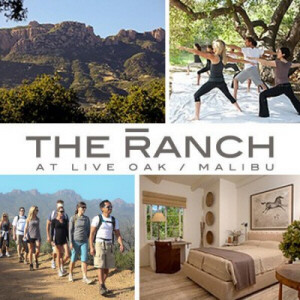 The Ranch at Live Oak Malibu health program was launched in 2010 to assist guests in recalibrating a healthy lifestyle through an intensive week long endurance, wellness and nutrition program. Limited to fifteen people each week, the 7-day Sunday to Saturday stay at the Ranch, the former estate of Hopalong Cassidy, is designed to deliver sustainable results through a strict, "no-options" philosophy. The daily routine combines four to five hours of group mountain hiking, core and ab work, weights, daily group yoga sessions and private afternoon massages, with locally sourced organic vegetarian cuisine.  For shorter stays, a 4-day program is offered at the California Health & Longevity Institute at Four Seasons Hotel Westlake Village, which is also home to a luxury day spa.
Structure House in Durham, North Carolina is a respected residential weight loss program founded upon the philosophy that achieving and maintaining weight loss goals is the result of changing the way overweight individuals think about nutrition, exercise and the role food plays in their lives.   Since 1977, Structure House has helped many thousands of participants from many nations battle obesity. The program has been featured in a wide range of media outlets, including The Today Show, The New York Times, 60 Minutes, Glamour magazine, the Wall Street Journal, CNN, FOX & Friends and USA TODAY.   The program ranges from 1 to 4 weeks, and care continues after you return home with telephone consultations and video support groups.  SpaIndex.com Visitors receive special program savings. 
Copperhood Retreat & Spa in the Catskill Mountains of New York offers transformative getaways of juice fasting detox, weight loss, stress management, and fitness restoration. Our Lose Weight and Get in Shape Plan is the perfect combination of pampering, education and results. Lose weight, restore flexibility, increase energy and learn why you're feeling so great! A 2 week retreat at Copperhood gives your body the opportunity for its own natural cleansing and detox to occur, and sets you on the path to optimum health and weight.  Plus, you will be able to relax and enjoy your beautiful environment while you receive therapies to promote vitality, beauty and wellness. You can expect to lose weight, gain energy and stamina, and be in charge of right choices for your health even after you return home.
Movara Fitness Resort is situated near one of the most beautiful State Parks in the USA — Snow Canyon State Park, Utah.    This fitness and weight loss boot camp has programs every fitness level.  The  regimen is designed to build muscle, burn fat, increase flexibility and agility, and boost self confidence. The all-inclusive program includes lodging, meals, fitness, education and amenities. The daily routine includes a morning hike through stunning scenery, led by professionally trained hiking guides, or opt for  an extensive menu of services and classes back at the full service resort, including water aerobics, fitness training, nutritional guidance, Yoga, Pilates, kickboxing, cycling, and so much more.    Spa and Salon services are also available.
Nestled in Vermont's beautiful Green Mountains, Green Mountain at Fox Run,  in the company of like-minded women who share your goals, you can discover permanent healthy weight loss and fitness.  Green  Mountain at Fox Run provides tools to help you eat well, find joy in moving your body and think positively about yourself. Request a free fitness and healthy weight loss retreat brochure, and discover why Green Mountain at Fox Run is simply more than a weight loss spa or health spa.    Its fitness programs and weight loss programs range from 1, 2, 3 and 4 weeks in length, and online webinars and shorter weekend retreats are also available.    SpaIndex.com Readers enjoy exclusive offers and savings.
Established in 20014 as one of the country's first boot camp retreats, Vita Vie Retreat (formerly Bella Vita Retreat) has been inspiring and motivating people from all over the world to lose weight, regain energy and live a happy, healthier lifestyle with weight loss retreat and fitness vacation.     Vita Vie Retreat hosts its guests at the Seagate Hotel & Spa in Delray Beach, where the private classes and group retreats throughout the property are reserved and restricted exclusively for the benefit of Vita Vie Retreat clients.   Your one week spa stay includes accommodations, meals classes, a spa treatment, and more.  Online coaching is also available, both in preparation for or after graduating the program.
Shane Diet & Fitness Resorts offers a life-changing destination weight loss resort program intended for youth, men and women, and families determined to live happier and healthier lives.  The weight loss resort program is designed to be both fun and challenging while allowing time for rest and reflection in a beautiful vacation resort location with amenities you'd expect from a luxury resort.   The program is offered at Honor's Haven Resort & Spa which is situated on 250 acres in a scenic valley surrounded by the Catskills Mountains – a serene place to spend time, relax, regroup and lose weight. It is priced all-inclusively which covers taxes, lodging, meals, fitness classes, personal training and coaching, education and even follow-up counseling after you've returned home.
Jump Start Detox and Weight Loss Management Programs are hosted in New York, New Mexico, and Costa Rica. This program is designed to cleanse your body, restart your metabolism, and help you lose weight, all in beautiful surroundings with like-minded guests.  The program promises to help you change your body chemistry from fat hoarding to fat burning, overcome cravings and binge behavior, and increase stamina.    The Jump Start Detox and Cleansing Programs (choose either Recharge or Boot Camp) are specially designed and proven nutrition experiences which yield results in a short period of time.  As soon as you begin your Jump Start program, you'll experience the tremendous sense of well-being that comes from feeding yourself high octane fuel in the form of fresh juice blends and organic meals.  Programs range from 1 to 6 weeks.
Grail Springs Retreat offers all-inclusive healthy getaways from 2 to 21 nights for guests to focus on Detox, Rejuvenation, Juice Fasting, Weight Loss, Transformation, and more. All programs include a healthy daily menu based on the Grail Springs pH Balance Approach to Diet and Nutrition, including daily meals supplemented by tonics, fresh juices and teas; anti-aging treatments, massage and holistic therapies; a variety of fitness classes, including yoga, hiking, Pilates, core strengthening and cardio circuit training; seasonal outdoor activities,  saunas and soaking tubs, and more.  Special theme weeks are held throughout the year, as well as events with invited guest speakers on health, happiness, spiritual growth, yoga, movement, music and the arts.
Fresh Start Health Retreat Center offers all-inclusive programs which focus on whole-body detoxification, weight loss, smoking cessation, and rejuvenation, with daily health lectures, exercise classes, emotional wellness workshops, healthy meal preparation workshops;  Yoga and meditation classes; nature walks, delicious organic vegetarian meals and more.  Fresh Start offers its health restoration retreats at the eco-conscious Ocean Resort, Vancouver Island's Spiritual and Wellness Retreat Centre, overlooking Desolation Sound and the Coastal Mountain range.  Program options are from 7 up to 21 days and longer.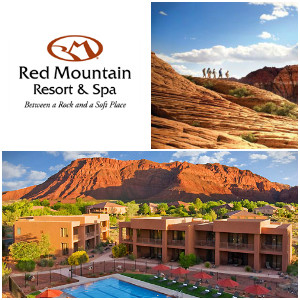 Few places on earth match the beauty and tranquility of the red rocks surrounding St. George, Utah. Red Mountain Spa  is a beautiful setting to start or renew your health and fitness goals.   Its programs  include a wide variety of fitness assessments and tools to help you meet your goals, ranging from low-impact personal training and fitness options at the resort, to extensive hiking in the natural splendor of the canyons. However you choose to spend your time at Red Mountain, the peace and solitude of the facility, daily fitness activities, guided hiking, healthy gourmet cuisine and an array of wellness classes will set you on the path to lifelong fitness and health.  Programs range from short weekends to extended stays.
Share This: