New Life Hiking Spa – Vermont Hiking Season 2018
New Life Hiking Spa is one of the oldest and most established destination spas in the United States.  Located on the Appalachian Trail, the program celebrated its 40th-anniversary last year, and its facilities were recently completely renovated.  The New Life program accommodates up to 50 guests at a time, and each year people travel from around the world to attend 21 night extended wellness vacations, eleven-night weight loss retreats, five-to-ten night Jump Start Getaways and two-to-four night mini-wellness escapes.
All-inclusive packages include a private room with a private bath, three levels of guided hikes every day, all fitness classes and wellness programming, three freshly prepared healthy meals each day, snacks, cooking demos and nutrition lectures and one massage for each three-night stay. Prices range based on length of stay from $229 – $279 per person, per night.
The 2018 season will run from May 17 to October 1.  The reservation line for the limited occupancy will open on January 2, 2018.
You've decided to enroll in a residential weight loss program at a destination spa or weight loss retreat — that's taking action. Deciding which program is best for you can be challenging.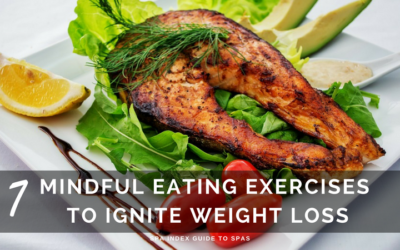 Here are 7 mindfulness exercises that you can practice with eating, which will help you drop the weight quickly, happily, and with ease and grace.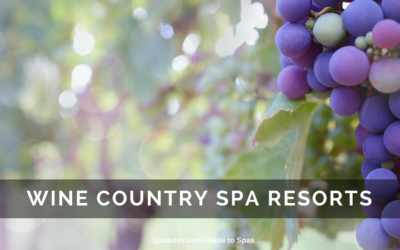 Spa Treatments and Wine were made for one another. Taste, aroma, sensation and a feeling of well-being all come into play, when drinking wine, eating cuisine cooked with wine, and enjoying spa treatments featuring vinotherapy — the healing properties of the grapes and seeds.

December 12, 2017 | Spa Index Favorite Getaways, September