Addiction Recovery Retreats
Private Rooms, Cleansing, Trauma Counseling, Organic Food, Nutritional Counseling, Massage, Yoga, Addiction Rehab, Medical Rehab, Outpatient Rehab, Inpatient Rehab, Chiropractic Treatments, Acupuncture, Creative Expressions Therapy, Equine-Assisted Therapy,  Meditation, Lavender Labyrinth, More
Acute and Therapeutic Detoxification Treatments, medical supervision, private counseling, weekly therapeutic outings, optional support group participation (12-Step program, SMART Recovery, others), yoga, acupuncture, reflexology, massage, chef prepared meals, more
Holistic therapies in harmony with clinical treatments, including psychological counseling and physician-supervised inpatient detox, yoga, exercise, meditation, massage therapy, equine therapy, art and music therapy, nutritional counseling, culinary and gardening therapies.
Acute and Therapeutic Detoxification Treatments, medical supervision, private counseling, weekly therapeutic outings, optional support group participation (12-Step program, SMART Recovery, others), yoga, acupuncture, reflexology, massage, chef prepared meals, more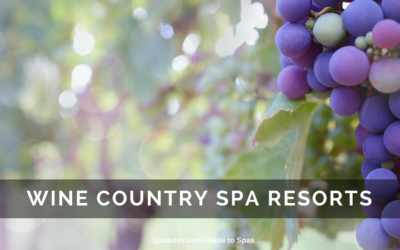 Spa Treatments and Wine were made for one another. Taste, aroma, sensation and a feeling of well-being all come into play, when drinking wine, eating cuisine cooked with wine, and enjoying spa treatments featuring vinotherapy — the healing properties of the grapes and seeds.