GUIDE TO DAY SPAS, SPA RESORTS, DESTINATION SPAS and RETREATS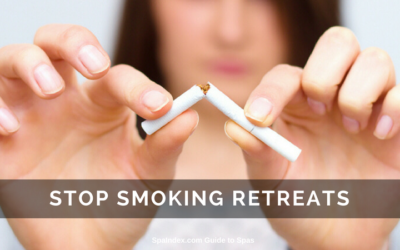 Whether you were searching for a stop smoking spa, retreat, local smoking cessation program, or a luxury stop smoking vacation, we'll help you find the best destinations to choose from.
When you think of vacations in the California Desert, you probably think first about Palm Springs and its celebrity history, golf resorts, dazzling swimming pools, lounges, casinos, dance clubs and colorful street festivals, but has so much more to offer for the spa, fitness, outdoors and wellness enthusiast.
Pomegranates are a new superfood: They are high in vitamin C and potassium, a great source of fiber, and low in calories. Plus, they make this striking salad even more beautiful!
Spa Index Guide to Day Spas, Resorts, and Destination Spas.  SpaIndex.com helps you find the best day spas, hotels and resorts, weight loss retreats, detox and stop-smoking retreats, luxury destination spas, recipes, and Spa Lifestyle ideas and tips.