Light Zucchini Pea Soup
Zucchini Soups and Pea Soups are usually fat-added creamy affairs, with fatty meats, but this version served at New Life Hiking Spa in Vermont takes a new approach, using savory ingredients for a broth based, light and nourishing version.  Serve unblended if you like, or if you prefer a thick version, use your blender to make a smoother, heartier version. Easy to tote to work and school for a hydrating, comforting cool-weather meal.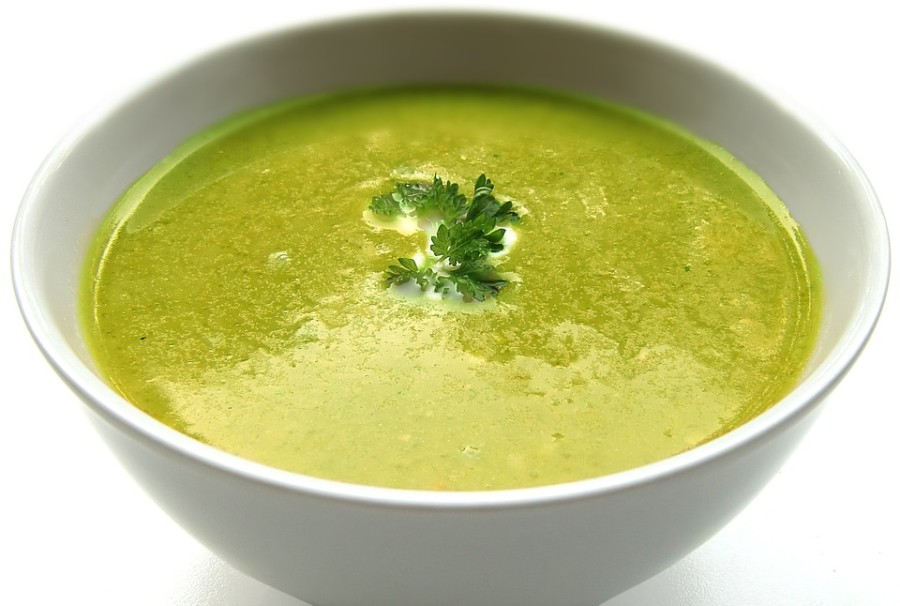 Ingredients
5 medium zucchini, chopped
1 large onion, chopped
2 large carrots, chopped
2 stalks celery, chopped
1-2 cups fresh peas, or 1 pkg. frozen peas
1 tsp salt (or to taste)
½ tsp. curry powder
½ tsp. garlic powder
6-8 cups water
Oil from spritzer
Method
Heat oil in a large pot. Add onions, carrots, and celery. Saute until slightly tender.
Add all other ingredients, cook on moderate heat (but do not allow to boil) until carrots are fully tender, about 20-30 minutes.
Put soup in a blender, puree until not quite smooth. Longer pureeing will make a finer soup, but it should have some texture.
Serve hot.
Notes
This is great in cool weather, but try substituting your favorite summer squash and fresh summer peas for a light, chilled version, too!
---
About New Life Hiking Spa:
Founded in 1978, and now celebrating 40 years of wellness hospitality, New Life Hiking Spa has been a pioneer in the destination spa industry and is nationally recognized as an affordable fitness and wellness destination.  It offers seasonal hiking and weight-loss retreats in the Green Mountains of Vermont.  All-inclusive stays include hiking, fitness, yoga, massage, accommodations, meals, and more.

 

December 17, 2016 | Spa Index Favorites, New Life Hiking Spa, Summer