Zucchini Fries
Serve this delicious, low-carb and low-fat version  of "Fried Zucchini" with your favorite burger or sandwich.  Here, it is served with lite Sour Cream. This will surely become a family favorite in your home just as it is in ours.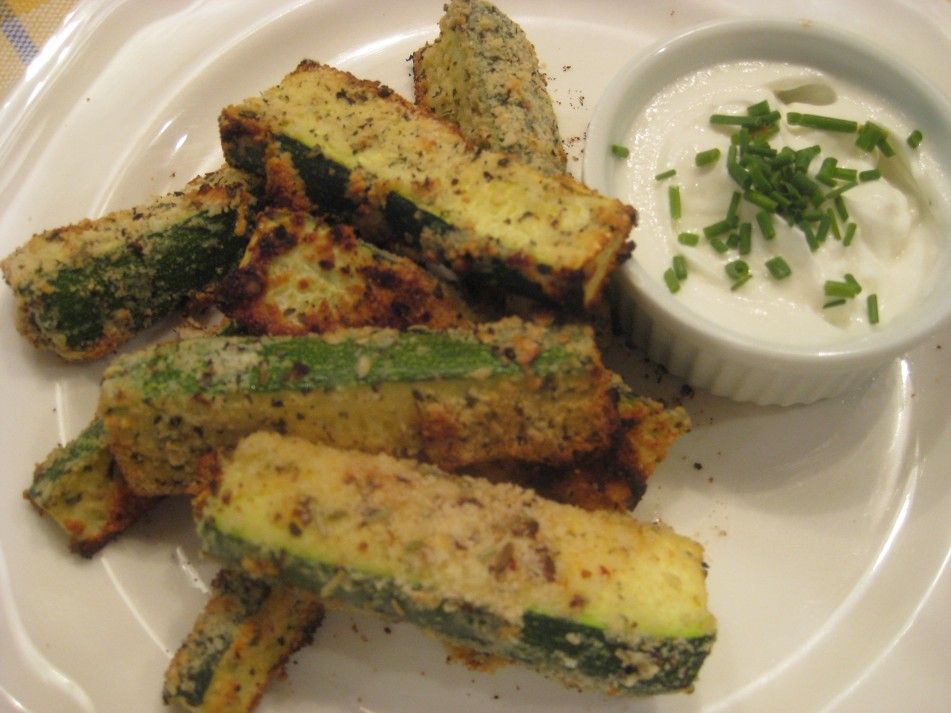 Courtesy of:
Paula Hendricks, RD
Ingredients
2 medium-sized zucchini, cut into thirds and wedged
½ cup ground almond meal (or ½ cup finely ground Parmesan cheese)
2 egg whites, slightly beaten
1 tablespoon Italian or herb seasoning
Salt and pepper
Method
Mix the dry seasoning together and put in a bowl.
Dip the zucchini wedges in the egg whites, then into the seasoning.
Place seasoned zucchini on a baking tray and bake at 450 degrees for 15 minutes or so until the outside is browned.
---
Paula Hendricks is a Certified Nutritionist with Hendricks for Health, a bariatric health center in Sacramento, California.
---
August 29, 2013 | Kitchens Spa Index