Zesty Black Bean and Veggie Wrap
Whether you're brown bagging it, or making a quick lunch to enjoy at home, this tasty Black Bean and Veggie Wrap wrap will delight you and your family. Once they take a bite, they won't even notice it's chock full of good-for-you fruit, veggies, beans and brown rice!
Zesty Black Bean and Veggie Wrap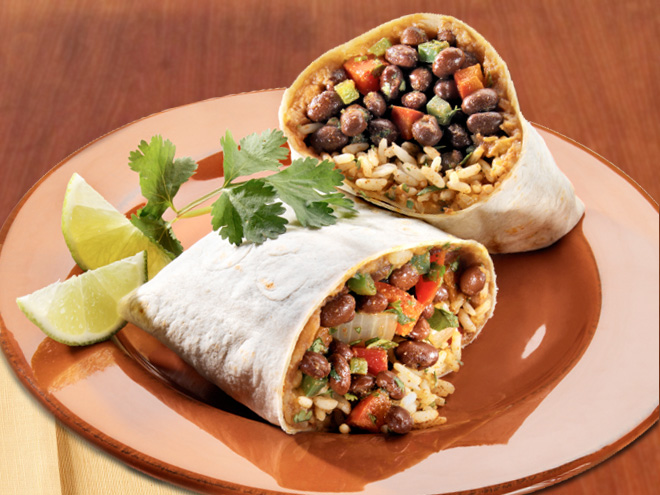 Recipes:
Sandwiches and Wraps
Ingredients
1/2 cup fresh pineapple, grapes, cantaloupe, mango, peach OR nectarine, chopped
2 tablespoons chopped red pepper
2 tablespoons chopped cilantro
2 tablespoons lemon juice
1 medium clove garlic, minced
1 teaspoon olive oil
1/2 cup canned black or other favorite bean, rinsed and drained
1/4 cup cooked brown rice
Salt and pepper to taste
1 large or 2 small honey wheat wraps
2 tablespoons shredded cheese (mozzarella, cheddar or the like)
1 large leaf romaine lettuce, chopped or torn
Method
Mix fruit, red pepper, cilantro, lemon juice, garlic, olive oil, beans and rice in small bowl.
Season with salt and pepper.
Spread mix over 1 large or 2 small wraps; top with shredded cheese and lettuce.
Roll. If using large wrap, cut in half.
---
March 25, 2016 | Spa Index Green Mountain at Fox Run