Vegetable Quinoa Fritatta
This delicious Vegetable Cheddar Quinoa Frittata makes a protein-packed breakfast or brunch.  It is a guest favorite at Skyterra Wellness Retreat & Weight Loss Spa, where it is served over fresh greens and tomatoes with warm bacon vinaigrette for a delicious complete meal.
Vegetable Quinoa Fritatta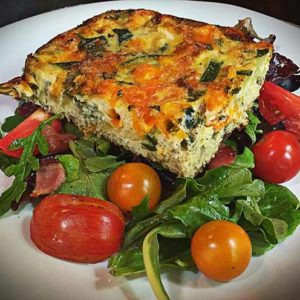 Ingredients
1 - 1/2 cups Quinoa, cooked
2 tablespoons extra virgin olive oil
1 each red onion, small diced
2 each zucchini, rinsed, small diced
1 each yellow squash, rinsed, small diced
1/2 teaspoon kosher salt
1/4 teaspoon white pepper, ground
2-4 tablespoons basil, chopped
12 each eggs, local
1/2 cup whole milk, local if possible
3/4 cup cheddar cheese, shredded, local cheese if possible (high quality)
Method
Preheat oven to 350 degrees.
Cook quinoa according to package and set aside.
Preheat a large saute pan to medium heat. Add extra virgin olive oil followed by the red
onion.
Cook onion for 3-4 minutes then add the zucchini and summer squash. Add the salt and
pepper and cook for another 5-10 minutes until vegetables are soft and cooked through.
In a medium mixing bowl, add eggs and milk and whisk until combined.
Spray a 13 x 9 glass casserole pan with oil.
Evenly distribute the quinoa, vegetables and basil at the bottom of the casserole pan.
Pour the egg/milk mixture on top of vegetables and quinoa. Top with cheddar cheese.
Bake frittata in oven for 35-40 minutes or until the center has set (doesn't jiggle).
Allow the frittata to rest for at least 15-20 minutes prior to slicing. You can allow it to
rest in the oven (turn off heat). Slice the frittata into 8 portions.
Notes
One serving is an approximately 4x4 inch slice.
By the Numbers
Serving size:
1
| Cal:
250
| Fat (g):
15
| Carbs (g):
13
| Sodium (mg):
300
| Fiber (g):
2
| Protein (g):
14
---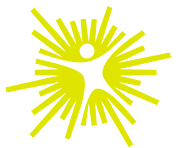 Skyterra Wellness Retreat & Weight Loss Spa is near Lake Toxaway, in the Blue Ridge Mountains of western North Carolina.  It offers an all-inclusive weight loss and fitness program in this beautiful mountain and lake setting. Guests explore sustainable foundations of good health, sound nutrition, and mindful well-being, and enjoy daily fitness, outdoor adventures, water sports, farm-to-fork cuisine, massage, educational classes, and more.   Skyterra's chef Ken Hahn has worked in several high profile restaurants ranging from Connecticut to Asheville. With write-ups in the New York Times and Southern Living, Ken exemplars skillful precision and creativeness in the culinary arts.
---
September 30, 2016 | Spa Index Favorites, Skyterra, Summer