Vanilla Cacao Nib Cookies – Eden Health Retreat
Crunchy, delicious, and easy to bake Vanilla Cacao Nib Cookies. We could just call them "organic chocolate chip cookies" but they are much more than that.  This organic treat can't be beat! Courtesy of Eden Health Retreat in Queensland
Vanilla Cacao Nib Cookies
This is a creamy no-bake dessert!
Ingredients
1 - 1/2 cups almonds
1 cup arrowroot flour
1/2 cup rapadura or coconut sugar
Pinch of celtic sea salt
2 teaspoons vanilla
1/2 cup of butter
60 grams organic cacao nibs
Method
Preheat oven to 170 d Celsius. Grease a slice tray.
Mix all dry ingredients in a food processor until a fine powder.
Add the butter and vanilla and continue blending until a dough has formed.
Add the cacao nibs last, folding through, then shape these into walnut sized balls and place on a prepared tray.
Bake for 5 minutes, then press each cookie down with a fork
Continue baking for another 8-10 minutes
Notes
"You've heard about the health benefits of dark chocolate, but did you know that you can benefit even more by eating the beans themselves, with less processing? Cacao nibs are cacao beans that have been roasted, separated from their husks, and broken into smaller pieces. Cacao nibs have a chocolatey taste, but they're not quite as sweet as chocolate, which can make them more versatile." -- Teri Coles, Huffington Post Canada
---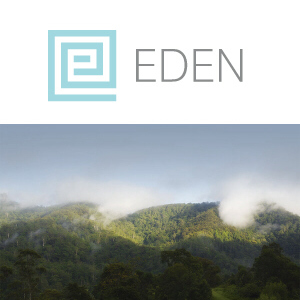 Eden Health Retreat
This beautiful health retreat and destination spa is in Queensland, Australia.  A stay at the retreat promises to help restore the balance by offering a holistic program specially designed to alleviate stress and maintain optimum health through healthy eating, exercise and pampering. People of all ages and walks of life come to the Eden Health Retreat – whether to manage their weight, improve their diet, stop smoking, combat stress or to just take some well earned time out from their busy world.
---
November 8, 2014 | Spa Index Eden Health Retreat