How to Choose the best Yoga Retreat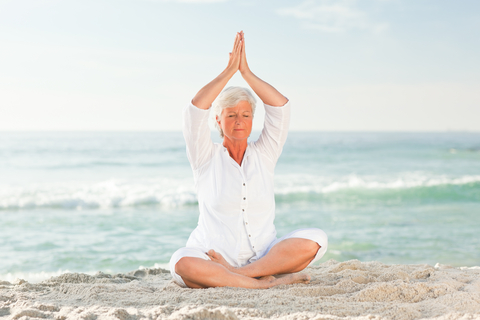 Just as you would consider any vacation or hotel lodging, you'll want to consider your location, location, location.  Are you interested in a rural experience with little traffic or urban noise?  One of the primary attractions of a full-immersion Yoga Retreat is the absence of urban distractions and plentiful opportunities to embrace nature and natural surroundings.
Some guests, however, prefer to within walking distance of civic sites, restaurants, theaters and museums, or, prefer a hotel or resort setting so that family members have a variety of other activities to enjoy.
You'll also want to consider whether you are comfortable in a shared accommodation lodge with minimal amenities, or,  with shared common areas and bath facilities, or, if you'd prefer the privacy of guest suites, cabanas, or hotel rooms.  Are you traveling with a pet?  Ask if the retreat is pet friendly, and if so, what deposits are required.
Consider your level of experience.  If you are well versed in yoga and movement, you'll enjoy most traditional retreats.  Beginners, however, should inquire as to classes for those new to yoga and movement, and whether you'll be best served by a group class or one-on-one instruction.
You'll also want to inquire about meals.  Most retreats offer meals, sometimes as part of an all-inclusive program. While most traditional yoga retreats offer health oriented dietary choices (vegan, vegetarian and fitness meals), some offer more traditional fare, and of course hotels and resorts have a more standard menu based on the region.    As with any wellness destination, special dietary  considerations should be communicated well in advance of your stay.
As for spa services, inquire if the program services are therapeutic (massage, cleansing, acupuncture, or skincare by licensed professionals), or are relaxation oriented (hot tubs, foot baths, aromatherapy).  If therapeutic services are offered, be sure to book as far in advance as possible.
Browse our favorite Retreats, Hotels and Resorts with Yoga Programs and Classes, below.  These facilities offer a variety of  Yoga, Tai Chi and other Movement, Activity, and Wellness Programs.
Also, don't miss this article:  6 Reasons to Take a Yoga Class on Vacation
Want to find more  Spa and Yoga providers?
Start a Tag (Deep) Search by browsing all
Spa Hotels, Resorts, Destination Spas and Yoga Studios tagged with "Yoga."


Spa Index Recommends:
Meditation Motivation – A Quick Tour of Buddhism and 20 Easy Tips to Create a Daily Practice [Kindle Edition]