"…the most experienced educationally based weight
loss program for women in the country."

Prevention Magazine

Nestled in Vermont's beautiful Green Mountains, Green Mountain at Fox Run, a for-women-only health retreat, sits among 26 peaceful wooded acres overlooking one of Vermont's most popular ski resorts. Here, in the company of like-minded women, you can discover permanent healthy weight loss, improved fitness and healthy eating strategies all designed to take home with you.
---
 TOP PICKS FOR WEIGHT LOSS RESORTS AND SPAS IN THE USA
---
Naturally Well By The Sea – Pompano Beach, Florida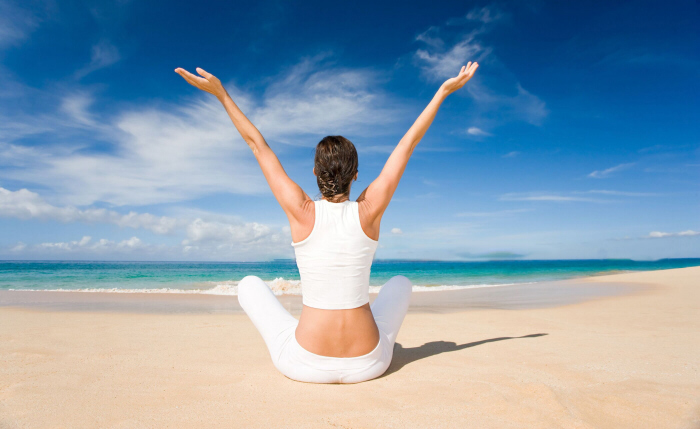 Naturally Well By The Sea is an all-inclusive wellness destination resort program and spa, operating within The Marriott Residence Inn located in Pompano Beach / Fort Lauderdale, Florida.  The program seeks to nourish your mind, body and spirit through nutritious food programs, exercise classes, wellness lectures and spa services. Every guest will receive the attention and care they need to achieve their wellness vacation goals.  Your all-inclusive program includes 3 nutritious, organic meals.  The cuisine excludes soy, gluten, dairy, red meat, additives and processed sugar — the optimal weight loss and wellness cuisine!  Guests are invited to an optional "mindful dining" group dinner every week, as well.


---
Red Mountain Resort & Spa – St. Georgia, Utah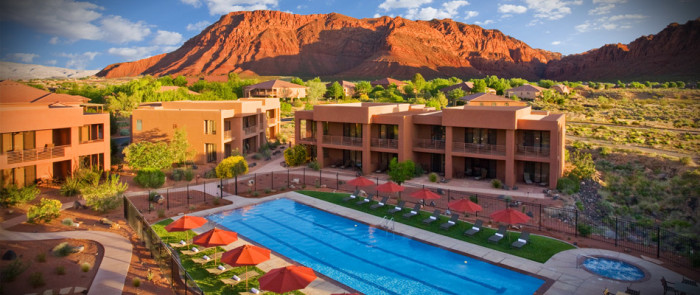 Few places on earth match the beauty and tranquility of the red rocks surrounding St. George, Utah. You'll find a vast selection of healthy living activities, dining, spa, and recreational services at  Red Mountain Spa, the perfect setting to start or renew your health and fitness goals. Our offerings include a wide variety of fitness assessments and programs to meet your goals. However you choose to spend your time at Red Mountain, the peace and solitude of the facility, daily fitness activities, guided hiking, healthy gourmet cuisine and an array of wellness classes will set you on the path to lifelong fitness and health.


---
Green Mountain at Fox Run – Ludlow, Vermont
Nestled in Vermont's beautiful Green Mountains, Green Mountain at Fox Run sits among 26 peaceful wooded acres overlooking Okemo Mountain. In the company of like-minded women who share similar concerns, you can discover permanent healthy weight loss and fitness.   Green  Mountain at Fox Run provides tools to help you eat well, find joy in moving your body and think positively about yourself. Our popular and delicious cuisine is based on 30 years of helping women get and stay fit without dieting.  Our fitness programs and weight loss programs are 1, 2, 3 and 4 weeks in length. Request your free fitness and healthy weight loss retreat brochure today, and discover why Green Mountain at Fox Run is simply more than a weight loss spa or health spa.


---
Pritikin Longevity Center & Spa – Miami, Florida
Pritikin guests describe their experience as "transformative." Each day they are immersed in classes, exercise, weight-loss counseling, and physician care that inspires them with an "I can do this!" approach.   Guests come to Pritikin for one-week, two-week, and longer programs. For some, the primary goal is losing weight. Others want to prevent and address health issues. Still others seek the ultimate spa-health vacation. Everyone leaves feeling better and, best of all – living better.


---
Vita Vie Retreat  – Delray Beach, Florida
One of the country's first boot camp retreats, Vita Vie Retreat (formerly Bella Vita Retreat) has been inspiring and motivating people from all over the world to lose weight, regain energy and live a happy, healthier lifestyle with our weight loss retreat and fitness vacation since 2004.


---
The Golden Door – Escondido, California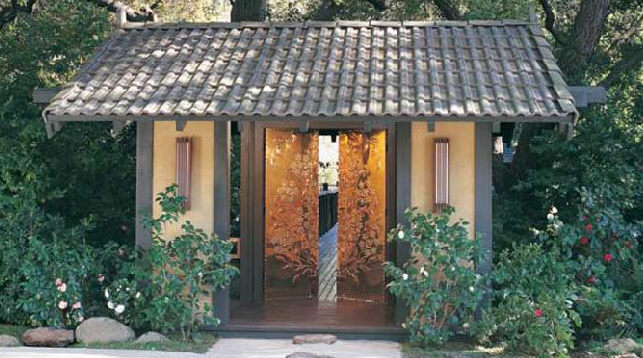 Achieve the perfect balance of mind, body, and spirit at this renowned Escondido California destination spa – with a weeklong stay that will truly enrich your life. As the very first Golden Door – and the source of inspiration for the Arizona, Colorado, and Caribbean wellness destination spas that have followed in its footsteps – this unique sanctuary utilizes the latest fitness techniques, ancient relaxation therapies, and personalized counseling to promote a healthy lifestyle and inner peace.


---
The Ranch at Live Oak  – Malibu, California
The Ranch at Live Oak Malibu health program was launched in 2010 to assist guests in recalibrating a healthy lifestyle through an intensive week long endurance, wellness and nutrition program. Limited to fifteen people each week, the Sunday to Saturday stay is designed to deliver sustainable results through a strict, "no-options" philosophy. The daily routine at The Ranch at Live Oak combines four to five hours of group mountain hiking, core and ab work, weights, daily group yoga sessions and private afternoon massages.


---
The McDougall 5 and 10 Day Programs  – Santa Rosa, California
Twice each year the McDougall Center runs programs dedicated to improving health. All of our highly entertaining staff participates, including John and Mary McDougall, Doug Lisle, PhD, Jeff Novick, RD, and our exercise and cooking instructors, providing daily lectures, exercise, cooking demos, and delicious meals. This program also has a weight loss focus as an option with foods served at every meal that follow the principles of the McDougall Program for Maximum Weight Loss.  The programs are hosted at the Flamingo Conference Center Hotel.


---
Broadmoor Resort & Spa – Colorado Springs, Colorado


Make a big impact on your fitness or lifestyle goals with a Broadmoor Fitness Jumpstart.  This in-depth session begins with a complete Body Composition to give you an accurate account of your body's muscle to fat composition. Included is a short breath test which measures your unique metabolic rate with 98.7% accuracy. Armed with how many daily calories are naturally burned, your on-line meal support will provide the personalized meal plans we all need to eat wisely. Access to the website continues for 12 consecutive months. Pair this service with a Fitness Evaluation and it is half off.  The Broadmoor's Fitness Schedule and current classes and activities include Pilates, Yoga, Spinning, Step, Aqua, Ball, Muscle, Stretch, Outdoor Hiking, Guided Mountain Biking, and Core Training with Balance Balls or BOSU Balls.


---
Eden Valley Institute Lifestyle Center  – Loveland, Colorado
Eden Valley Lifestyle Center finds satisfaction in helping people build healthier, happier lives. Through the NEWSTART (Nutrition, Exercise, Water, Sunlight, Temperance, Air, Rest, and Trust) program, the effects of cancer, diabetes, stress, overweight, obesity, smoking, heart problems, high blood pressure, allergies, arthritis, etc. and chronic disease are being overcome daily.


---
Black Hills Health & Education Center – Hermosa, South Dakota
Black Hills Health & Education Center offers a full-immersion wellness experience. Our all-inclusive program provides fitness activities, various therapeutic spa and body treatments, educational classes, tasty and nutritious home style cooking that you will learn to prepare, and body/soul/spirit offerings to help you jump-start a new, more healthful lifestyle.  We offer a variety of programs ranging from weight and wellness to education and organic agricultural training.


---
FitRx Weight Loss Retreat - Brentwood, Tennessee
Getting down to your recommended body weight is one of the most important things you can do for yourself.   It's a lifelong challenge for some, which is why we created the FitRx Weight Loss Retreat.   This comprehensive residential weight loss program is a chance to put the stress and distractions of everyday life aside and take time to focus solely on your own good health and fitness.  You'll enjoy top amenities and personal attention from our elite training team. Professional fitness training. Effective workout programs that get results fast. Delicious, nutritious balanced meals every day. Comfortable rooms, luxury amenities and more.


---
Cooper Wellness Center – Dallas, Texas
If you need to lose weight, the experts at Cooper Aerobics Center in Dallas have the solution.  Knowledge about how to lose weight is rarely enough. Just because you may know what to do doesn't mean you'll actually do it. That's why Cooper teaches you how to apply the knowledge about healthy eating and physical activity for lasting changes.


---
 TOP WEIGHT LOSS SPAS — OUTSIDE OF THE UNITED STATES
---
Natur-Med Hot Springs and Health Resort – Aegean Coast, Turkey
Natur-Med — the first medical and health destination spa in Turkey — is located on the Aegean Coast and on Samson Mountains.  The resort offers body-mind-spirit rejuvenation, purification and anti-aging programs, treatments for chronic diseases, weight loss programs, detoxification, pain treatments and smoking cessation programs.


---
Situated in a spectacular mountain setting in the southeastern part of British Columbia, Mountain Trek has become a destination of choice for individuals looking for a challenging weight loss and fitness spa.  FitPath is a "kick start" program geared towards those who are serious about losing weight and keeping it off. Every day is highly structured offering high intensity activities, fitness classes, educational lectures.


---
Fresh Start Health Retreat Center – Vancouver Island, British Columbia, Canada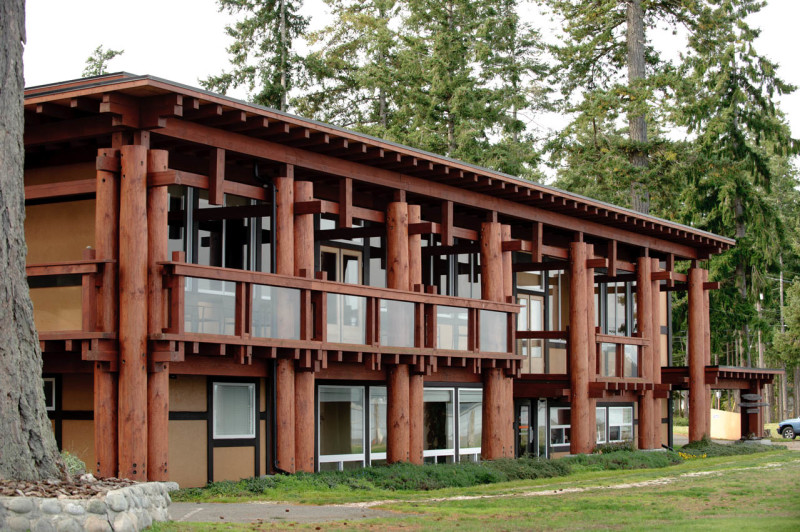 Fresh Start Health Retreat Center offers all-inclusive programs which focus on whole-body detoxification, weight loss, smoking cessation, and rejuvenation, with daily health lectures, exercise classes, and emotional wellness workshops.   Fresh Start offers its health restoration retreats at the eco-conscious Ocean Resort, Vancouver Island's Spiritual and Wellness Retreat Centre, overlooking Desolation Sound and the Coastal Mountain range.
---
The Arc House – Monclar de Quercy, France
The Arc House, a for-women-only spa retreat, is located in the south of France in the picturesque medieval village of Monclar de Quercy, within an hour of Toulouse, and only fifteen minutes from Montauban.  Both day programs and stay programs are offered.Accommodations are in a beautiful 18th century priory, and are elegant and stylish.  The wellness program takes an effective approach to sustainable weight loss, with spa cuisine prepared from fresh and organic ingredients, dietary assessments, personalized diet regimes, nutrition seminars, counseling, and cookery demonstrations.


---
Rancho La Puerta – Baja California, Mexico

Rancho La Puerta, founded by Edmond and Deborah Szekely, is the original destination fitness resort and spa — family-founded, -owned and -operated. Today's Rancho La Puerta guests enjoy the very best resort spa experience, shaped by expertise developed over 65 years.  Each week, some 150 guests share 3,000 acres of mountains and meadows beneath 3,885' Mount Kuchumaa. "May be the best all-around spa the perfect place to rest, relax and get in shape everyone seems to wish they could go back again and again – and many do."  – Zagat Survey


---
Ananda Health Farm at Fulbari Resort – Nepal
Ananda Health Farm (meaning-state of blissfulness in Sanskrit) is just what its name implies – a holistically inspired integrated health care centre for rejuvenation and health enhancement, including detox, weight loss and anti-aging modalities. Therapy pools, steam and sauna, a gymnasium, aerobics studio and hair salon add to Ananda's facilities.


---