Today millions of city dude ranch vacationers are looking to Ranch Spas and Vacations to fulfill their dreams of being a cowboy or cowgirl and enjoy the peace; "wellness" and pampering that go hand in hand with active and passive spa vacations.
Some Spa dude ranches offer luxury pampering, weight management, massage and aroma therapy, spiritual awareness, stress control, herbal and holistic wraps, nutritional programs and special diets that feature low fat healthy foods for all, prevention and body conditioning.
One of the real added benefits of Spa Dude Ranch Vacations is the natural beauty and the surroundings that make each of these dude and spa ranches so unique and special.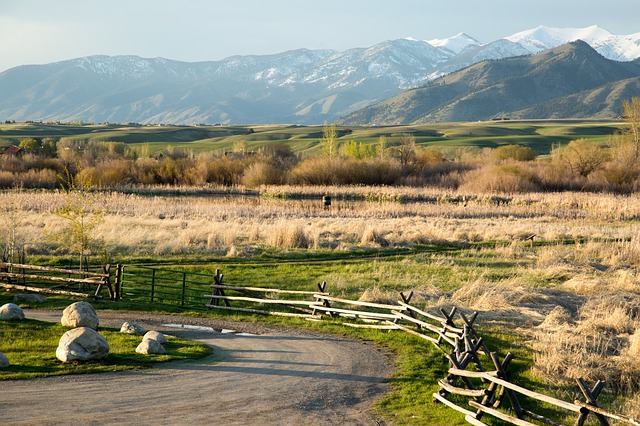 While there are many dude ranch vacations that offer massage and limited spa programs there are only a handful of Dude Ranch Spa Vacations that truly offer many of the programs and features that traditional spas offer.   Be sure to check with each dude ranch and inquire of the level of spa treatments that they feature in addition to the horseback riding, fishing, hiking and children's programs they may offer.
---
Zion Ponderosa Ranch Resort is a 4,000 acre adventure destination bordering the east boundary of Zion National Park.    Venture into the back-country of the park right from the ranch or you're just 10-minutes from the east gate entrance.
Stay in one of the Mountain-Style Cabins or Suites, the campground, or an RV area and enjoy both fine and rustic dining, a swimming pool, rest and relaxation, or exhilarating outdoor adventures. Activities are plentiful and include Horseback Riding, Zip Lining, Jeep Tours, Hiking Shuttles, Rifle Range, Swimming, Tennis, Spa Treatments, and more.  Several times each year Zion offers Women's Adventure Retreats. During the summer months, bring the family for a Ranch Kids Camp.
The Dutch Oven Dinner Excursion is also a guest favorite. Imagine hearing the creak of the wagons and breathing in the smell of leather, sagebrush and ponderosa pine as you roll along the trail on your way to a hearty Dutch oven dinner surrounded by the beauty of the Zion National Park.
The Ranch at Live Oak Malibu is the original film star Hopalong Cassidy's Ranch.  We assist guests in recalibrating a healthy lifestyle through an intensive week long endurance, wellness and nutrition program. The Ranch also welcomes guests interested in health and wellness, without a focus on weight loss. Located three miles above the Pacific Ocean in the Santa Monica Mountains, the 15-cottage retreat is beautifully situated on a large working ranch. Designed to frame the picturesque landscape, the intimate setting features private accommodations and premium amenities. Over 200-miles of hiking trails, an open-air kitchen and great room, organic farm, exercise pavilion, outdoor pool and spa and private treatment rooms for massages, further enhance the spectacular surroundings.
Discover the romance of the wide open range at an Arizona ranch resort with 20,000 acres, 18 holes of golf, fine dining and spa services, and 100 horses for exploring our rugged trails. Plan a well-deserved visit, talk wrangling with our wranglers, "reboot" your perspective. If Prickly Pear Margaritas and meditation in the Labyrinth won't unwind your knots, perhaps a balloon ride over the desert will. How long has it been since you had a s'more? Bring that book you still haven't finished (it'll look good lying by your pool chair), bring your kids and reacquaint yourself with the smell of a mesquite fire. When you're ready to wind down, the Spa at Los Caballeros is in a ranch house just a short walk from the main lodge.
Siwash Lake Ranch is truly one of the world's premier luxury dude ranches and spa guest ranches, surrounded by 80,000 acres of pristine British Columbia wilderness. Wildlife thrives here among our natural grasslands, forests, lakes, and rivers.  This remarkable, eco-friendly setting provides a refreshing oasis of wilderness solitude.   Ranking among North America's finest, the place is legendary for its wilderness adventures, pasture-to-plate cuisine, and spa treatments in lavish safari-inspired tents.   SiwashSynergy™ with horses, our riding program, is regarded as one of the country's best—a showcase adventure activity for Canada's 'Signature Experiences Collection'.
Devil's Thumb Ranch is a highly regarded and environmentally friendly year-round ranch resort and spa offering rustically upscale accommodations, fine dining and an array of winter and summer outdoor and wilderness recreation activities. We're located in the Colorado Rocky Mountains, 65 miles west of Denver, and 10 minutes from Winter Park. Recognized by Denver Magazine as one of the "Top 25 Spas in Colorado" (2011).
A visit to our spa ranch is a journey back in time to a place where life was simpler, and the air was cleaner. In addition to its natural setting and great hospitality for the most beautiful ranch weddings, Circle S Ranch is known for its unique guest rooms, each with its own distinct perso nality, and its spa massage services.
The Ranch at Rock Creek is a luxury guest ranch that brings together upscale amenities and wide open spaces like never before. Set among 10 square miles of rugged Montana ranch land just outside Philipsburg, guests experience limitless outdoor recreational opportunities, outstanding accommodations and cuisine, and a full-service spa.
Extending over more than 30,000 acres of the Chinati and Cienega Mountains in the Big Bend region, Cibolo Creek Ranch & Spa offers rich history, dramatic vistas and warm Texas hospitality.  The property is a working ranch with the privacy and luxury of a world-class getaway. Enjoy a refreshing and restorative experience in the ranch's spa surrounded by elegant Southwestern décor.
The Paniolo Ranch Bed and Breakfast Spa offers a resort retreat overlooking the picturesque Texas Hill Country lake and hills. The Paniolo Ranch Bed and Breakfast Spa is just a stones throw from historic Boerne, TX and Sisterdale, TX, home of the Sister Creek Vineyards. Guests enjoy the pool, therapeutic hot tub, steam bath, outdoor shower, and a complete menu of spa treatments, including massage, wraps, scrubs, facials, and more.  Our Ranch is the ideal Hill Country Wedding Venue, as well!
Hidden away in Wyoming's Rocky Mountains, not far from Yellowstone National Park, is Brooks Lake Lodge and Spa,  a quiet vacation resort with rustic cabins and gorgeous scenery. This 100-year-old historic lodge combines a unique blend of country living and outdoor adventure with outstanding accommodations, gourmet dining, spa treatments and 5 star service. It's the ultimate glamping experience.   Dude ranch by summer and ski and snowmobile heaven in the winter, this versatile resort boasts endless outdoor fun.   Your all-inclusive stay means meals, many adventures, and access to our amazing spa.
Much like a crown of royalty, the Sierra Madres set at the top of the outdoor recreational world. Offering miles of unmatched trout streams, soaring mountain tops, and limitless acres of Aspen covered meadows; this magical playground offers more activities than a day can hold. The Roaring Fork Spa, nestled within The Lodge at Three Forks Ranch, is a focal point of complete rejuvenation.
With all of the excitement of a traditional ranch to the luxurious comforts of a full-service spa, Lost Creek Ranch offers personalized attention to ensure an experience that will make memories. Famous for its spectacular setting between Grand Teton National Park and the Bridger-Teton National Forest in Jackson Hole, Wyoming, its impressive main lodge, beautifully furnished cabins, western amenities, outstanding cuisine, and attentive spa treatments.   Soak in the sunlight as you are gently massaged in the Rocky Mountain air. Or, immerse yourself in a mineral bath in cozy, peaceful treatment rooms. Savor a light, healthy lunch, take an aerobics class, work out with a personal trainer, or simply read a book while lounging on the patio.   Rest or Invigorate — the choice is yours.
Spring Creek Ranch is located on a wildlife sanctuary, almost 1,000 feet above the town of Jackson, with spectacular views of the Teton Mountain Range, including the world famous 13,700 foot Grand Teton. Our luxury ranch spa resort offers countless recreational opportunities and relaxing with spa treatments. Spring Creek Ranch is a destination luxury resort for both leisure and adventure guests.  Enjoy the western cuisine at the award-winning Granary Restaurant with floor to ceiling windows to view the sunrise or sunset over the Grand Teton, and disconnect from the outside world and rejuvenate at the Wilderness Adventure Spa with a High Altitude Hot Stone Heaven Massage.
Ranch Spas and Vacations on Spa Index
Share This: