What is a Detox Spa Retreat?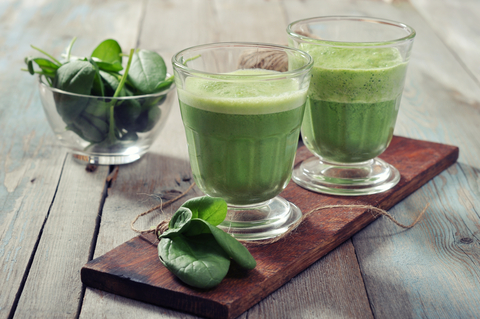 A Detox Spa or Retreat is a facility which has developed and encourages guests to follow either a "Detox Diet" or dietary plan (e.g., unprocessed or raw food, or the juice of fruits and vegetables only, or vegetarian diets, typically all with the elimination of sugar, caffeine, tobacco and alcohol) which the facility's directors believe will have detoxifying effects.  Detox Spas often offer colon hydrotherapy (colonics) and/or hydrotherapy to aid in a "body cleanse."©    Tip: We believe great care, advance study, and medical advice from a physician should be undertaken by guests before considering following a Detox Diet for any period of time.

Jump Start Detox and Weight Loss Retreats
Jump Start Detox and Weight Loss Management Programs are hosted in New York, New Mexico and Costa Rica. Detox your body and restart your metabolism. Change your body chemistry from fat hoarding to fat burning. Overcome cravings and binge behavior. Exercise and Increase stamina.
Our Jump Start Detox and Cleansing Programs (choose either Recharge or Boot Camp) are specially designed and proven nutrition experiences which yield results in a short period of time. As soon as you begin your Jump Start program, positive changes appear. Experience the tremendous sense of well-being that comes from fine tuning your human machine with high octane fuel!
Vita Vie Retreat, Florida
One of the country's first boot camp retreats, Vita Vie Retreat (formerly Bella Vita Retreat) has been inspiring and motivating people from all over the world to lose weight, regain energy and live a happy, healthier lifestyle with our weight loss retreat and fitness vacation since 2004.   
Vita Vie Retreat hosts its guests at the Seagate Hotel & Spa, Delray Beach where the private classes and group retreats throughout the property are reserved and restricted exclusively for the benefit of Vita Vie Retreat clients.   Your one week spa stay includes accommodations, meals classes, a spa treatment, and more.
Fresh Start Health Retreat Center, Vancouver Island, BC
Fresh Start Health Retreat Center offers all-inclusive programs which focus on whole-body detoxification, weight loss, smoking cessation, and rejuvenation, with daily health lectures, exercise classes, emotional wellness workshops, healthy meal preparation workshops;  Yoga and meditation classes; nature walks, delicious organic vegetarian meals and more.
Fresh Start offers its health restoration retreats at the eco-conscious Ocean Resort, Vancouver Island's Spiritual and Wellness Retreat Centre, overlooking Desolation Sound and the Coastal Mountain range.
Naturally Well by the Sea, Florida
Naturally Well By The Sea is an all-inclusive wellness destination resort program and spa, operating in Pompano Beach / Fort Lauderdale, Florida at the Marriott Residence Inn.   The program seeks to nourish your mind, body and spirit through nutritious food programs, exercise classes, wellness lectures and spa services.
Your all-inclusive program includes 3 nutritious, organic meals based on optimal weight loss and wellness cuisine!  Guests are invited to an optional "mindful dining" group dinner every week, as well.  
We Care Health Retreat – Desert Hot Springs, California
We are a holistic fasting and spiritual retreat, providing unique programs designed for personal transformation, enhancing body, mind and spirit in a serene desert oasis.
Our packages include 3, 6 or 8 day stays. Many of our guests choose to stay for a combination of these packages for a longer cleanse.
All plans start and end on either a Sunday or a Friday. Our Packages & Rates section will give you detailed information on our plans.
Grail Springs Retreat, Bancroft, Ontario
Grail Springs Retreat offers healthy getaways from 2 to 14 nights for guests to focus on Detox, Rejuvenation, Juice Fasting, Weight Loss, Transformation, and more.
All programs include a healthy set menu based on the Grail Springs pH Balance Approach to Diet and Nutrition, including daily tonics, fresh juices and teas; anti-aging treatments, massage and holistic therapies; a variety of fitness classes, including yoga, hiking, Pilates, core strengthening and cardio circuit training; seasonal outdoor activities and more.
Ranch at Live Oak, Malibu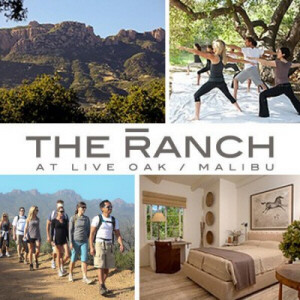 The Ranch at Live Oak Malibu health program was launched in 2010 to assist guests in recalibrating a healthy lifestyle through an intensive week long endurance, wellness and nutrition program. Limited to fifteen people each week, the Sunday to Saturday stay is designed to deliver sustainable results through a strict, "no-options" philosophy.
The daily routine at The Ranch at Live Oak combines four to five hours of group mountain hiking, core and ab work, weights, daily group yoga sessions and private afternoon massages.
Lumeria Retreat, Maui, Hawaii
Do you feel sluggish and tired all the time, like you are struggling to keep up? Could you use more energy and clarity of mind?
Combine your love of yoga with our Lumeria Glow Cleanse – our state-of-the-art juice and broth cleanse with restorative yoga to strengthen and heal the connections between body, mind and spirit. 
Our Detox Cleanse program is a 5 night package with includes your accommodations, consultation with our alchemist, 5 days of the Lumeria Glow Cleanse, Daily Meditation and Yoga, and optional add-ons.
Hawaii Naturopathic Retreat Center, Big Island, Hawaii
Mind Your Body Hawaii Naturopathic Retreat Center teaches and facilitates positive lifestyle change by creating safe, nurturing situations in which many aspects of mind and body can be addressed at once.   The most elegant approach is based on detoxification and nutritional therapy. 
Detoxifying and fasting on juices, water or a raw food diet is the most radical but an efficient way to treat and prevent most illness. The nutritional therapy is a stepping stone to address mental, emotional and spiritual issues that may create imbalance.  Rejuvenate into a fresh start with a new healthy body, a free mind empty of old patterns and habits, and a peaceful heart.
Black Hills Health & Education Center, South Dakota
Black Hills Health & Education Center offers a full-immersion wellness experience.
Our all-inclusive program provides fitness activities, various therapeutic spa and body treatments, educational classes, tasty and nutritious home style cooking that you will learn to prepare, and body/soul/spirit offerings to help you jump-start a new, more healthful lifestyle. 
We offer a variety of programs ranging from weight loss and diabetes control to substance abuse, education and organic agricultural training.  We also offer wellness therapies including massage, personal fitness, sauna, and more.
Mountain Trek FitPath, Ainsworth, BC
Situated in a spectacular mountain setting in the southeastern part of British Columbia, Mountain Trek is the destination of choice for individuals looking for a challenging weight loss and fitness spa. 
FitPath is a "kick start" program geared towards those who are serious about losing weight and keeping it off.  It is a program for those ready to make a lifestyle change whether you are currently "fit" or "not so fit". 
The expertise of our professional fitness and health staff combined with the natural inspiring surroundings is perfect for fitness, fun, and relaxation.
Ann Wigmore Institute, Puerto Rico
Join us at the Ann Wigmore Institute in Puerto Rico, where the ocean is just 50 yards from our door.  Our school is in a lovely environment for balancing body, mind and spirit.  Our founder, Dr. Ann Wigmore was a pioneer in the use of wheatgrass juice and Living Foods for detoxifying and healing the body.  
We offer a variety of educational programs and retreats to suit your needs. The program involves sprouting and composting, enzyme nutrition, blending, culturing, menu planning, detoxification, colon care, lymphatic exercise, and conscious eating, breathing and relaxation.
Ama Tierra Yoga and Wellness Retreat, Costa Rica
Ama Tierra Costa Rica Yoga and Wellness Retreat is located in a beautiful rainforest which offers the perfect environment for rejuvenation and restoration. 
At AmaTierra you will nurture yourself with delicious organic foods and professional wellness / detox services, including yoga and wellness retreats. Take a tasting tour of our organic greenhouse or find serenity on a hike to the stream. 
Ama Tierra realizes the recommended type of detox is fully dependent on one's body type, constitution, lifestyle and diet.   Contact us for more information in detailing the perfect detox retreat for your needs.