What is a Detox Spa Retreat? 
"My liver can clean my body for me, thank you very much."
That's true, and we agree.   The human body actually has the remarkable ability to detox itself, but the problem is we tax it regularly with poor lifestyle choices.  Immersion in a program which has the total removal of toxic substances we've come to think of as "normal" — especially refined sugar, alcohol and caffeine — can get you in the right "head space" to stop junking up the works, jump start your system's own healing tools, and teach you to appreciate, and even crave, a clean-eating palate.
So how do we define a Detox Retreat?  A Detox Spa or Retreat is a facility which has developed and encourages guests to follow either a "Detox Diet" or a dietary plan which focuses on unprocessed or raw food, fruits and vegetables or vegan diets, always with the elimination of refined sugar, caffeine, tobacco and alcohol, which the facility's directors believe will have detoxifying effects. Detox Spas often offer colon hydrotherapy (colonics) and/or hydrotherapy which they believe will aid in a "body cleanse."  ©
Tip: We believe great care, advance study, and medical advice from a physician should be undertaken by guests before considering following a juicing or elimination Detox Diet for any period of time.
Honesdale, Pennsylvania
PureRejuv Wellness Center is located on 400 rolling and wooded acres in the Poconos. Part of the Himalayan Institute Retreat Center, the retreats range from group yoga and fitness to extended stays focusing on healing, cleansing, stress management, and more. Holistic services include body treatments, massage, and clean eating.
Try the Panchakarma Ayurvedic Retreat, a traditional Ayurvedic Detox Plan, or the Pure Rejuvenation Retreat, a modern Western version of this cleansing and healing plan.
Maui, Hawaii
Travelers and explorers have journeyed to Hawaii for ages for to take advantage of the natural healing properties of the pure sea water, volcanic ash and flora and fauna in abundance.
Maui Healing Retreat offers health, wellness, detox and cleansing retreats. Choose from one of its curated programs, or design one specifically for your needs.  The Retreat welcomes guests in a number of lodging options, from luxury villas to charming cabins in the jungle, or, book your own lodging and come to the Retreat Center for daily services and sessions.
Malibu, California
The Ranch at Live Oak Malibu assists guests in re-calibrating a healthy lifestyle through an intensive week long endurance, wellness and nutrition program.
Limited to fifteen people each week, the Sunday to Saturday stay is designed to deliver sustainable results through a strict, "no-options" philosophy. Choose from that week long program at the Malibu ranch, or a shorter jump start program — R 4.0.   Gain physical endurance, shed unwanted pounds, tone up and detoxify in a healthy and sustainable way.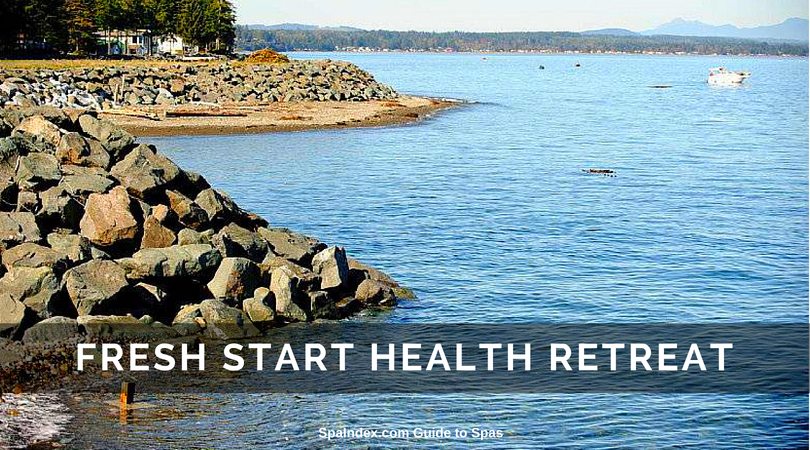 Vancouver, British Columbia
Fresh Start Health Retreat provides all-inclusive programs which focus on whole-body detoxification. Custom-made cleansing drinks are served instead of meals. The unique formulas and drinks are carefully chosen for their cleansing actions on the entire GI tract, liver, lymph, blood, lung, Candida, Parasite and heavy metal detox.
The Healing Spa offers over 40 world-class healing treatments, including massages, wraps, colonics, orthobionomy, Clavitherapy, Bowen therapy and more.
Catskills, New York
Sanivan Holistic Retreat and Spa offers customized retreats for those seeking a transformative wellness vacation. Whatever your wellness goal – rest and relaxation, stress-reduction, weight-loss or detoxification, we can support you in meeting your goals.
The intimate retreat accommodates a maximum of six guests at a time in spacious, comfortable and clean lodgings, to assure you enjoy a private and personalized experience.  Guests are welcome to book simple bed and breakfast packages, or request a personal wellness retreat with spa treatments, fasting and detox programs, organic meals, holistic healing, and more.
Ontario, Canada
Grail Springs Retreat offers all-inclusive healthy getaways from 2 to 21 nights for guests to focus on Detox, Rejuvenation, Juice Fasting, Weight Loss, Transformation, and more.
All programs include healthy cuisine supplemented by daily tonics, fresh juices and teas (plus optional juice fasting); anti-aging treatments, massage and holistic therapies; a variety of fitness classes, including yoga, hiking, Pilates, core strengthening and cardio circuit training; seasonal outdoor activities, saunas and soaking tubs and more.
County Clare, Ireland
Creacon Lodge is a wellness and retreat centre in the green hills of the Irish countryside. Here you will find peace, quiet, enlightenment, love and a perfect environment in which to find your way back to your true joyful self.   
The Creacon Lodge Wellness Centre Food is Medicine Juice Cleanse Programme counsels  that proper nutrition is beneficial in health and healing – helping to clear out toxins and provide a concentrated amount of nutrients to help rebalance your system, improve immunity, rejuvenate skin, and much more.
Delray Beach, Florida
One of the country's first boot camp retreats, Vita Vie Retreat has been inspiring and motivating people from all over the world to lose weight, regain energy and live a happy, healthier lifestyle with our weight loss retreat and fitness vacation.
Vita Vie Retreat hosts its guests at the Seagate Hotel & Spa in Delray Beach, where the private classes and group retreats throughout the property are reserved exclusively for the benefit of Vita Vie Retreat clients.  A one week stay includes accommodations, meals, classes, a spa treatment, and more.
Catskills, New York
Copperhood Retreat & Spa in the Catskill Mountains offers transformative getaways of juice fasting detox, weight loss, stress management, and fitness restoration.
Detox plans include delicious juices, super-green drinks, wheat grass juice, potassium broth, specialized herbal teas, raw foods and organic cuisine options, plus Master Cleanse and Liver, Gall Bladder and Kidney Cleanses to help your detox goals. These cleanses, in a supervised, supportive environment, dramatically increases the success rates of your wellness plan.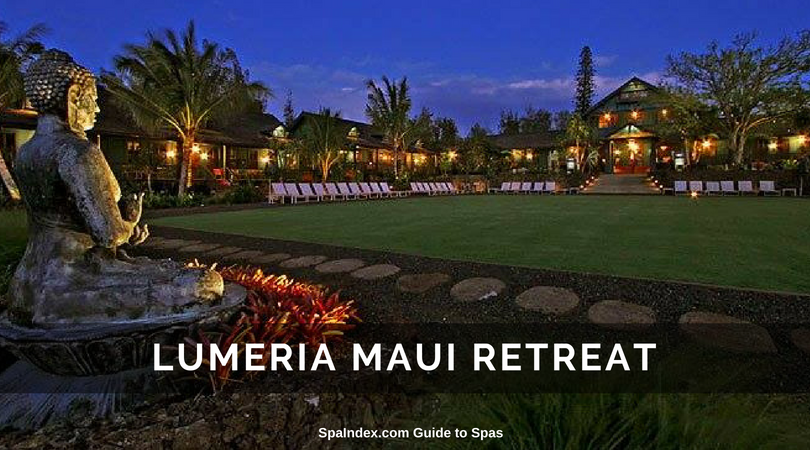 Maui, Hawaii
Combine your love of yoga with a Lumeria Glow Cleanse – our state-of-the-art juice and broth cleanse with restorative yoga to strengthen and heal the connections between body, mind and spirit.
The Lumeria Retreat's Detox Cleanse program is a 5 night package with includes your accommodations, consultation with an alchemist, 5 days of the Lumeria Glow Cleanse, Daily Meditation and Yoga, and optional add-ons.
Sedona, Arizona
Sedona Mago Retreat is located on more than 100 acres of pristine land in an area long known for natural healing and spiritual awakening. Surrounded by red monoliths, Native American ruins and majestic mountains, this Retreat Center is open for group retreats, spiritual retreats and other programs for holistic healing and meditation.
The Tao Fellowship operates the retreat center ,which offers a Revitalizing Detox Program to focus on cleansing the body of toxins, awakening natural healing and creating self-awareness.
Desert Hot Springs, California
Vida Cleanse Retreat offers retreats to heal, learn and transform through juicing and fasting, to cleanse your body at the cellular level, utilizing colon hydrotherapy, massage, yoga, workshops, light exercise, hiking  and sauna sessions while soaking in naturally detoxifying mineral pools.
Vida Cleanse Retreat is located in Desert Hot Springs, a place of historic healing in the Palm Springs Valley, at The SPRING Resort, nestled in a tranquil courtyard, rich with aromas of fragrant blossoms, palms and desert foliage, and 3 sparkling mineral pools.
Koh Samui, Thailand
Samui Detox Retreats are designed to help people with many different health issues both physical and emotional. Our programs benefits those with conditions ranging from weight loss, IBS, psoriasis, eczema and acne to depression, hormone imbalances and infertility.
Through our integrated program of cleansing, therapeutic exercise, diet and nutrition and deep relaxation, you will have the unique opportunity to rest, heal and rejuvenate in the beautiful surroundings of Koh Samui, idyllically set in the tranquil mountain of Bang Po on the Northern coast of the Island.
Malaga, Spain
Situated in front of the crystal clear blue waters of the Mediterranean Sea you'll find Healthouse Las Dunas, the region's first healthcare hotels. Just minutes from the chic marina of Puerto Banus and the beautiful town of Marbella on the Costa del Sol.
In just 7 days you will get to know the basic method of Healthouse Detox, discovering a new way of life – healthier for body and mind – always oriented to your happiness and well- being.  The program includes medical consults, natural therapies and a range of personalized treatments to make you feel better.
Milan, Italy
Novessentia Hotel Spa and Medical Center is located on the dramatic hillside of a village overlooking Lake Maggiore, near Milan.
Novessentia has been welcoming guests seeking health and wellness cures since it opened in 1920. The Novessentia has a fully equipped multifunctional medical center. As well as detoxification, well-being and weight loss cures it also offers diagnostic and preventive medical check-ups and cosmetic surgery.
Tenerife, Spain
The Océano Hotel Health Spa at its coastal location Tenerife, Spain is home to the Mayr Medical Center, which offers a dedicated Detox Programme.
The principals of Mayr Medicine rest on the importance of the intestine as the foundation for good health. The programme offers a holistic approach to prevention in a natural way with the detox following F. X. Mayr. The detoxification and the intestinal sanitation activate the self-regulation forces of the body.
Victoria, Australia
Highwood Health Retreat is nestled on top of Victoria's Yarra Ranges, surrounded by forest and 100 acres of beautiful small gardens, vast lawns, lofty trees, mountain streams and walking trails with breath taking vistas of the Great Dividing Range.
Highwood Health Retreat is dedicated to restoring and maintaining your health through natural treatments in the Warburton Sanitarium tradition. This pristine Australian nature setting will rejuvenate, soothe, nurture and inspire you towards healthy living.
Fitzroy Falls, NSW, Australia
Cedarvale Health Retreat offers an array programs and treatments to change the way you feel.  Programs are medically supervised and include therapies for lifestyle enhancement, stress and relaxation, cleanse and detox, chronic fatigue, weight loss, depression, high blood pressure, diabetes, smoking, immunity support, and more.
Come and experience our health and spa retreat at Cedarvale Falls, conveniently located near Sydney, NSW, and from Canberra we're only a short drive!
La Petite-Pierre, France
La Clairière Bio Hotel is located in the sylvan woods of the Alsace Region, in France.  It espouses an approach of overall well-being, achieved through a combination of holistic treatments, energising, organic cuisine.
The Detox Program is designed to purify and instill new energy for better physical well-being and mental relaxation.  The initial consultation and bio-impedance analysis determine specific needs and nutritional advice and treatments are specific to detoxifying the body.
Uttarakhand, India
Ananda Spa in the Himalayas is located in the region that gave birth to Ayurveda, the process of identifying and correcting imbalance in the main bio energies of the body to achieve health and harmony. For centuries most of the herbs used in Ayurvedic therapies have been sourced from the natural wealth of these forested foothills.
The Ananda Detox Programme has been designed to detox body and mind. This program includes stimulating and purifying dosha specific ayurvedic therapies, yoga, meditation and Dosha-Specific Ayurvedic diet to help to detox, reduce stress and improve health.
Puerto Rico
The Ann Wigmore Institute was funded by Dr. Ann Wigmore, a pioneer in the use of wheatgrass juice and Living Foods for detoxifying and healing the body.    We offer a variety of educational programs and retreats to suit your needs. The program involves sprouting and composting, enzyme nutrition, blending, culturing, menu planning, detoxification, colon care, lymphatic exercise, and conscious eating, breathing and relaxation.
ALSO SEE THESE WELLNESS RESOURCES
REQUEST PROGRAM INFORMATION
Spa Index Guide to Spas has partnered with leading spa and medical professionals to provide you with information, program incentives and special rates designed to help you reach your goal weight or transition to a healthier lifestyle.
You've decided to enroll in a residential weight loss program at a destination spa or weight loss retreat — that's taking action. Deciding which program is best for you can be challenging.
Structure House, a residential weight loss program in Durham, North Carolina, shares these 5 tips to help us break free of mindless eating, get off auto-pilot, and put yourself back in control.
Whether you were searching for a stop smoking spa, retreat, local smoking cessation program, or a luxury stop smoking vacation, we'll help you find the best destinations to choose from.