OUTSIDE OF THE UNITED STATES
Beach Hideaway Bed & Breakfast – Sechelt, British Columbia, Canada
Beach Hideaway offers our guests relaxing Sunshine Coast spa services in our Spa Studio at the water's edge. You'll receive your treatments to the music of the waves lapping up against the shore! Have an Infrared Sauna while your eyes feast upon the ocean view, and enjoy a massage, Eminence Organics skincare, manicures, pedicures, and more.
.
Downtown Bed & Breakfast – Ottawa, Ontario, Canada 
The Downtown Bed & Breakfast Inn and Spa is next  to the Museum of  Nature.  We are within walking distance of the U.S. Embassy, Parliament Hill, universities, government, archives and most tourist attractions. Our guests enjoy a healthy, vegetarian, complimentary breakfast.  Children and Pets are welcome.  The day spa services include massage therapy, skin care, facials, yoga, iridology, and alternative healing.
The Falls Inn & Spa – Collingwood, Ontario, Canada
The Falls Inn and Spa is located on the site of Walter`s Falls historic sawmill. Located near Owen Sound, Collingwood and Blue Mountain, The Falls Inn features 15 luxury falls view rooms, casual fine dining, lounge with falls side patio, spa, Bruce trail hiking, snowmobile trail and local art. Our unique combination of hospitality, cuisine and surroundings will make The Falls Inn your favorite place to unwind.
Chez Shea Inn and Spa – Kinkora, Prince Edward Island, Canada 
Located in Kinkora, Prince Edward Island, Chez Shea Inn and Spa offers a wonderful three-acre setting for quiet visits and eight warmly decorated guest rooms, all with their own private four piece ensuite baths.  We are the perfect venue for weddings and other private events. We are an easy drive from the Confederation Bridge (10 minutes), airport (30 minutes) and major attractions such as Cavendish, Anne of Green Gables, and Victoria by the Sea and is central to a number of major Island golf courses.
The Arc House – Monclar de Quercy  France 
The Arc House, a for-women-only spa retreat, is located in the south of France in the picturesque medieval village of Monclar de Quercy, within an hour of Toulouse, and only fifteen minutes from Montauban.  Both day programs and stay programs are offered. Accommodations are in a beautiful 18th century priory, and are elegant and stylish.
BED AND BREAKFAST SPAS – UNITED STATES
ALASKA
With its casual elegance, full complement of amenities, services, and beautiful setting, Pearson's Pond's mini-resort is the perfect lodging accommodation and destination for adventure travel and spa vacations, business travel, weddings, honeymoons and romantic getaways.
.
CALIFORNIA
Centaur Spa is a health-oriented Bed and Breakfast Spa.  Enjoy its secluded tranquility on a hilltop on the Central Coast of California overlooking the Pismo Dunes and the shimmering blue of the Pacific Ocean.
From the magical courtyard and the fireside wine and cheese reception to the detailed service of the staff, The Vagabond's House always feels like home. Delivered to your room each morning, breakfast includes organic locally grown fruits, French pastries and local organic cage free eggs.  Spa services include facials and massage.  Artists and Writers Workshops available.
The amazing El Morocco Inn & Spa began life in the late 1950′s as the "Caravan Spa-Tel", taken from the terms "spa" and "hotel" because of the areas' small inns and abundant natural hot mineral springs – which feed the swimming pools and hot springs spas.  El Morocco is one of the most charming and best options for lodging in Desert Hot Springs.
Experience a getaway at our historic Spanish Revival Casa Laguna Inn and Spa on a hillside overlooking the Pacific Ocean. Linger in our romantic and intimate guestrooms, suites and cottage, each decorated with unique early twentieth century antiques and boutique linens. We offer spa tubs, fireplaces and/or kitchenettes in some units, and, a heated pool below palm trees.
The Inn on Randolph offers both Historic Residence rooms and cottage accommodations feature fireplaces, decks, spa tubs,  and other amenities. A full breakfast is included, served in the dining room for Historic Residence guests and delivered to cottage guests.  Spa services include massage, skincare, reflexology, aromatherapy, body scrubs, and manicures.
The Blue Iguana offers the perfect environment for every type of getaway. Choose from a variety of affordable accommodations ranging from rooms and suites to bungalows and vacation cottages. We offer an array of options, including spa services (skincare facials, complete massage menu, and hand and foot treatments) to satisfy your unique travel needs.
The Lavender Inn is a Historic Bed & Breakfast Spa Retreat in the heart of Ojai, built in 1874.
More than just a bed & breakfast, we have an on-site day spa, host customized Ojai weddings,  corporate retreats, culinary programs and classes, created INNcourage, a 3 day retreat for women with or recovering from cancer, and we participate in the Clean The World program. We invite you to visit our inn for rest and relaxation, learning and sharing.
Nestled in the Napa Valley, The Wine Country Inn is a tranquil oasis with great vineyard views, antiques, lush gardens, a pool and hot tub. The Spa Cabana is open in Summer and Fall seasons, offering skincare, massage, body treatments (wraps and scrubs), hydrotherapy baths, and more. In January and February, a guest cottage is converted to a spa suite offering perfect treatments for those colder months in the vineyards.
Enjoy the flower-filled gardens amidst surrounding the historical ambiance of our two historical Queen Ann houses built in 1894. The romantic and cozy rooms, suites, and cottages that comprise our Santa Barbara Cheshire Cat Inn feature delightful décor and furnishings, some having in-room Jacuzzi tubs, fireplaces, and patios. We offer a variety of spa treatments either in the privacy of your room or in our special spa cottage.
COLORADO
Purple Mountain B & B offers the perfect retreat for the active getaway.  After your adventurous day, return to this cozy bed and breakfast for a soak in the hot-tub before receiving a gentle massage or spa body treatment in the bed and breakfast's on-site spa. Head out for dinner in one of Crested Butte's well-known restaurants, the bed and breakfast is centrally located, just walking distance to historic downtown Crested Butte.
.


GEORGIA
Mountain Laurel Creek Inn & Spa is a charming Bed & Breakfast Inn and Day Spa with country charm in the heart of North Georgia's wine country, minutes away from popular wineries. Oasis Spa at Mountain Laurel Creek Inn is open to Inn and day guests, by appointment, 10am-7pm, Monday through Sunday.  At Oasis Spa, we exclusively use Pevonia Botanica in our treatments, which include skincare, massage, and reflexology.
HAWAII
This unique Big Island romantic eco-spa treehouse style Hawaii bed and breakfast offers Healthy Pleasures that include communing with friendly wild dolphins, snorkeling, diving, labyrinth, yoga space, organic garden, Hawaiian lomilomi massage, birding, hammock, flower essences, far infra red sauna, and more.  We host weddings, honeymoons, families, workshops and individuals.
INDIANA
In the heart of South Central Indiana, home to rolling hills and scenic farmland, Tranquil Inn & Spa offers privacy and luxury.  The historic Inn is situated on four lots with landscaped gardens, private parking, gazebo, and spa facility which offers a massage and aromatherapy menu.
.
KANSAS
Whether you seek quiet relaxation in the beautiful Flint Hills, or, outdoor fitness and adventure, it awaits you at the Bluestem Inn.   Guests are invited to sit and read, write songs, journal, sew, walk our meditation labyrinth, and enjoy a therapeutic massage, herbal treatment or facial.
.


MAINE
Located in the idyllic historical town of Bath, Maine across from the fountain of "The Spirit of the Sea", at Kismet Inn and Spa is a Bed and Breakfast Inn and Wellness Spa. Once you've settled int any one of Kismet Inn's charming rooms you might simply relish or might choose to walk to the nearby riverfront, antique shops, explore the coast and nearby beaches before returning to the Inn to enjoy spa treatments.
MARYLAND
Historic Elk Forge Inn is a Maryland bed and breakfast located just minutes from Newark, Elkton, and greater Wilmington, nestled on five acres of beautiful woods, nature trail and gardens.  Numerous amenities add to your comfort and delight at this Maryland country inn.  We also feature an on-site Day Spa offering massage, skincare, body wraps, polishes, and more.
Nestled in the picturesque Chesapeake Bay village of St Michaels, Five Gables Inn & Spa blends the historic charm and warmth inn guests seek, complimented by an indoor pool, sauna and steam room, generous amenities, a gracious and helpful staff and a superb location. The on-site spa is open daily and offers a full range of relaxing treatments.
MICHIGAN
Your spa escape in the country awaits at our Saugatuck area bed and breakfast inn.  We offer getaway packages featuring services from our on-site Royal Retreat Spa. This private spa area has soft lighting, relaxing music and candles. Our certified Massage Therapists will provide a professional and seamless treatment that will put you in the perfect frame of mind to enjoy your well deserved vacation time.
MONTANA
Our Inn has a variety of beautiful, comfortable and home-like Bed & Breakfast rooms.   All have bathrooms and are spacious and well-appointed with breathtaking views of the magnificent Montana wilderness.   Our B&B rooms come complete with a hearty, satisfying, nutritious breakfast prepared for each guest according to her/his needs and desires. Our room rates also include use of our pools and spa.
NEW HAMPSHIRE
This New England luxury resort began life at the turn of the 20th century on Shepherd's Hill, in the Lakes Region of New Hampshire, amid the tall sentinel pines, with sweeping vistas overlooking Squam Lake, of Golden Pond fame. The 700 sf Seasons Spa is ideally situated on-property to provide both privacy and spectacular views.
NEW JERSEY
The Wilbraham Cape May Bed & Breakfast invites you to enjoy rest, peace and quiet in a unique Bed & Breakfast get-a-way.   The Wilbraham Mansion offers comfort, massage and aesthetic spa services, and, our large indoor heated pool represents an amenity no other Cape May, New Jersey B&B can offer!
NEW MEXICO
The Touchstone Inn and Spa is a quiet adobe estate, circa 1800, secluded among tall trees at the edge of Taos Pueblo lands. The grounds have an unobstructed view of Taos Mountain on historic Taos Pueblo Lands. Mature trees, extensive gardens, trickling fountains, and the sound of the Rio Taos Pueblo add to the ambiance of Touchstone.
The Madeleine Inn began life as the first B & B in Santa Fe, which historically offered wellness services.  In honoring this important part of our Inn's early history, the inn offers our guests the Absolute Nirvana Spa, Tea Room & Gardens on the grounds of the Inn.   After a full day of touring, what better way to relax than a rose petal bath in our granite tub, a fire glowing at the foot of the tub, or enjoy spa treatments and afternoon tea?
.
.


NEW YORK
Nestled in the heart of the Genesee River Valley, in the Finger Lakes Region of western New York, this historic hilltop mansion is an ideal setting for a restful weekend, rejuvenating retreat, or elegant event. Our spa and healing arts services are carefully designed to give you an experience of renewal, relaxation and repose. Let Sweet Briar and Radiance Spa provide private open space for your event, spa visit, or overnight stay.
NORTH CAROLINA
The White Doe Inn, an Outer Banks bed and breakfast on Roanoke Island, is the perfect place to take advantage of all that this destination has to offer.  On the shores of Shallowbag Bay, the waterfront village of Manteo is surrounded by tranquil waters and is just minutes from Nags Head's beautiful beaches.  The Inn offers an all-inclusive stay with complimentary breakfast, afternoon and evening refreshments, spa services, more.
OHIO
Our magnificent bed and breakfast mansion, on the National Register of Historic Places, has endured for ten decades as an Ohio landmark. The GreatStone Castle Bed and Breakfast is ideal for spa retreats, intimate vacations, formal balls, banquets, weddings, receptions, parties, and corporate meetings.
OREGON
Our inn is located on nearly 3 acres of what was once a 300 acre farm devoted to production of walnuts, prunes, and grapes.  The setting in the Mid-Willamette Valley at Albany, just an hour and a half from the Coast, Cascade Mountains, or Portland, provides a serene and peaceful ambiance.   A Touch of Class Day Spa on the grounds offers hand and foot care, skincare, massage, sauna, bath soaks, body scrubs, wellness coaching, and more.
PENNSYLVANIA
One of America's Top 10 Most Romantic Inns, listed on the National Register of Historic Places. Perfect for romantic getaways, indulgent spa escapes, exclusive executive retreats and castle weddings.  Here in the westernmost part of Pennsylvania sits one of the most elegant, romantic properties in the United States. The Buhl Mansion Spa boasts the exclusive use of Pevonia Botanica products for all skin and body treatments.
SOUTH CAROLINA
Step away from your hectic life and into a tranquil atmosphere. This is the way it was so many years ago when friends could sit and talk over tea and not worry about the phone ringing. Relax with a massage or get a manicure and pedicure. Sit and have lunch or just read a book. You take your time. We don't push you in and out because we want you to feel at home at the Candleberry Inn.
TEXAS
Built in 1996, The Sanford House, located in historic downtown Arlington, is an award-winning luxury inn and full service spa and salon.  The inn is housed in a Victorian mansion  amidst lavish gardens, serene fountains and a splendid pool. The Sanford House provides an inviting inviting wrap-around porch and accommodations with private baths, Jacuzzi tubs for two and a gas log fireplace, more.
>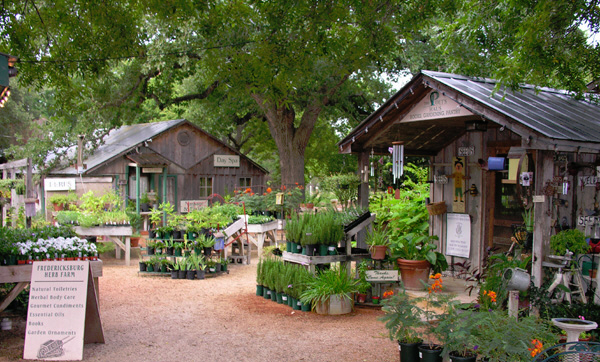 Sunday Haus Cottages at the Farm let you relax in a comfortable garden environment; Nature's Spa, a 5,000 square foot destination day spa with multiple treatment rooms; The Farm Haus Bistro, a fine restaurant featuring a talented, ambitious young chef and the Poet's Haus Gift Shop, offering garden and gift items as well as candles, lotions, soaps and much more that are formulated on-site.
UTAH
Built before the turn of the century, the Yardley Inn and Spa in Manti has all the warmth and charm of an old English Country Inn with European-style Spa Amenities. Elegantly furnished with antiques combine the convenience of today with the ambiance of yesteryear, but updated with an intimate spa, outdoor garden, library, fitness room, and solarium.
WASHINGTON
Nestled amidst tall evergreens in the foothills of the cascades, Stormking Spa resides within the historic home built by the pioneer Mesler family in the 1890′s. For many decades, our Inn has welcomed countless visitors to Mt. Rainier. Our rooms have been newly remodeled and serve as Mount Rainier's Spa – ready to soothe weary hikers, mountain climbers, travelers and vacationers from around the world.
The Chrysalis Inn & Spa is the perfect choice for Bellingham Washington hotels. This Northwest inn and spa arose from a personal vision to capture the essence of the Northwest and savor it as a genuinely peaceful experience. The Chrysalis Inn & Spa balances an inspiration from nature with the sophisticated styling and technology that distinguishes our region.
WEST VIRGINIA
Creekside Inn in West Virginia offers its guests two hundred acres of natural beauty and peace – an oasis of tranquility waiting for you. Experience the peace and relaxation that surrounds you at Creekside's tranquil spa in West Virginia.  Make the most of your vacation by allowing the trained hands of our therapists to take away your stress and tension.
The Gate House Spa at Hillbrook Inn offers a unique and relaxing experience that is both physically and emotionally cleansing. Our West Virginia inn and spa combines technology, innovative thinking and a superior level of service to provide guests with an exceptional spa experience..
>


WISCONSIN
Pinehurst Inn offers all elements for a perfect Bayfield bed and breakfast lodging experience — serene location, activities for mind and body, and soothing amenities to rejuvenate. Amenities include an on-site spa, and hearty breakfasts made with locally grown organic ingredients.
Located in the small, turn-of-the-century town of Wabeno, the Crystal Bell Inn & Spa offers many spa services to any guest staying two days or more, with advance reservations, in a dedicated room called The Pampering Place. Choose from manicures, pedicures, facials, ear candling, waxing, paraffin dip hand treatments, massage, reflexology, body scrubs and wraps, and more.