Make Your Own Hairspray
Making your own hairspray is a cinch if you've got the talent for boiling water, and, your sugar bowl is at hand.  This recipe is particularly useful for people with skin sensitivities who would normally breakout from the sometimes harsh chemicals in over the counter hairsprays.
Make Your Own Hairspray
This DIY recipe is particularly useful for those with skin sensitivities which preclude using traditional hairspray.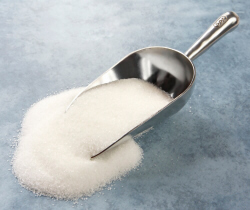 Courtesy of:
SpaIndex.com | Spa Lifestyle Daily
Ingredients
1/2 cup water
2 teaspoons granulated sugar
2 tablespoons rubbing alcohol
5 drops essential oil
Method
Bring tap water to a full rolling boil, and remove from the heat.
Stir in granulated sugar until dissolved; stir in rubbing alcohol.
If desired, add up to 5 drops of pure essential oil in the scent of your choice.
Allow to cool completely, and add to a clean spray bottle which has a very fine mister, to assure even, light distribution.
To use, shake bottle to assure even distribution of the oil (if used), and spray lightly over dry, styled hair.
Allow to dry completely (a matter of moments) before adding a second application, if needed.
---
July 23, 2012 | Kitchens Spa Index DIY