Pritikin Roasted Pumpkin Wedges
The Pritikin Eating Plan recommends you eat at least 5 (and preferably many more!) servings of vegetables each day. They're super nutritious. Plus, you'll just naturally eat fewer calories and shed excess weight. This healthy recipe for Pritikin Pumpkin Wedges is vegetable-rich, only takes 3 ingredients, and can be a tasty vegetable and dessert, all in one. Plus, pumpkins are a bonafide super-food, so it's triple duty recipe — easy, delicious and nutritious.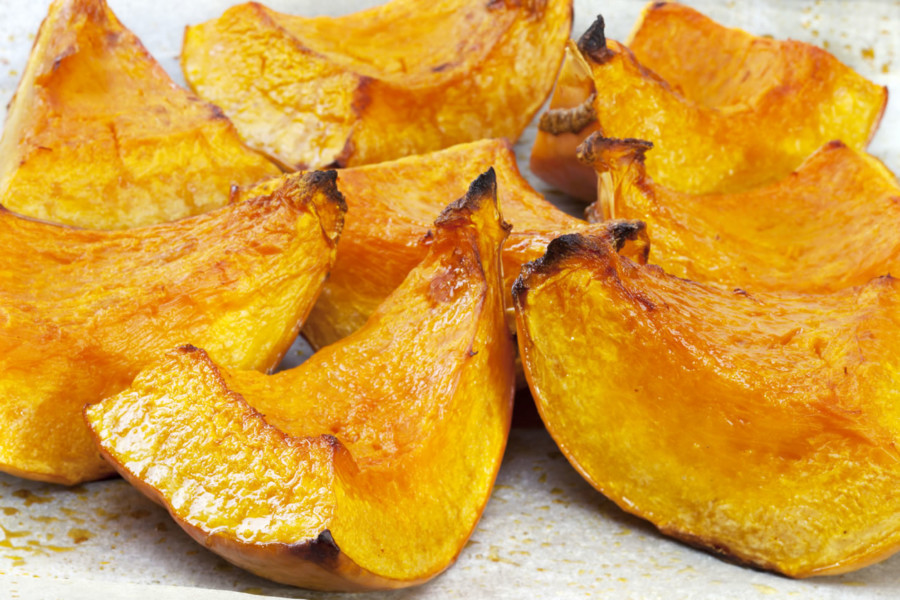 Ingredients
1 medium-sized pumpkin (about 5 pounds)
1 generous pinch cinnamon
1 tablespoon frozen apple juice concentrate, thawed
Method
Preheat oven to 400 degrees F.
Peel pumpkin the same way you would peel melons like honeydew. Cut off top and bottom so that pumpkin "stands" steady on your surface. To keep pumpkin from moving, a wet towel underneath is helpful. Then, going from top to bottom with a sharp knife, filet the skin off. Next, cut pumpkin into long wedges. Remove pulp and seeds.
Season your wedges with cinnamon and apple juice concentrate.
On a large nonstick baking sheet, bake for 25 minutes or until browned in spots and soft throughout.
Serve hot
Notes
Pritikin reminds you to look for 100% apple juice concentrate in the frozen food section of your market
By the Numbers
Serving size:
1/2 wedge
| Cal:
35
---
ABOUT PRITIKIN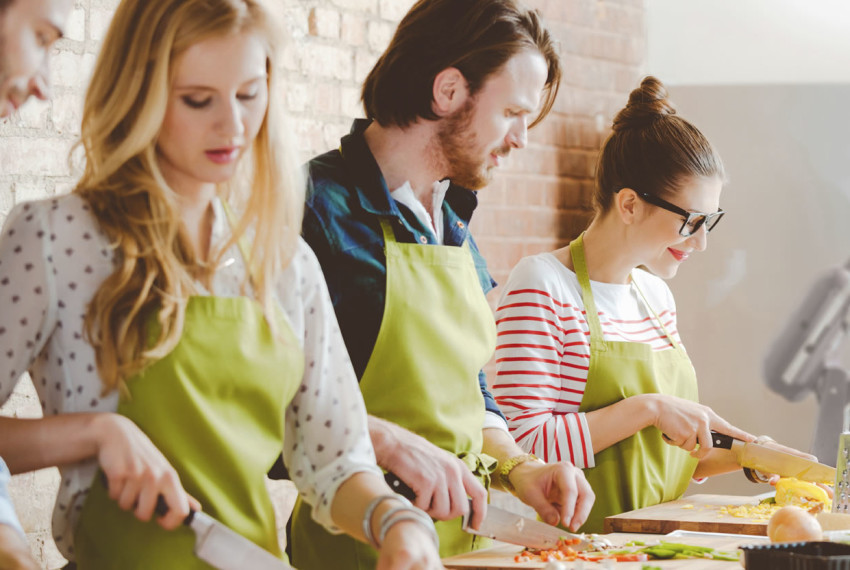 The Pritikin Eating Plan is proven in more than 100 peer-reviewed studies to have life-saving benefits like lowering cholesterol and blood pressure. Plus, you aren't losing your mind while losing weight. There's no calorie counting, no hunger. Just plenty of healthy, whole foods deliciously prepared, like the recipes shared with Spa Index.   Pritikin was the first comprehensive lifestyle program in America, and after 39 years on the cutting edge of lifestyle science, we are still the longest-running, most successful program for reversing many of modern society's health concerns, including obesity, heart disease, high blood pressure, and diabetes.   More than 100,000 people worldwide have come to Pritikin Longevity Center, in Miami Florida, for one-week programs, two-week programs, or longer. For some, the primary goal is losing weight. Others want to prevent and address health issues. Still others seek the ultimate spa-health vacation. Everyone leaves feeling better and, best of all – living better.
---
 

October 24, 2015 | Spa Index Miami, Pritikin, Pumpkin, Weight Loss