Riviera Maya Wellness Retreat – Maya Tulum Resort
It takes about a week for Maya Tulum to truly work its magic. The resort has put all the good things it has to offer into one convenient 7 DAY package, so you can see, feel and experience it all.  Relax in chic one-of-a-kind cabañas, eat fresh, flavorful food, practice yoga to the sound of the surf, walk the beach, idle away an afternoon in a hammock, explore ancient ruins, be pampered at the spa.  Do it all — and leave recharged and rejuvenated with a new zest for life.  This package includes room for 7 nights, breakfast lunch and dinner buffets, round trip airport transfer, two $90 spa treatments, two eco-adventures, and two daily yoga sessions. Rates from $392 per night, vary by season and room availability.
Valid through 12-20-2018.
You've decided to enroll in a residential weight loss program at a destination spa or weight loss retreat — that's taking action. Deciding which program is best for you can be challenging.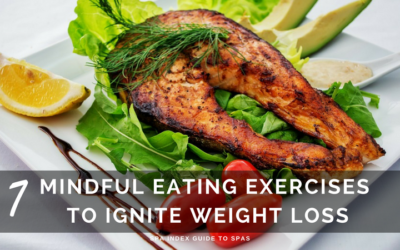 Here are 7 mindfulness exercises that you can practice with eating, which will help you drop the weight quickly, happily, and with ease and grace.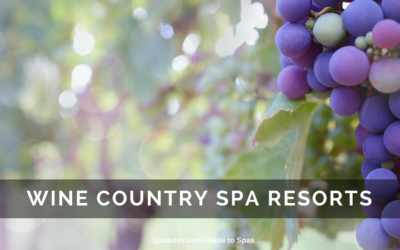 Spa Treatments and Wine were made for one another. Taste, aroma, sensation and a feeling of well-being all come into play, when drinking wine, eating cuisine cooked with wine, and enjoying spa treatments featuring vinotherapy — the healing properties of the grapes and seeds.

September 8, 2017 | Spa Index All Inclusive, December, Favorite Getaways, Yoga