Pritikin Savory Sage Dressing
Who needs traditional stuffing packed with artery busters like sausage and butter when you can enjoy all the savory richness and warmth of healthy Pritikin Savory Sage Dressing?  Don't worry that your favorite holiday side dish is going to be a let down–  
"healthy" does not have to mean "blah!" The award-winning chefs at
Pritikin
are masters at showing people how delicious healthy eating can be.
Pritikin Savory Sage Dressing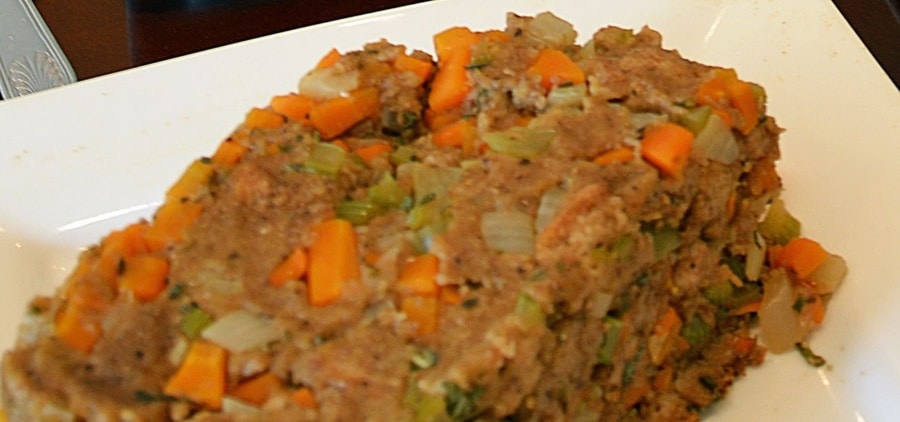 Ingredients
1 carrot chopped
2 stalks celery finely chopped
1 small onion finely chopped
2 teaspoons garlic finely chopped
2 tablespoons fresh sage finely chopped
2 cups vegetable stock (low-sodium)
1 cup MARINADE from Citrus-Marinated Turkey Breast* recipe
1 pound bread (sprouted whole-grain Ezekiel) diced
1 teaspoon oregano , dry
1 teaspoon soy sauce, low sodium
1 teaspoon lemon pepper (salt-free)
1/2 teaspoon black pepper freshly ground
Method
In a large nonstick pot on the stove, sauté carrot, celery, onion, and garlic on medium-high heat until glossy.
Add sage, vegetable stock, and marinade from Pritikin's Citrus-Marinated Turkey Breast recipe. Bring to a boil.
Reduce heat. Add bread, oregano, soy sauce, lemon pepper, and black pepper, stirring over low flame until all the liquid is absorbed.
Keep warm. Serve with Citrus-Marinated Turkey Breast.
---
ABOUT PRITIKIN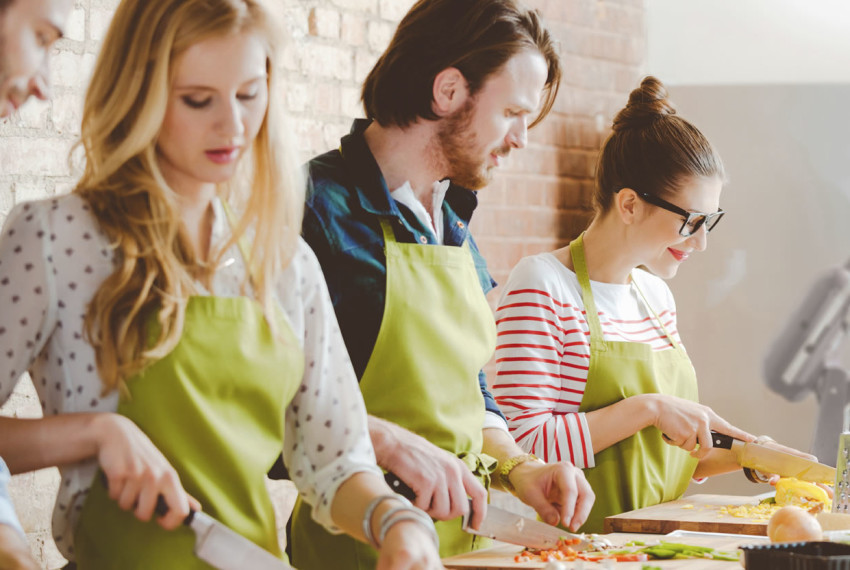 The Pritikin Eating Plan is proven in more than 100 peer-reviewed studies to have life-saving benefits like lowering cholesterol and blood pressure. Plus, you aren't losing your mind while losing weight. There's no calorie counting, no hunger. Just plenty of healthy, whole foods deliciously prepared, like the recipes shared with Spa Index.   Pritikin was the first comprehensive lifestyle program in America, and after 39 years on the cutting edge of lifestyle science, we are still the longest-running, most successful program for reversing many of modern society's health concerns, including obesity, heart disease, high blood pressure, and diabetes.   More than 100,000 people worldwide have come to Pritikin Longevity Center, in Miami Florida, for one-week programs, two-week programs, or longer. For some, the primary goal is losing weight. Others want to prevent and address health issues. Still others seek the ultimate spa-health vacation. Everyone leaves feeling better and, best of all – living better.
---
 

November 11, 2016 | Spa Index Miami, Pritikin, Weight Loss