Pritikin Low Calorie Baked Crab Cakes
The healthiest animal food choices are omega-3-rich fish such as salmon, sardines, herring, mackerel, and trout, advises the Pritikin Eating Plan. Most other fish, plus shelled mollusks like clams and scallops, are healthy choices, too. Enjoy crab tonight with this yummy recipe from the chefs of Pritikin.  The award-winning chefs at Pritikin are masters at showing people how delicious healthy eating can be, and made with this recipe, these delicious Baked Crab Cakes are only 50 calories each.  Consider making them in mini sizes for holiday party appetizers, too!
Pritikin Baked Crab Cakes
Crab Cakes a la Pritikin are a delectable combination of crab, veggies, garlic, egg whites, and salt-free Old Bay Seasoning -- and only 50 calories and 70 milligrams of sodium per cake.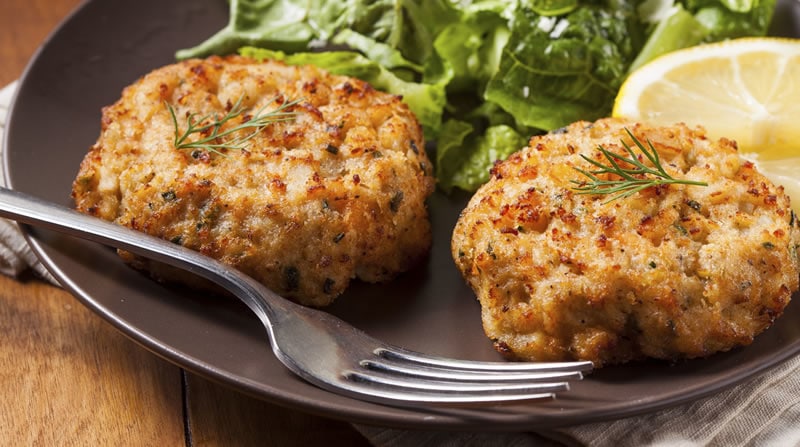 Prep time:
Cook time:
Total time:
Ingredients
3 pounds jumbo crab meat lump
2 tablespoons fresh garlic minced
2 carrots minced
2 stalks celery minced
2 cups bread crumbs (whole-wheat)
1/2 cup fresh thyme leaves
3 cups liquid egg beaters
4 tablespoons Old Bay Seasoning (salt-free)
1/2 teaspoon black pepper freshly ground
Method
Pre-heat oven to 350° F.
In a large bowl, mix all ingredients.
Form into 12 cakes.
Bake on nonstick baking sheet for 25 minutes.
By the Numbers
Serving size:
1
| Cal:
50
| Sodium (mg):
70
| Fiber (g):
2
| Protein (g):
4
| Chol (mg):
75
---
ABOUT PRITIKIN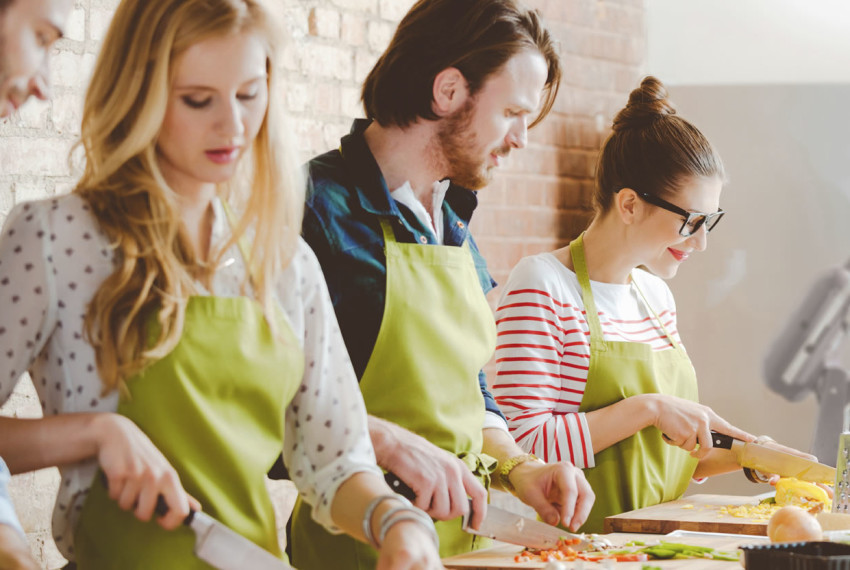 The Pritikin Eating Plan is proven in more than 100 peer-reviewed studies to have life-saving benefits like lowering cholesterol and blood pressure. Plus, you aren't losing your mind while losing weight. There's no calorie counting, no hunger. Just plenty of healthy, whole foods deliciously prepared, like the recipes shared with Spa Index.   Pritikin was the first comprehensive lifestyle program in America, and after 39 years on the cutting edge of lifestyle science, we are still the longest-running, most successful program for reversing many of modern society's health concerns, including obesity, heart disease, high blood pressure, and diabetes.   More than 100,000 people worldwide have come to Pritikin Longevity Center, in Miami Florida, for one-week programs, two-week programs, or longer. For some, the primary goal is losing weight. Others want to prevent and address health issues. Still others seek the ultimate spa-health vacation. Everyone leaves feeling better and, best of all – living better.
---
 

December 1, 2017 | Spa Index Miami, Pritikin, Seafood, Weight Loss