Pritikin Edamame Broccoli Dip – 45 Calories
This colorful Edamame Broccoli Dip is excellent with vegetable sticks, such as carrots, celery, and jicama, or with low-sodium, baked chips. Plus, it's much kinder to your waistline than many store-bought creamy dips, which tally up a belt-busting 300-plus calories for a half-cup serving. This dip is just 45 calories. 
The award-winning chefs at
Pritikin
are masters at showing people how delicious healthy eating can be, and made with this recipe, your holiday parties or light spa lunches will be popular with families, friends and guests.
Pritikin Edamame Broccoli Dip
The Pritikin Eating Plan recommends you eat at least 5 (and preferably many more!) servings of vegetables each day. They're super nutritious. Plus, you'll just naturally eat fewer calories and shed excess weight. This healthy recipe is vegetable-rich.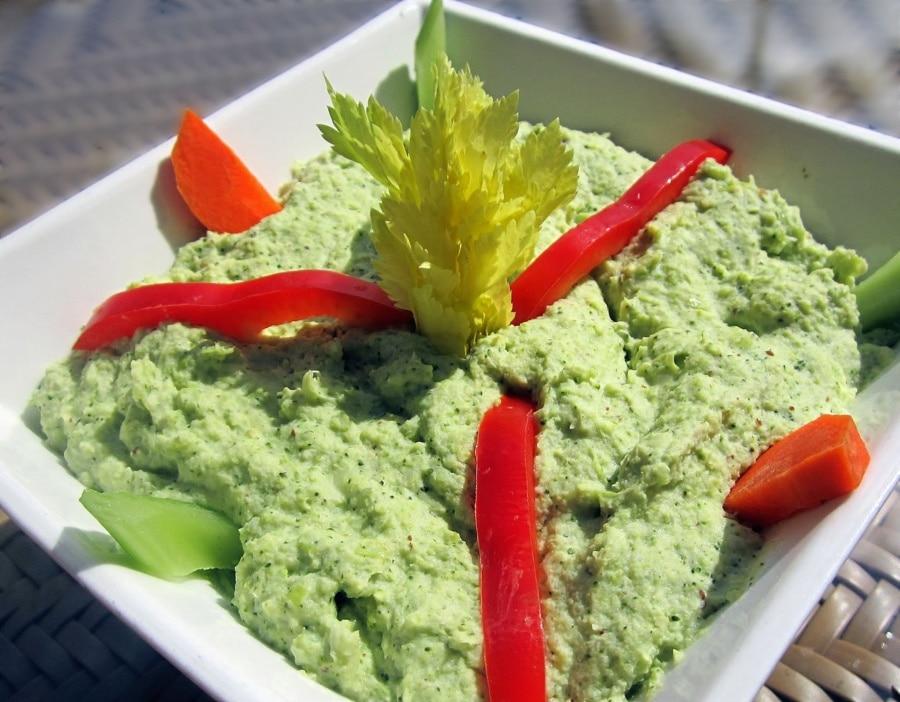 Prep time:
Cook time:
Total time:
Ingredients
1 pound Shelled Edamame (soya beans) cooked or defrosted if purchased frozen
1 pound broccoli florets over-cooked until soft
1/4 cup plain yogurt, fat free
3 tablespoon onion chopped
1 tablespoon garlic chopped
1/4 teaspoon black pepper ground
4 tablespoon lemon juice
3 tablespoon basil chopped
2 teaspoon Pritikin® All-Purpose Seasoning
Method
In a food processor puree beans, broccoli, onion and garlic, puree for 2 minutes.
Add sour cream, yogurt, basil, black pepper and blend until smooth and creamy.
Adjust taste with lemon juice.
By the Numbers
Serving size:
1/8
| Cal:
45
---
ABOUT PRITIKIN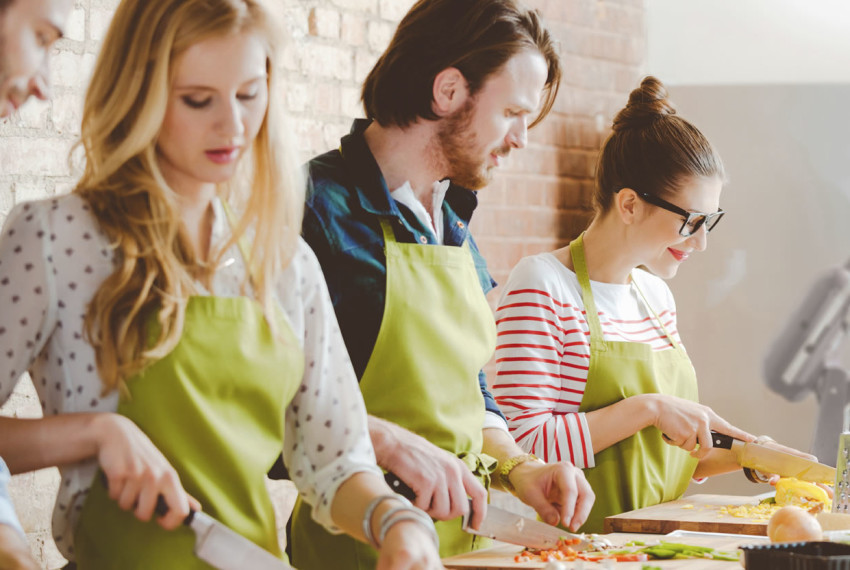 The Pritikin Eating Plan is proven in more than 100 peer-reviewed studies to have life-saving benefits like lowering cholesterol and blood pressure. Plus, you aren't losing your mind while losing weight. There's no calorie counting, no hunger. Just plenty of healthy, whole foods deliciously prepared, like the recipes shared with Spa Index.   Pritikin was the first comprehensive lifestyle program in America, and after 39 years on the cutting edge of lifestyle science, we are still the longest-running, most successful program for reversing many of modern society's health concerns, including obesity, heart disease, high blood pressure, and diabetes.   More than 100,000 people worldwide have come to Pritikin Longevity Center, in Miami Florida, for one-week programs, two-week programs, or longer. For some, the primary goal is losing weight. Others want to prevent and address health issues. Still others seek the ultimate spa-health vacation. Everyone leaves feeling better and, best of all – living better.
---
 

December 3, 2017 | Spa Index Miami, Pritikin, Weight Loss