Pritikin Citrus Marinated Turkey Breast
This Pritikin Citrus Marinated Turkey Breast recipe sings with brand new flavors! Fresh pineapple, fresh oranges, fresh rosemary, balsamic vinegar, molasses… all combined to make a stellar entree.  
Don't worry that your favorite holiday side dish is going to be a let down–  
"healthy" does not have to mean "blah!" The award-winning chefs at
Pritikin
are masters at showing people how delicious healthy eating can be.
Pritikin Citrus Marinated Turkey Breast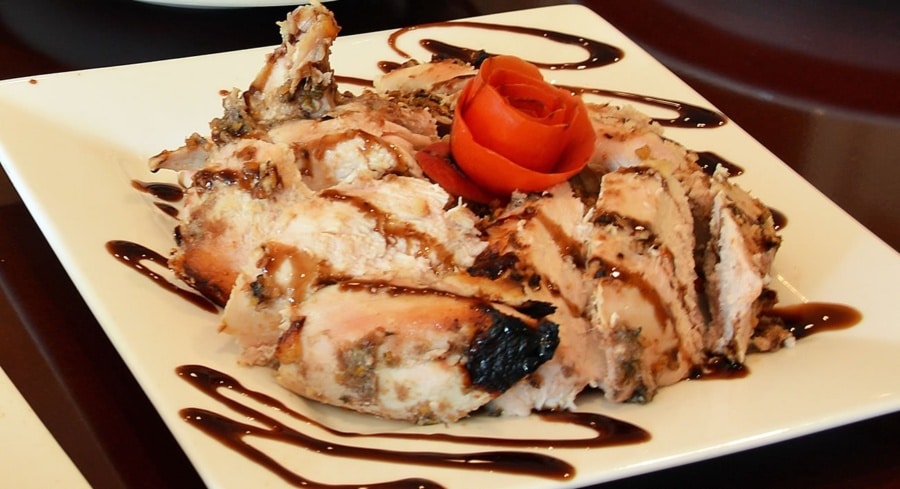 Recipes:
Entrees, Holidays
Ingredients
Marinade for Turkey
1 whole pineapple peeled and chopped
2 medium onions peeled and chopped
2 whole oranges washed and chopped (peel and all)
1/4 cup garlic chopped
1 tablespoon lemon pepper (salt-free)
3 tablespoons oregano, dry
3 tablespoons fresh thyme leaves
3 tablespoons fresh rosemary minced
3 tablespoons fresh sage chopped
1 cup balsamic vinegar
1/4 cup molasses optional
Mirepoix (roasted vegetables)
2 medium carrots chopped into large pieces
3 medium onions chopped into large pieces
1 head celery chopped into large pieces
2 heads garlic chopped
Turkey Breasts
10-12 pounds turkey breasts
Method
Remove skin from turkey breasts.
For marinade: In a food processor, combine all ingredients (pineapple through molasses) and puree. Use mixture to marinate turkey breasts in refrigerator for at least 3 hours.
Remove turkey breasts from marinade and drain. Reserve marinade if you are making Sage Dressing.
Pre-heat oven to 375 degrees F. Place mirepoix ingredients in a large roasting pan and place marinated turkey breasts on top.
Cover with aluminum foil and bake at 375 degrees for 2-1/2 hours.
Remove cover and bake at 450 degrees for 1 hour or until done. (The juice from the breast center should be clear.) For nicely moist turkey breasts, a meat thermometer should register no more than 175 degrees F.
Use drippings from pan to make gravy. First, skim off any fat. Then puree vegetables and juice.
---
ABOUT PRITIKIN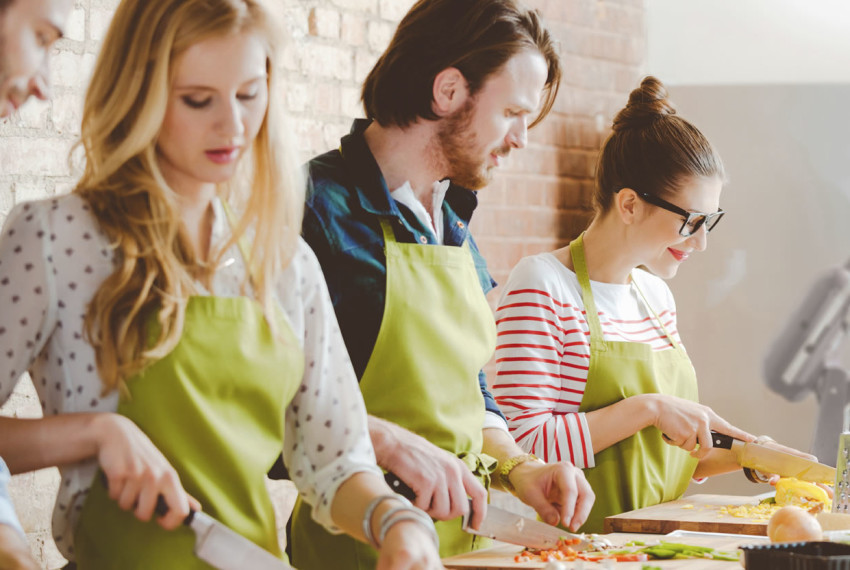 The Pritikin Eating Plan is proven in more than 100 peer-reviewed studies to have life-saving benefits like lowering cholesterol and blood pressure. Plus, you aren't losing your mind while losing weight. There's no calorie counting, no hunger. Just plenty of healthy, whole foods deliciously prepared, like the recipes shared with Spa Index.   Pritikin was the first comprehensive lifestyle program in America, and after 39 years on the cutting edge of lifestyle science, we are still the longest-running, most successful program for reversing many of modern society's health concerns, including obesity, heart disease, high blood pressure, and diabetes.   More than 100,000 people worldwide have come to Pritikin Longevity Center, in Miami Florida, for one-week programs, two-week programs, or longer. For some, the primary goal is losing weight. Others want to prevent and address health issues. Still others seek the ultimate spa-health vacation. Everyone leaves feeling better and, best of all – living better.
---
 

November 11, 2016 | Spa Index Miami, Pritikin, Weight Loss