Pritikin Chicken in Sweet Chili Sauce Recipe
The Pritikin Eating Plan recommends and incorporates the healthiest animal food choices — omega-3-rich fish, lean protein like chicken and turkey, and vibrant flavors with fruit and vegetables, making the most of spices and bold flavors. This popular Pritikin Chicken in Sweet Chili Sauce dish is delicious served for dinner, and makes great leftovers at work the following day. Chop your leftover entree into a large lettuce leaf for a delicious summer salad roll or wrap.
Pritikin Chicken in Sweet Chili Sauce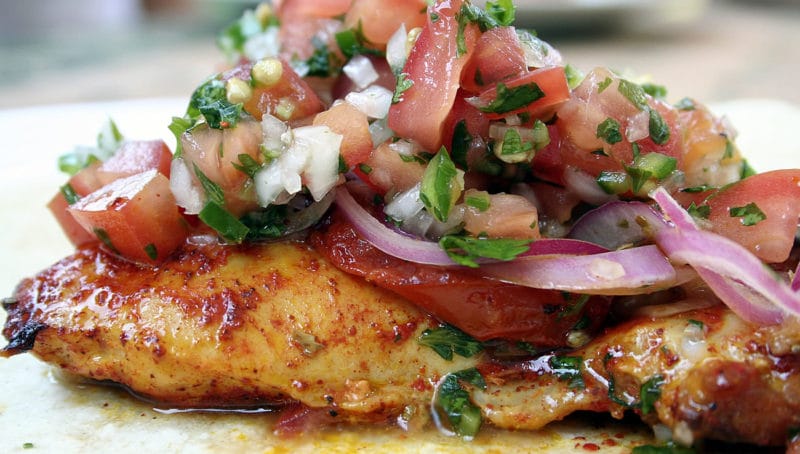 Ingredients
4 4ounces chicken breast cleaned
1 tablespoon Pritikin® All-Purpose Seasoning
1/4 cup whole wheat flour (optional)
3 tablespoon sweet chilli pepper (crushed)
1/4 cup apple juice (concentrated) (or 2 tablespoons of splenda)
1 cup hot water
1 teaspoon corn starch
Fresh Salsa
Method
Season chicken breast with all purpose seasoning
Combine sweet chili pepper, hot water and apple juice concentrate and let sit for 10 minutes.
Lightly flour chicken breast and sear in a medium hot skillet on both sides
Pour sweet chili mixture over chicken and cover.
Lower flame and turn chicken on other side and cook for 8 minutes.
Mix cornstarch with 2 tablespoons cold water and thicken the pan juices to create sauce.
Plate with fresh salsa, or chopped tomatoes, onions and cilantro and herbs.
---
ABOUT PRITIKIN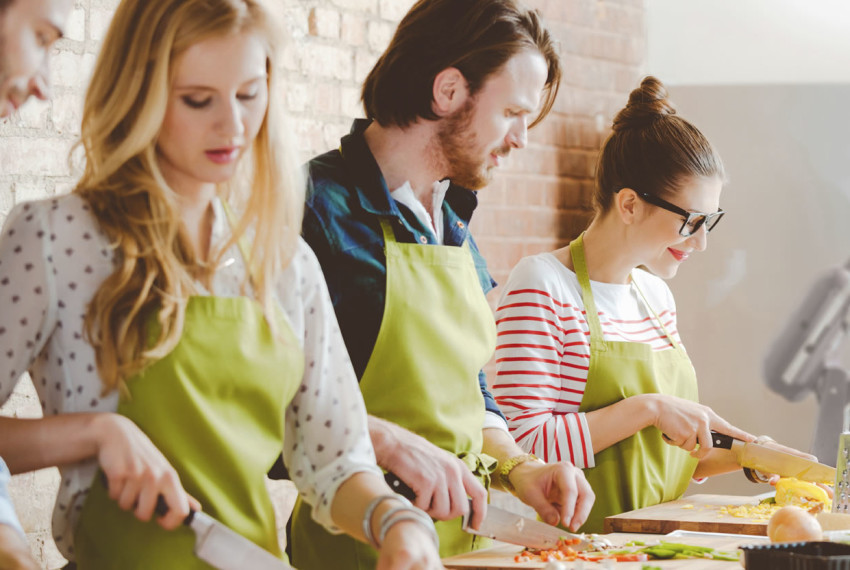 The Pritikin Eating Plan is proven in more than 100 peer-reviewed studies to have life-saving benefits like lowering cholesterol and blood pressure. Plus, you aren't losing your mind while losing weight. There's no calorie counting, no hunger. Just plenty of healthy, whole foods deliciously prepared, like the recipes shared with Spa Index.   Pritikin was the first comprehensive lifestyle program in America, and after 39 years on the cutting edge of lifestyle science, we are still the longest-running, most successful program for reversing many of modern society's health concerns, including obesity, heart disease, high blood pressure, and diabetes.   More than 100,000 people worldwide have come to Pritikin Longevity Center, in Miami Florida, for one-week programs, two-week programs, or longer. For some, the primary goal is losing weight. Others want to prevent and address health issues. Still others seek the ultimate spa-health vacation. Everyone leaves feeling better and, best of all – living better.
---
 

June 28, 2016 | Spa Index Favorites, Miami, Pritikin, Summer, Weight Loss