Pet Friendly Spas, Hotels, and Retreats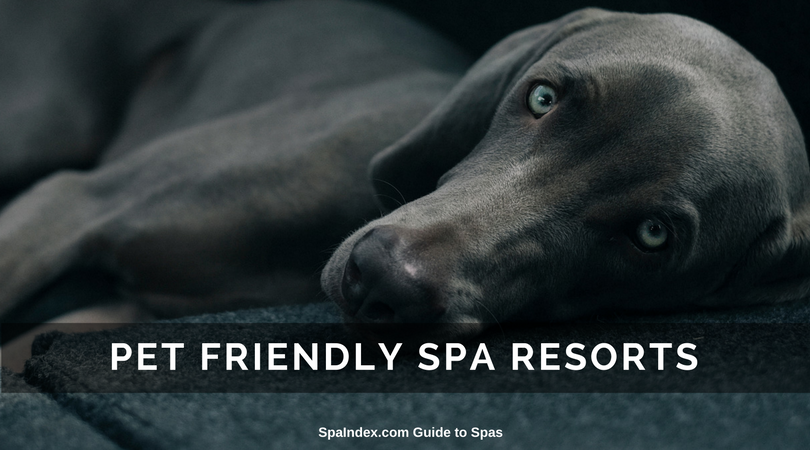 Pack a bag for your four legged family member, because it's time for Paws at Spas.  A manicure and pedicure for you, and a dog or cat treat for your friend, is waiting for you at these pet friendly hotels and resorts.
It's always wise to call ahead and inquire about specific pet policies and amenities.  While many pet friendly hotels and resorts embrace your pet with special services, from dog treats to walking services, from bedding to a pet food menus, others permit your pets but only under certain circumstances (which could include keeping the animal crated in your guestroom). Still others welcome pets but only of a specific size or weight.
One universal rule — most hotels have limited rooms designated as pet friendly in order to keep cleaning and maintenance to a minimum.   This can mean those pet-friendly rooms are in higher demand than others and sell quickly.  Book early!
Situated on 2,000 acres, Nemacolin Woodlands Resort, located in the Laurel Highlands, features 318 guestrooms, suites, townhomes and private homes, including the Falling Rock boutique hotel, a recipient of the Forbes Five-Star and AAA Five-Diamond awards.  There are several pet-friendly options, and in fact, the resort has  PET SPA — a state-of-the-art grooming salon, outside exercise areas and more.
Founded in 1978, and celebrating 40 years of wellness hospitality, New Life Hiking Spa has been a pioneer in the destination spa industry and is nationally recognized as an affordable fitness and wellness destination.  Guests are treated to spectacular hikes, trails and vistas fit for man and beast, so bring your able-bodied dog along for the adventure and the pet-friendly lodging.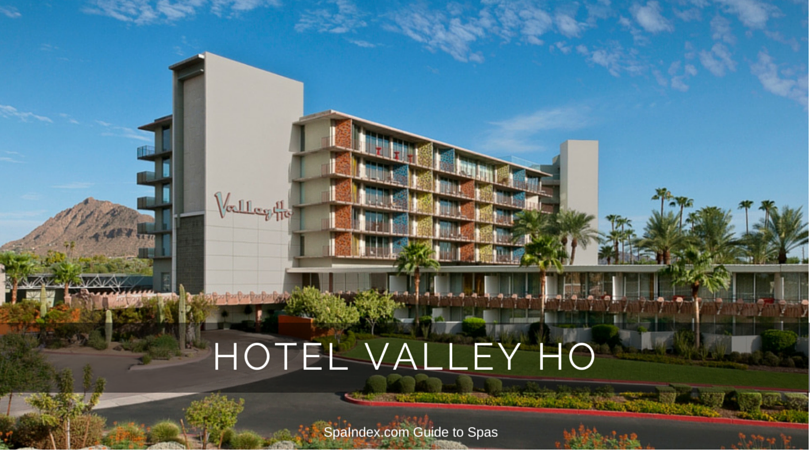 Hotel Valley Ho is a mid-century modern classically designed hotel with a retro cool ambiance. Enhancements include VH Spa for workouts overlooking the pool or relaxing treatments.  Ultra hip, yes, but pets are always welcome and love the provided food and water bowl, doggie treats, a "Pet In Room" door hanger, cleanup bags, grass walking and exercise areas, and amenities courtesy of MANKINDdog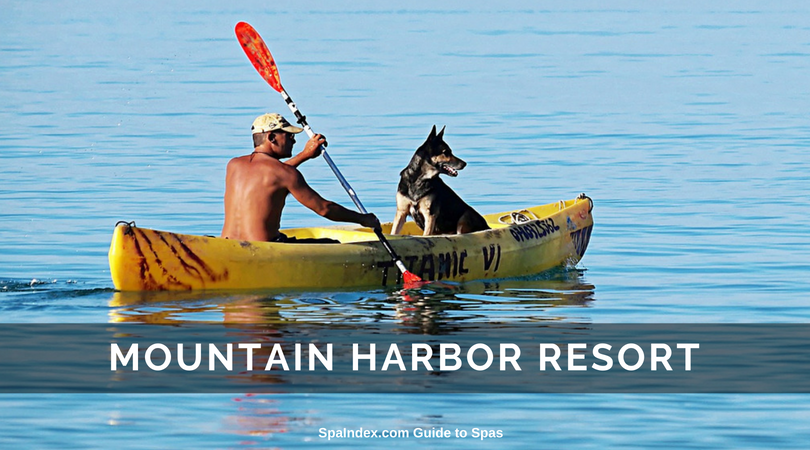 One of Arkansas's premier lakeside spa resorts, Mountain Harbor Resort offers a variety of pet friendly lodging with lake views and luxury, ranging from rustic Arkansas lake cabins to cozy condos.  Plenty of outdoor trails and hiking spots make a great pet-friendly travel destination. The full service spa offers guests a broad array of spa treatments, including massages, facials, body treatments, pedicures and manicures and more.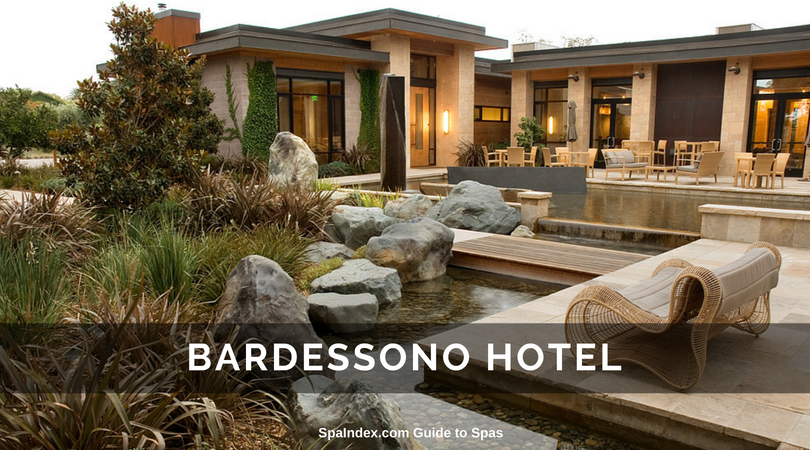 The Bardessono Hotel Restaurant Spa is an elegant spa getaway in Napa Valley,  unique in design and distinctive in its amenities and features.   The spa has a full service day spa, but not to be missed are the hotel's spa suites,  perfect for spa enthusiasts.    These suites (select are pet-friendly) provide all the elements of comfort and wellness, especially designed to  comfortably act as an in-room spa.
At the Pines Resort at Bass Lake, just 14 miles from the entrance to Yosemite National Park, you can bring your furry loved one along for the adventure. This Yosemite Resort is the ideal playground for children, adults and dogs. Enjoy numerous hiking trails, great fishing, camping and water-sports. After a long day of family fun, return to the lodge for spa services or a cocktail at the poolside bar.
Hyatt Regency Lake Tahoe is a beautiful lake front resort which abundant nearby trials, meadows and hikes your dog will love.  The resort welcomes pets in its four Pet Friendly rooms.  These rooms are conveniently located on the first floor to permit pet owners easy access in and out of the building. When these high-demand rooms are filled, the concierge assists in arranging for boarding at nearby facilities.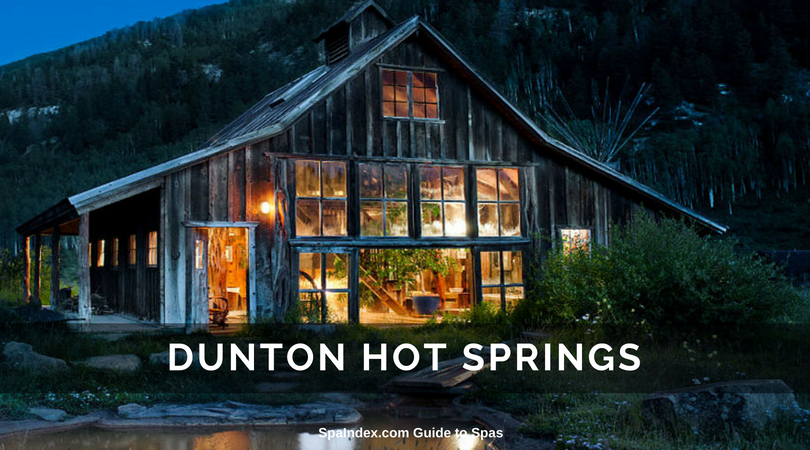 Neither the beauty of the drive beside the West Fork of the Dolores River, the road above beaver ponds, nor the light through the aspen groves prepares you for the first sight of Dunton Hot Springs. Enjoy beautiful lodging, lounge and bar, fine dining, the hot springs in the teepee and bath house, massage and yoga rooms in the Pony Express Spa. Dunton offers two pet-friendly cabins for its four-legged guests.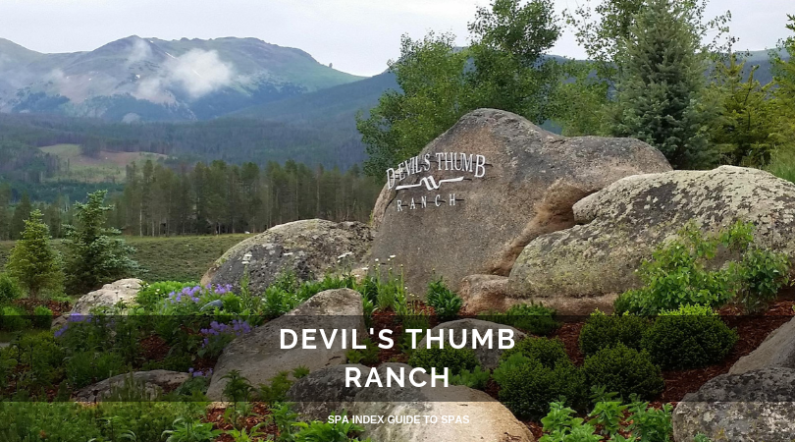 Devil's Thumb Ranch is a highly regarded and environmentally friendly year-round ranch resort and spa offering rustically upscale accommodations (with select pet-friendly options), fine dining and an array of winter and summer outdoor and wilderness recreation activities. Located in the awe inspiring Colorado Rocky Mountains, 65 miles west of Denver, and 10 minutes from Winter Park.
Pritikin Longevity Center in South Florida offers a top-tier education in healthy living.  The all-inclusive Destination Weight Loss program welcomes single travelers, couples, families and corporate executives, in a luxury resort setting with full amenities and privileges at the Doral Miami Resort, including its pet-friendly suites, swimming pools, golf courses, a luxury spa, health and fitness club, and more.
One Ocean Resort & Spa is an Atlantic Beach hotel. Atlantic Beach is part of Greater Jacksonville and is just south of Amelia Island. A select number of its oceanfront guest rooms and suites are pet-friendly and family-friendly, with floor to ceilings to take in the view, and balconies.  All rooms have modern entertainment and communication technology, elegant furnishings and fixtures and a docent service.
Turnberry Isle Resort is a short drive from Miami Beach and Fort Lauderdale, and is a haven for spa enthusiasts, outdoor adventure travelers and pet owners traveling with their companions.  A small group of pet friendly accommodations are available when booking early. A scenic jogging trail with  picturesque views circles the resort providing a great workout run for guests and happy dogs.
Enjoy a romantic weekend get-a-way, a fun family vacation, an exciting girl's retreat with spa treatments, and a fine meal at the award-winning steak and seafood restaurant at the Lake Opachee Inn & Spa.  There is plentiful country beauty for bicycle and auto tours, and, if you're traveling with your furry friend, two dog friendly rooms provide comfortable lodging for the whole family.
Cranwell Resort Spa and Golf Club is a premier resort in the Berkshires of New England. Guests of Cranwell enjoy one of the largest spas in the Northeast, elegant and refined accommodations, fine and casual dining, recreational and fitness programs. Abundant nature trails and open spaces are perfect for guests traveling with pets.  The pet-friendly rooms are limited. Early reservations a must.
Skyterra Wellness Retreat & Weight Loss Spa offers an all-inclusive program in a beautiful mountain lake setting. Guests explore sustainable foundations of good health, sound nutrition, and mindful well-being, and enjoy daily fitness, outdoor adventures, water sports, farm-to-fork cuisine, massage, educational classes, and more.   The beautiful guest lodges have pet-friendly options for small and well-behaved dogs.
Structure House offers healthy destination weight loss vacations from 7 days (1 week) to 28 days (4 weeks). Each participant resides in a private family-friendly apartment located directly on campus. In addition, weekly housekeeping services are provided, and the program also offers you the opportunity to bring along a spouse, friend, family member, and a pet.
With commanding views of the water and Texas Hill Country from the shores of Lake Travis, Lakeway Resort and Spa captures the elegance of a charming destination with luxury lake recreation. The resort features 175 guest rooms, including spacious 2- and 3-bedroom condominiums perfect for families and groups.  A select number of condos offer pet friendly options.
Since it first welcomed guests in 1911, the Hotel Galvez and Spa has enjoyed a spectacular beachfront setting on the Gulf of Mexico in Galveston.  The only historic beachfront hotel on the Gulf Coast, the Hotel Galvez is home to a full service day spa and hair salon, heated saline pool, fine dining, wedding and event venues, and offers luxury and pet-friendly accommodations.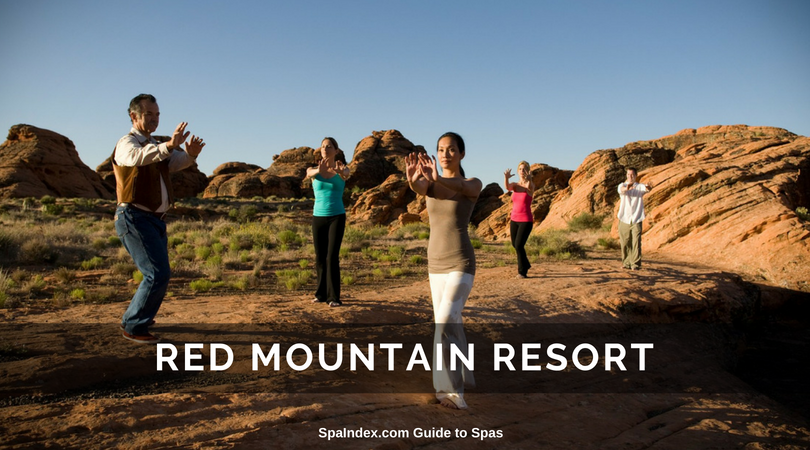 At Red Mountain Resort you'll find a vast selection of healthy living activities, dining, spa, and recreational services. The resort features special deluxe accommodations for guests traveling with pets, as well as a 55-acre scenic backyard and nearby Snow Canyon Park that offers bountiful space for four-legged friends to play in. In addition, pets are pampered with organic treats, food, and water dishes upon arrival.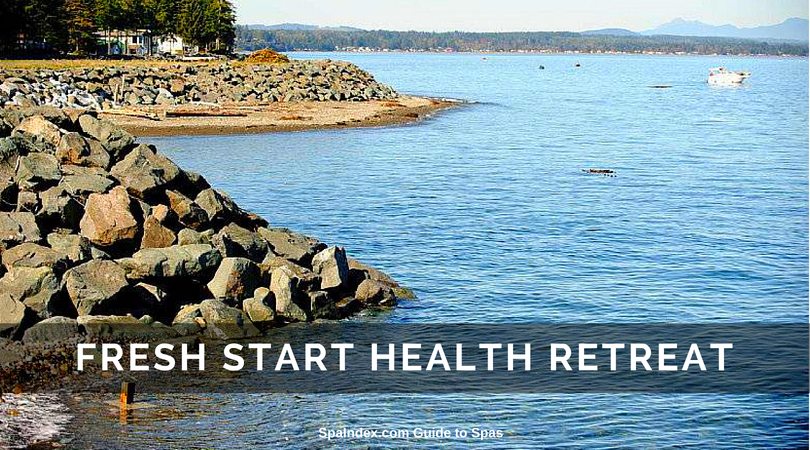 Fresh Start offers its health restoration retreats, focusing on detox, wellness, smoking cessation, and weight loss, at the Eco-conscious Ocean Resort, Vancouver Island's Spiritual and Wellness Retreat Centre, overlooking Desolation Sound and the Coastal Mountain range.  Pet friendly lodging is available, and there are many hiking trails and recreational paths to take in the scenery with your pet.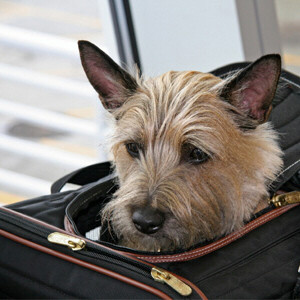 Browse More Pet Friendly Spas
YOU MAY ALSO ENJOY OUR RECENT FEATURES
With classrooms empty during the last of the summer vacation break, teachers should take a week to recharge and renew. The Oaks at Ojai offers teachers 25% off any room for a limited time in August.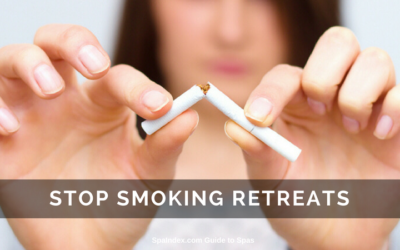 Whether you were searching for a stop smoking spa, retreat, local smoking cessation program, or a luxury stop smoking vacation, we'll help you find the best destinations to choose from.
Bundle up the kids, tune up the bicycles, and book a vacation for the entire family at these family-friendly spa hotels and resorts. These spa resorts and retreats each have programs especially to help children and families build vacation memories