Pet Friendly Spas, Hotels, and Retreats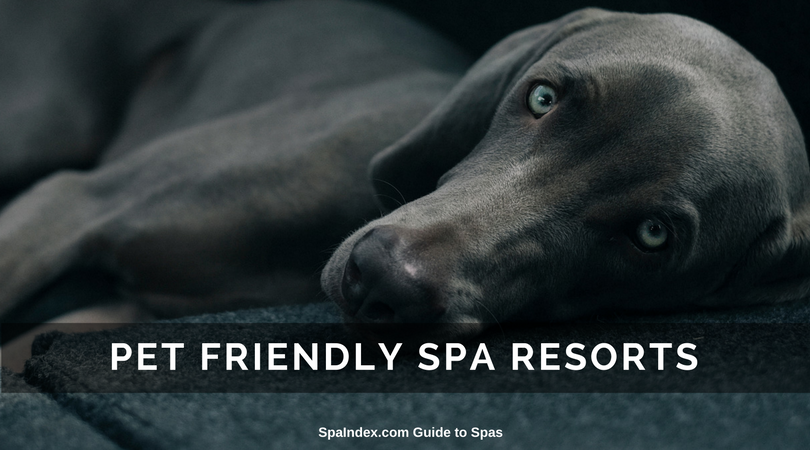 Pack a bag for your four legged family member, because it's time for Paws at Spas.  A manicure and pedicure for you, and a dog or cat treat for your friend, is waiting for you at these pet friendly hotels and resorts.
It's always wise to call ahead and inquire about specific pet policies and amenities.  While many pet friendly hotels and resorts embrace your pet with special services, from dog treats to walking services, from bedding to a pet food menus, others permit your pets but only under certain circumstances (which could include keeping the animal crated in your guestroom). Still others welcome pets but only of a specific size or weight.
One universal rule — most hotels have limited rooms designated as pet friendly in order to keep cleaning and maintenance to a minimum.   This can mean those pet-friendly rooms are in higher demand than others and sell quickly.  Book early!
YOU MAY ALSO ENJOY OUR RECENT FEATURES
The votes are in for the Best Spas in Detroit. Check out our list of award-winning and reader favorite spas and use our guides to both Spas in Detroit Metro and Spas in Michigan to find the perfect place for your next spa day or spacation.
Skyterra Wellness Retreat & Weight Loss Spa offers an all-inclusive program in a beautiful mountain lake setting at Lake Toxaway, North Carolina, near the Blue Ridge Mountains and Asheville Guests explore sustainable foundations of wellness through daily fitness classes, outdoor adventures, water sports, farm-to-table cuisine, educational classes, and more.
When you think of vacations in the California Desert, you probably think first about Palm Springs and its celebrity history, golf resorts, dazzling swimming pools, lounges, casinos, dance clubs and colorful street festivals, but has so much more to offer for the spa, fitness, outdoors and wellness enthusiast.