Parsley Cucumber Facial
The next time you make a salad, set aside just 3 tablespoons of basic ingredients, and you've got yourself a quick parsley cucumber facial, to be enjoyed while soaking in the tub before bed. You cannot get any easier, or quicker, than this.

The yogurt provides lactic acid for skin softening; the cucumber soothes and reduced inflammation, and the parsley contains vitamin B-9, which protects the skin.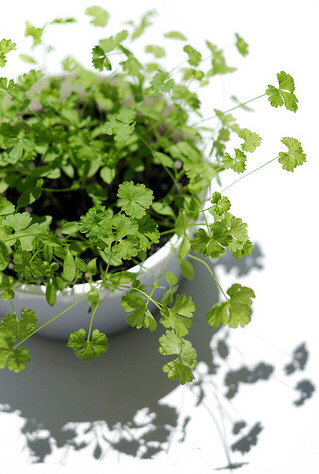 Courtesy of:
SpaIndex.com Spa at Home Collection
Ingredients
1 teaspoon plain yogurt
1 teaspoon cucumber
1 teaspoon parsley
Method
Puree (or use your handy slap chopper) the cucumber and parsley finely and mix with the yogurt until smooth.
Cover your face with this creamy mask; it will rejuvenate your skin as it moistens.
Leave the mask on for approximately 15-20 minutes for best results.
Rinse with water.
Do not store, keep or make "extra" of this mixture.
Notes

Spa Index says: Choose your cosmetic and beauty ingredients with this simple rule in mind -- if you wouldn't eat it, don't wear it or use it on your skin. Use the BEST and freshest ingredients, not the least expensive or those which have "crossed over."

Photo by Dapan, with permission

November 17, 2012 | Spa Index DIY