No Flour Peanut Butter Cookies
These cookies are closer to shortbread in texture, and a nice treat when a sweet craving hits. The quantity, nutritional stats and such really depends on the size you roll them, and what type of peanut butter you use. Even vanilla extracts have different carb counts. Thus, the stats can vary greatly. Whatever your method, it's a protein sweet with good fats and one or two are plenty.

No Flour Peanut Butter Cookies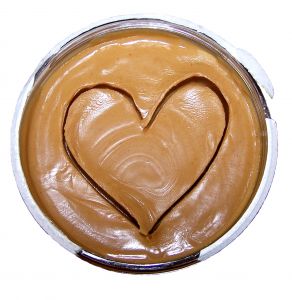 Courtesy of:
Reader Submission to SpaIndex.com | Spa Lifestyle Daily
Ingredients
1 cup peanut butter
1 cup Splenda for Baking
1 egg
1 teaspoon vanilla
dash salt
Method
Preheat oven to 350.
Mix together all ingredients and roll into balls.
On lightly greased cookie sheets, place balls about two inches apart.
Flatten the balls with a fork dipped in Splenda.
Bake until set, generally 10-15 min.
---
November 25, 2013 | Kitchens Spa Index