Mother Daughter 40% Savings at the Oaks at Ojai, California
The Oaks at Ojai is a California destination spa offering everything you need for an affordable, all-inclusive health and wellness retreat.  Located in the beautiful southern California setting of the Ojai Valley, The Oaks offers fitness classes, low calorie spa cuisine, spa treatments and local walks and hikes.  Many moms and daughters make visiting The Oaks an annual tradition — the perfect mother-daughter vacation.
WHEN
Between January 1 and 14, 2018, mother-daughter duos receive a 40% discount off regular program rate for each daughter (or son) sharing a room with Mom.  Each daughter gets a healthy holiday from as low as $156 per night (a 3  night minimum stay is required when staying over a Saturday).
WHAT'S INCLUDED?
Accommodations
Daily guided hikes, brisk walks and gentle strolls
Unlimited fitness classes such as belly dancing, rollerblading, yoga and more
Weight training and cardio equipment
Indoor and outdoor hot tubs and eucalyptus steam room
Three healthy and calorie conscious meals
Healthy snacks of smoothies, veggies and dips
Spa treatments and salon services (for an extra fee)
Nightly lectures and activities
Cooking demonstrations and tastings so you can "Take the Oaks Home"
Exclusive discounts at merchants in the village of Ojai
Complimentary wifi
Tennis, golf, horseback riding, kayaking and shopping right out our front door
The Oaks at Ojai is an all-inclusive destination spa in California, a healthy retreat offering guests a range of activity from guided hikes into the mountains, to water aerobics, to restorative yoga.    As an American Plan Spa, The Oaks provides a well-rounded calorie-conscious food plan that consists of three meals, snacks and beverages. The varied menus feature natural foods, fresh fish and poultry, locally-grown fruits and vegetables, homemade salad dressings and soups – all without a touch of additional salt or refined sugar used in the preparation.
You've decided to enroll in a residential weight loss program at a destination spa or weight loss retreat — that's taking action. Deciding which program is best for you can be challenging.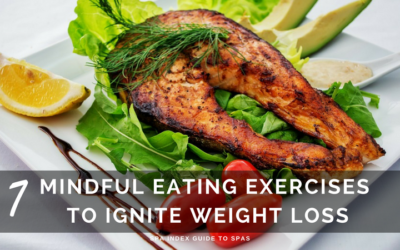 Here are 7 mindfulness exercises that you can practice with eating, which will help you drop the weight quickly, happily, and with ease and grace.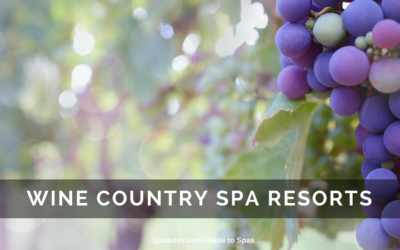 Spa Treatments and Wine were made for one another. Taste, aroma, sensation and a feeling of well-being all come into play, when drinking wine, eating cuisine cooked with wine, and enjoying spa treatments featuring vinotherapy — the healing properties of the grapes and seeds.

September 18, 2017 | Spa Index All Inclusive, January, Oaks at Ojai