Miraval Green Smoothie for Clear Skin
This smoothie is packed full of vitamins, nutrients and flavor which are ideal for clear skin. This recipe is featured in Miraval Resort's Mindful Eating cookbook.
Nutritionist Junelle Lupiani says "Smoothies are a great, quick energy option any time of day. Just remember that many have a similar calorie count to a plated meal when using them as a substitute."
Miraval Green Smoothie for Clear Skin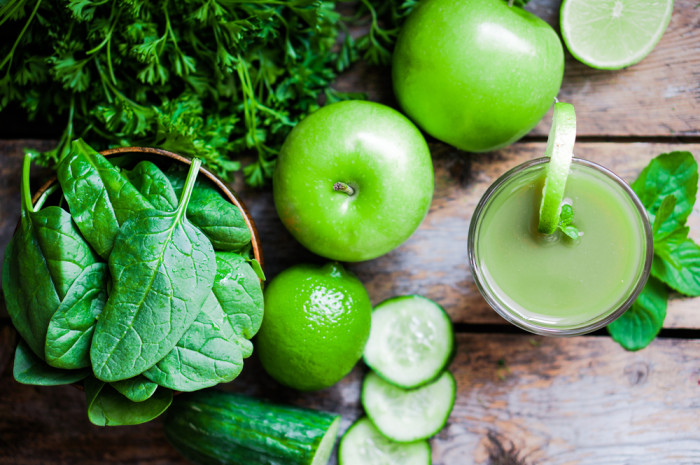 Ingredients
2 cups chopped cucumber, with skin on
1 cup Granny Smith apple, stemmed and seeded
1 cup chopped celery hearts
1 heart of romaine lettuce, about 6 oz., or, a handful of baby spinach
1/3 cup fresh pineapple for a sweet flavor or- the zest and juice of 1 lime for tart flavor
1 sprig parsley
Method
Combine all the ingredients in the bowl of a heavy juicer or blender, and process on high speed until smooth and frothy.
Pour into a tall glass and serve immediately.
Makes 12 oz. Calorie count is a for 6 oz serving.
By the Numbers
Serving size:
1
| Cal:
170
| Fat (g):
0
| Carbs (g):
44
| Fiber (g):
7
| Protein (g):
2
---
North of Tucson, AZ on 400 acres of idyllic land, Miraval is an inclusive destination resort and spa designed for living life in the moment. With creative programs, unique spa treatments, nourishing cuisine, and top wellness specialists, Miraval helps people build their own sense of balance.
---
September 6, 2017 | Kitchens Spa Index Favorites, Miraval Recipes