Kiwi on Snow
Chef Michel Stroot created this kiwi cream cheese dessert recipe for Golden Door Spa in California.   Although Kiwi fruit is lovely to look at in salads and as a garnish, it is not terribly interesting to us as far as flavor.  We prefer fresh berries from our market.  You can call it Berries on Snow, Cherries on Snow, or any fresh, sliced or dried fruit you like!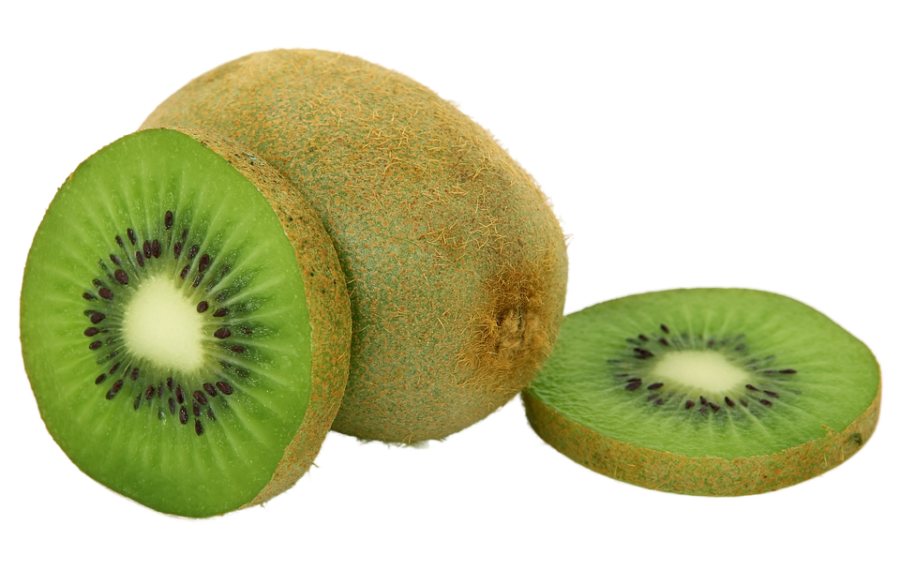 Courtesy of:
Golden Door Spa
Ingredients
4 ounces of Neufchatel low-fat cream cheese
4 ounces ricotta cheese
1/4 cup low-fat milk
2 tablespoons honey
1 tablespoon Grand Marnier orange liqueur
1 tablespoon fresh lemon juice
1 tablespoon lemon zest
1 tablespoon grated or shredded fresh coconut, lightly toasted
2 kiwi fruit, peeled and sliced
4-8 raspberries or small strawberries.
Method
In a food processor, blend cheeses, honey, and milk.
Add liqueur, lemon juice and zest, and blend briefly.
Spoon this creme into 4 shallow dessert dishes, preferably chilled.
Divide and sprinkle toasted coconut over center of each dish of creme.
Arrange sliced kiwi and berries over the coconut.
Serve immediately.
Notes
Makes 4 portions at 122 calories per portion.
By the Numbers
Serving size:
1 portion
| Cal:
122
---
June 7, 2013 | Kitchens Spa Index Golden Door Spa, Honey, Kiwi