Honeymoon in Yosemite – Château du Sureau, Oakhurst, CA
Located just sixteen miles from the south entrance of Yosemite National Park,  Chateau du Sureau is a romantic haven with the classic traditions of old Europe.  Two nights accommodations in Château du Sureau in the lovely Sweet Geranium Room, Lavender Room or Chamomile Room. Includes Dinner for Two at Erna's Elderberry House Restaurant, Two European breakfasts for two, Chef's Selection picnics for two to be enjoyed while you are out exploring, Two 60 minute Classique Massages in the Couples Salon of Spa du Sureau, and an Herbal Bath to be enjoyed in the privacy of your guest room as well as a seasonal welcome beverage.
Rates from $1920 per couple. Ongoing Dates Based on Availability. 
You've decided to enroll in a residential weight loss program at a destination spa or weight loss retreat — that's taking action. Deciding which program is best for you can be challenging.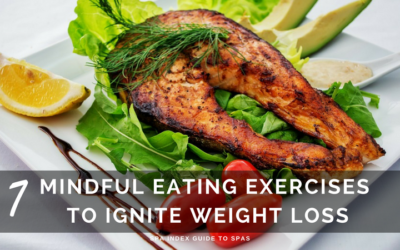 Here are 7 mindfulness exercises that you can practice with eating, which will help you drop the weight quickly, happily, and with ease and grace.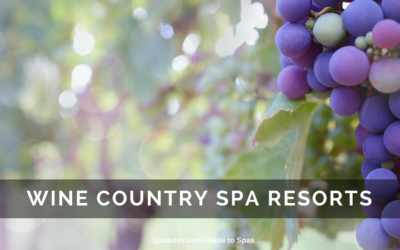 Spa Treatments and Wine were made for one another. Taste, aroma, sensation and a feeling of well-being all come into play, when drinking wine, eating cuisine cooked with wine, and enjoying spa treatments featuring vinotherapy — the healing properties of the grapes and seeds.

October 9, 2017 | Spa Index Ongoing Dates, Yosemite