Thai Herbal Balm
Tiger Balm™ is a popular remedy made from a secret herbal formulation that dates back to the times of the Chinese emperors. The Aw brothers, Aw Boon Haw and Aw Boon Par, inherited the formulation from their herbalist father. They call it Tiger Balm, after Boon Haw (whose name in Chinese meant "Tiger") who was instrumental in helping Tiger Balm become a household name in many East and South Eastern Asian countries.
Herbal Balms are for external soothing pain relief.  Here is a DIY version you'll enjoy trying.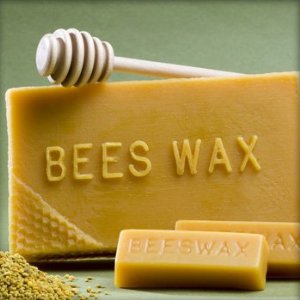 Courtesy of:
Adapted from The Spa Less Traveled: Discovering Ethnic Los Angeles
Ingredients
10 drops essential oil of Peppermint
10 drops essential oil of Eucalyptus
5 drops Essential Oil of Clove
1/4 cup carrier oil (sweet almond, apricot kernal, jojoba or grapeseed)
1/2 oz beeswax (pellets or solid)
Method
Heat the carrier oil and beeswax on a low setting in a double boiler until melted.
Remove from heat and stir in essential oils, mixing well.
Pour into small glass or metal container and cool completely.
Seal, and use as directed for herbal balms.
Notes

Be sure to use therapeutic grade pure essential oils, avoiding perfume oils. For the beeswax, you can find pellets in the bulk section of many health food stores, or, you can shave pure beeswax off a larger piece, and weigh it on your kitchen scale to be sure you have a 1/2 oz portion.

October 17, 2013 | Kitchens Spa Index DIY, Family