DIY Healing Herbal Wrap
Ginger tea is commonly recommended to relieve symptoms of colds.  Here, it's being used as a Healing Herbal Wrap to help ease the symptoms of sore muscles and to reduce inflammation.  Dr. Andrew Weil also recommends ginger as "an excellent anti-inflammatory."
Healing Herbal Wrap
Ginger tea is commonly recommended to relieve symptoms of colds. Here, it's being used as a wrap to help ease the symptoms of sore muscles and to reduce inflammation. Dr. Andrew Weil also recommends ginger as "an excellent anti-inflammatory."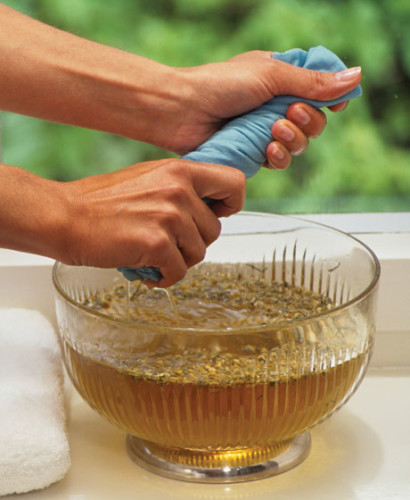 Recipes:
DIY | Body and Family | Wellness
Ingredients
6 cups hot water
2 tablespoons Wakaya Perfection Organic Ginger Powder
1 soft towel
Method
Fill a bowl with hot, but not boiling, water.
Add Wakaya Perfection Organic Ginger Powder and whisk well.
Soak a towel in ginger-water for 10–15 minutes.
Remove and wring out until semi-moist.
Wrap towel around areas where muscles are sore to ease pain and reduce inflammation.
Leave on for 10 minutes.
---
Wakaya Perfection Organic Ginger is hand-cultivated in Wakaya Island's rich volcanic soil which contains elevated nutrient levels.  Only caring hands — no machinery — touch our ginger crops. Our ginger is oven-dried at a regulated minimal temperature to ensure zero heat loss of the vital properties. Most retail ginger is steeped with pesticides; on Wakaya we do not believe in this technique. Our product is the purest and most potent ginger available because we hand-cultivate it and only use natural irrigation methods.
---
July 19, 2015 | Spa Index DIY, Family