Belgian Hair Potion
"This hair potion is used on thick hair about once a week" says Beverly Hills stylist Kim Vo.  "It helps reconstruct the hair and make it shiny while taking out excessive oils."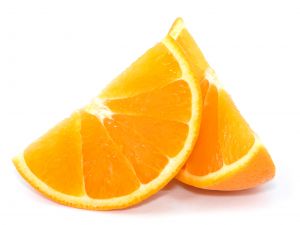 Ingredients
1 orange -- juice and rind
2 oz avocado oil
1 teaspoon jojoba oil
1 teaspoon lavender oil
1 ounce thick hair conditioner
Method
Cut orange (with rind) in fourths and take out any seeds.
Mix all ingredients in a blender on chop speed for 30 seconds.
Shampoo and rinse hair as you'd normally do.
Section hair into fourths from front to back, ear to ear.
Brush the mixture on hair in each section, and then add any remaining mixture to hair as you would shampoo.
Place plastic shower cap over hair and take a warm shower for 10 minutes to allow the steam to help mixture penetrate the hair shafts.
Take shower cap off and rinse hair.
Condition hair as usual.
August 23, 2013 | Kitchens Spa Index DIY